The only thing Hollywood loves more than an unexpected success story, is trying to emulate that success over and over again. For a while there, it seemed that every past his prime actor wanted to pull a Liam Neeson after the success of Taken. Now it seems it's Keanu Reeves' uber cool John Wick that's become the new template. Just take a gander at 24 Hours to Live, an upcoming R-rated action flick boasting several of the same producers as John Wick, which also features Ethan Hawke as an ex-assassin drawn back for into the game for revenge. Heck, even the film's director, Brian Smrz (and no, I didn't forget a vowel or two, that's really his name) is a stunt coordinator turned director, just like John Wick's Chad Stahelski and David Leitch.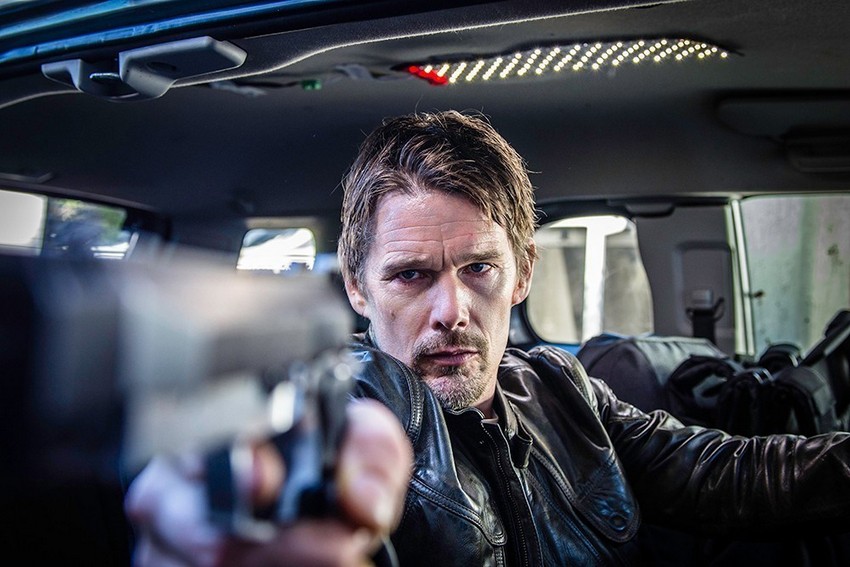 But with all those similarities, does 24 Hours to Live actually live up to the standard set by John Wick? Based on the first trailer for the film, I'm going to go with no. That doesn't mean I won't watch it though. Especially since the film adds in the bonkers twist of having Hawke's assassin actually having been brought back from the dead and implanted with a device that will kill him in 24 hours if he doesn't follow through on the demands of his resurrectors. Oh and the film was shot and appears to be based in Cape Town. That last point may in fact just be the biggest drawcard.
The film's action certainly appears to lack the technical genius and cool fluidity of John Wick, nor can Smrz seemingly match the stylish visuals. I've also never been entirely sold on Hawke as an action hero. That being said though, I will happily sit through all of that just to see how Hawke and co blast their way from one corner of the Mother City to the other, probably in a manner that makes no sense geographically. What can I say? I'm a man of simple needs.
24 Hours to Live also stars Game of Thrones' Liam Cunningham and veteran actor Rutger Hauer, alongside some local talent like Tanya van Graan, Hakeem Kae-Kazim, Aidan Whytock and Tyrone Keogh. It is scheduled for limited theatrical and VOD release on 1 December.
Last Updated: October 19, 2017