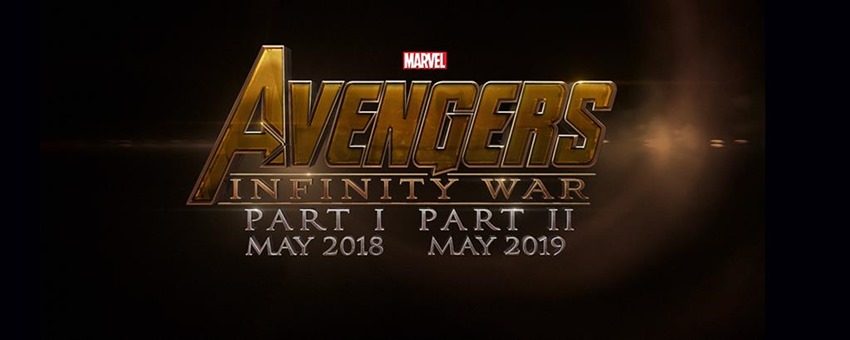 Say what you like about the Marvel formula for superhero movies, but there's no denying the sheer effectiveness that it has had not only on the genre but on the entire industry itself in the last decade. What began with Robert Downey Jr's Tony Stark constructing makeshift armour in an Afghan cave in 2008's Iron Man, is a saga that was planned down to the smallest detail.
All roads throughout the Marvel Cinematic Universe have been leading to one final destination: Avengers 3: Infinity War. While Marvel is promising that Avengers 4, which shot back to back with the third flick, will forever alter their cinematic universe, it's the third film that builds upon the foundation laid before it by almost two dozen films.
Thanos is on the march, his deadly order of converts have joined his side and the Infinity Stones are waiting. Is all hope lost? See for yourself in the first trailer for Avengers 3: Infinity War, directed by Joe and Anthony Russo:
The war for all of reality begins on May 4 next year and continues a year later in Avengers 4, with just about everybody joining the fight. So far, the full cast for the saga includes (deep breath now) Robert Downey Jr., Chris Evans, Mark Ruffalo, Scalett Johansson, Chris Hemsworth, Tom Hiddleston, Anthony Mackie, Paul Bettany, Elizabeth Olson, Jeremy Renner, Chadwick Boseman, Sebastian Stan, Don Cheadle, Chris Pratt, Dave Bautista, Zoe Saldana, Pom Klementieff, Benedict Cumberbatch, Benedict Wong, Sean Gunn, Tom Holland, Josh Brolin, and Paul Rudd.
That's a lot of capes!
Last Updated: November 29, 2017