"That's The Last Starfighter. It's the exact same plot of the movie," an exasperated Josh Hutcherson deadpans in the first trailer for Future Man. It's one of several funny self-aware moments in the first full trailer for Hulu's upcoming sci-fi action-comedy series which dropped online last night ahead of its panel at New York Comic Con later today.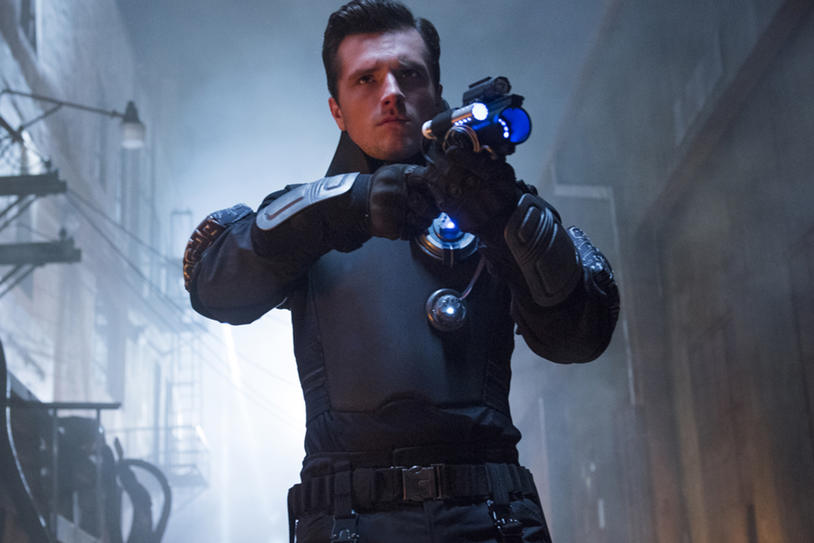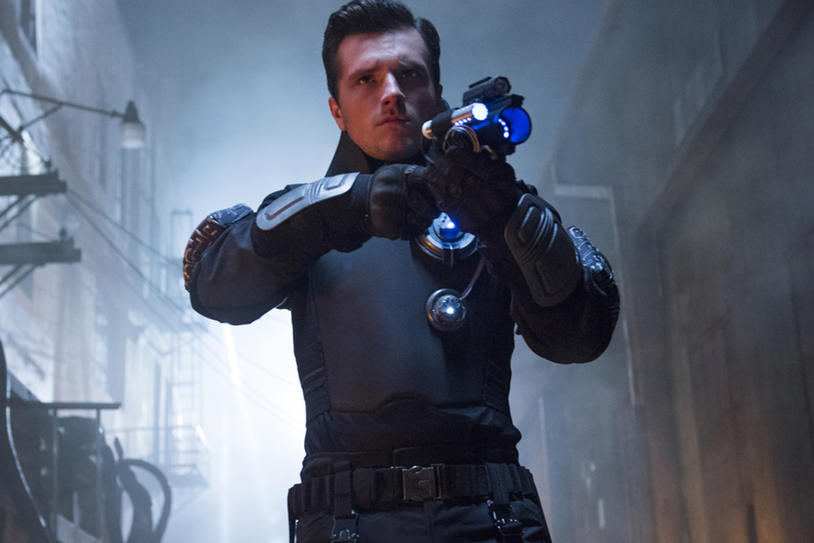 Besides for tongue-in-cheek gags, Future Man's plot also sees Hutcherson's janitor by day/world-ranked gamer by night being chosen by some battle-hardened soldiers to travel back in time to stop a scientist from getting herpes and thus stopping a future apocalypse. Did I mention that this show was created, produced and directed by Seth Rogen and Evan Goldberg of This is the End, Sausage Party and Preacher fame? I guess that should be clear now.
Rogen and Goldberg have been doing surprisingly good work on the small screen adaptation of Preacher, a comic book that many fans – myself included – thought would never be filmed due to its controversial and far-out subject matter. If the two funny men filmmakers can bring the same level of creativity and technical polish to Future Man as they do Preacher, then this could be a pretty big win for Hulu.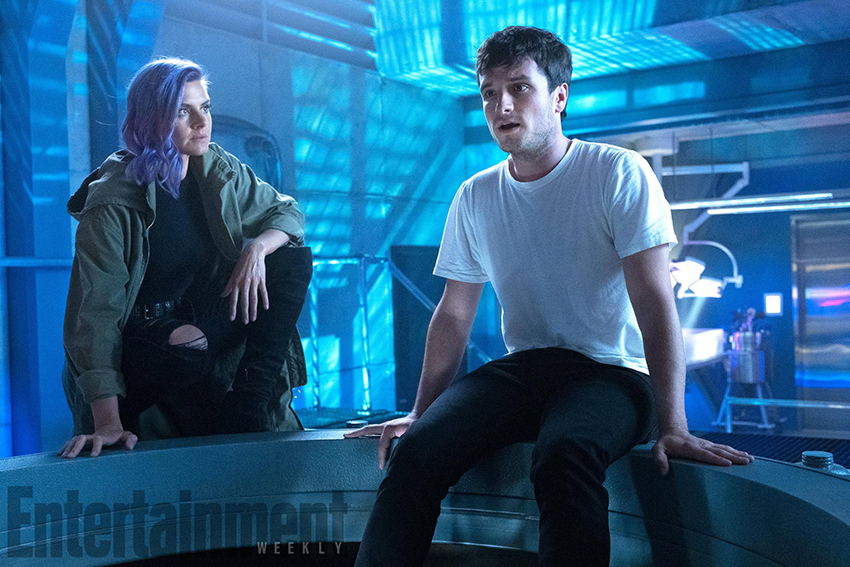 This is actually our second look (kind of) at Future Man, as Rogen introduced a funny NSFW behind-the-scenes look/teaser trailer for the show back at San Diego Comic-Con in July. It didn't really give us a proper introduction to the show, but now it plays a lot better in retrospect, giving us a more accurate feel for the type of humour Future Man will be going for. Watch it below, but just be mindful of the swearing and violence (this is Seth Rogen, after all) if you're checking it out at work.
Future Man also stars Eliza Coupe (Happy Endings), Derek Wilson (Preacher), Ed Begley Jr. (St. Elsewhere) and Glenne Headly (Don Jon), It is scheduled for release on Hulu on 14 November 2017.
Last Updated: October 6, 2017