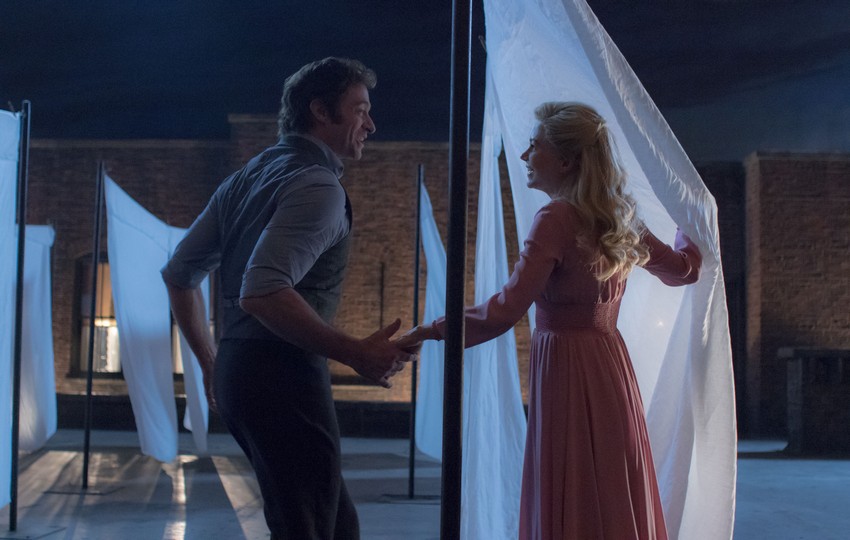 For nigh on two decades now, Hugh Jackman has been the best there is at what he does. And what he does is not just fillet costumed scumbags with a pair of Swiss Army fists. Besides for playing everybody's favourite Canadian mutant, the 48-year old Australian actor has also been singing and dancing up a storm as a Tony and Emmy Award-winning stage performer. Off the stage and onto the big screen though, we've only really seen him dip into that bag of tricks for his Oscar-nominated turn as Jean Valjean in Tom Hooper's big screen adaptation of acclaimed musical Les Miserables.
Of course that role was not exactly what you would call fun (unless you get your kicks from locking up and ruining the lives of people over some bread, in which case you do you, man!), and it's with those peppy dance numbers where Jackman's showmanship really shines. Well, he's definitely going to some of that (literally) in The Greatest Showman, an upcoming musical dramatization of the life of P.T. Barnum, the rags to riches American showbusiness pioneer and founder of Barnum & Bailey's Circus, which at the time in the late 19th century was the biggest circus the world had ever seen.
Relative newcomer Michael Gracey is behind the camera for this one, but the comparatively unknown director has some tested veteran support in the form of writers Jenny Bicks (Sex and the City, The Big C, Rio 2) and Michael Condon (Beauty and the Beast, Dreamgirls, Gods and Monsters), with song lyrics penned by La La Land's Oscar-winning musical duo of Benj Pasek and Justin Paul. Helping out Jackson in front of the camera is just as pedigreed a group with Michelle Williams, Zac Efron, Zendaya and Rebecca Ferguson.
On paper alone, this looks like quite the spectacle. Paper is boring though, but luckily we now have the first trailer for the film. Alas though, it's strangely devoid of Jackman himself doing any singing but you do get to hear some of the movie's rousing original music. Check it out below.
Now because I just know that at some point somebody is going to mention this, I intentionally used the word "dramatization" above as I know from my reading that P.T. Barnum was actually not a nice guy, widely regarded as a con-artist and xenophobe who mostly just cared about making himself wealthy. But, as we've seen countless times in the past, Hollywood is gonna Hollywood, so here we are. May as well enjoy the show.
The Greatest Showman is scheduled for release on Christmas Day. Here's the full official synopsis:
"The Greatest Showman" is a bold and original musical that celebrates the birth of show business and the sense of wonder we feel when dreams come to life. Inspired by the ambition and imagination of P.T. Barnum, "The Greatest Showman" tells the story of a visionary who rose from nothing to create a mesmerizing spectacle that became a worldwide sensation.
Last Updated: June 30, 2017