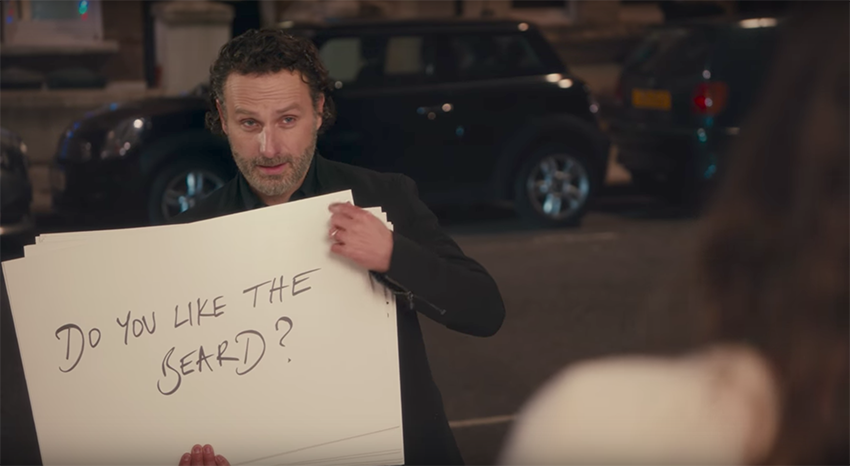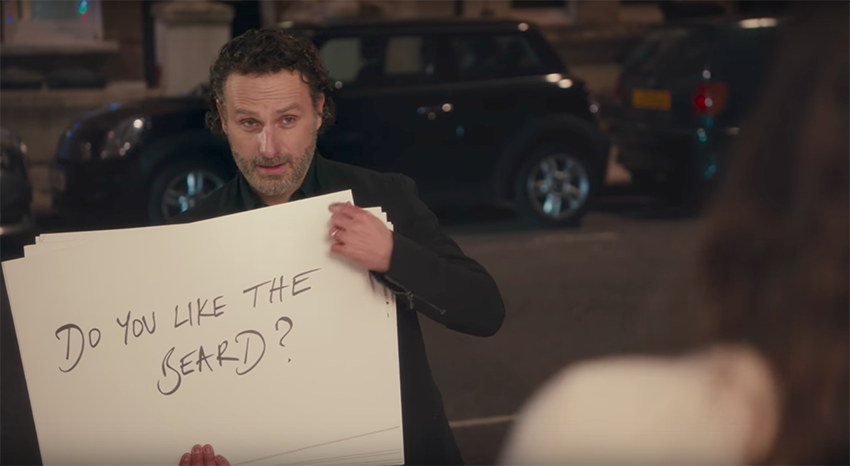 I remember that as a kid, Red Nose Day was a big deal. In the years since then, the hubbub surrounding the annual celebration of the international Red Nose children's charity has died down a bit on our shores. This is probably I seemingly completely missed the news that for last week Thursday's Red Nose Day 2017, we actually got a sequel of sorts to Love Actually.
Director Richard Curtis' 2003 Christmas-themed ensemble romantic comedy is a bit of a modern day classic, featuring a fan-favourite cast of veterans and then up-and-comers getting up to all kinds of romantic hi-jinks across more than half a dozen interconnected stories. The movie is filled with endearing characters, laughter, heartbreak and the greatest cover version of a Wet Wet Wet song ever, and has just continued to build a fanbase ever since its original box office busting release.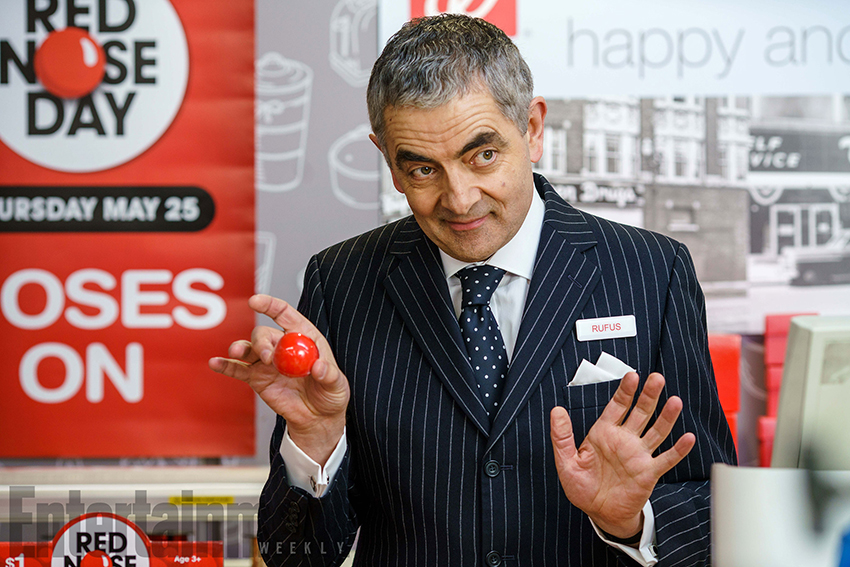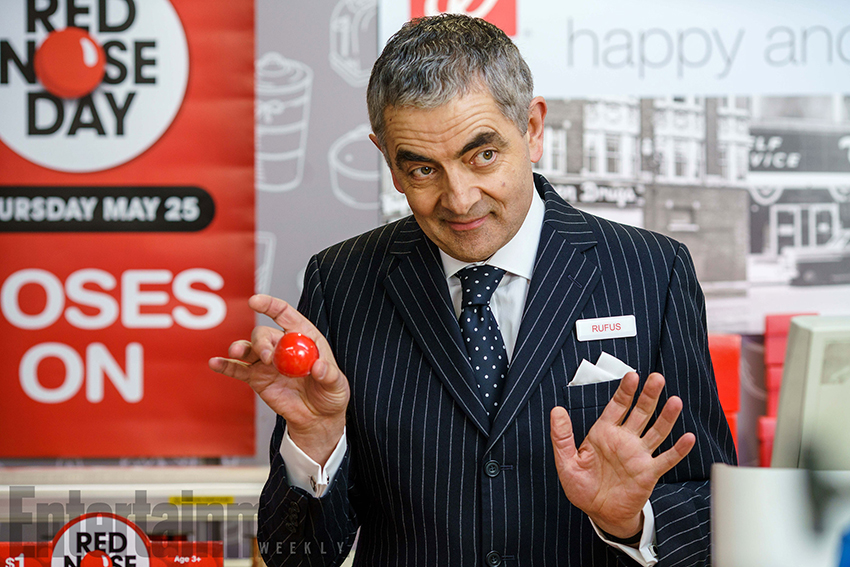 But now, 14 years later, Richard Curtis has wrangled up the gang once again, for a special tribute that checks in with these beloved characters while at the same time championing a good cause. The filmmaker is no stranger to Red Nose Day specials, as he explains:
"Over the years I've enjoyed doing Red Nose Day specials of TV things I've worked on – 'Blackadder,' 'The Vicar of Dibley' and 'Mr Bean.' It seemed like a fun idea this year to do a special sketch based one of my films, since Red Nose Day is now in both the UK and America. I would never have dreamt of writing a sequel to 'Love Actually,' but I thought it might be fun to do 10 minutes to see what everyone is now up to. Who has aged best? – I guess that's the big question… or is it so obviously Liam? We've been delighted and grateful that so many of the cast are around and able to take part – and it'll certainly be a nostalgic moment getting back together and recreating their characters 14 years later. We hope to make something that'll be fun – very much in the spirit of the original film and of Red Nose Day – and which we hope will help bring lots of viewers and cash to the Red Nose Day shows."

Red Nose Day Actually: The Love Actually Reunion 14 Years in the Making aired in the UK and US last week Thursday as part of their local coverage of the event. Luckily for those of us outside of those two countries, the special has now been made available in full online for everybody to watch. So check it out below to see the return of Hugh Grant, Martine McCutcheon, Keira Knightley, Andrew Lincoln, Colin Firth, Lucia Moniz, Liam Neeson, Thomas Brodie-Sangster, Olivia Olson, Bill Nighy, Marcus Brigstocke and Rowan Atkinson, with a new addition to the cast in the form of Patrick Dempsey. Unfortunately, the late great Alan Rickman will not be here.
Can somebody please explain to me why Richard Curtis has not yet done an entire movie focusing on Bill Nighy's Billy Mack? I would watch the hell out of that!
In the meantime, while we wait for that bit of brilliance, feel free to donate to the Red Nose Day charity fund.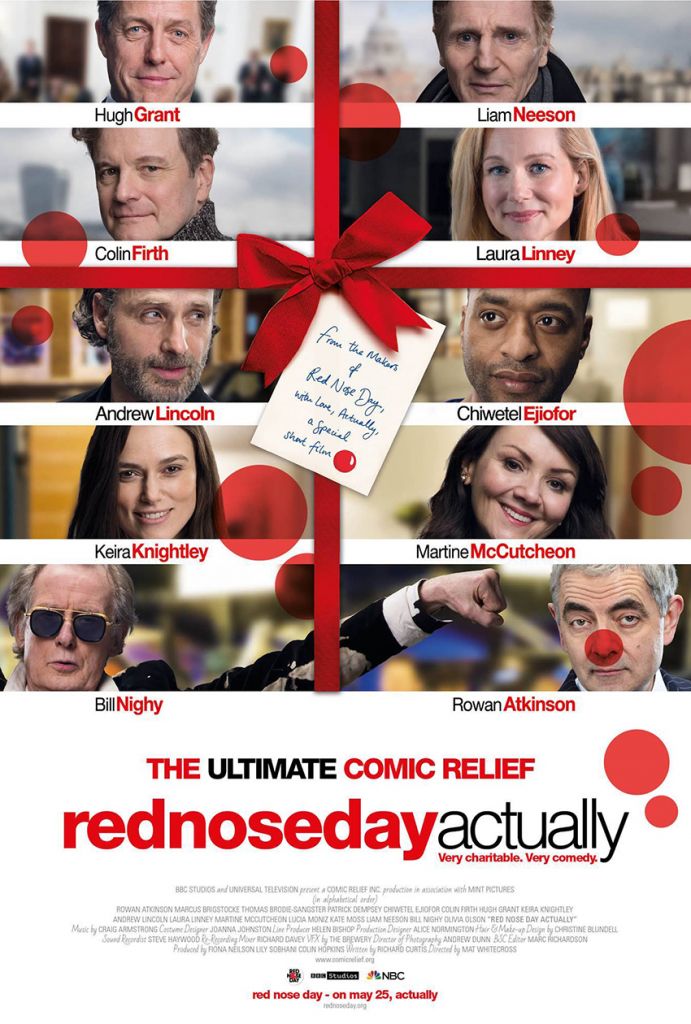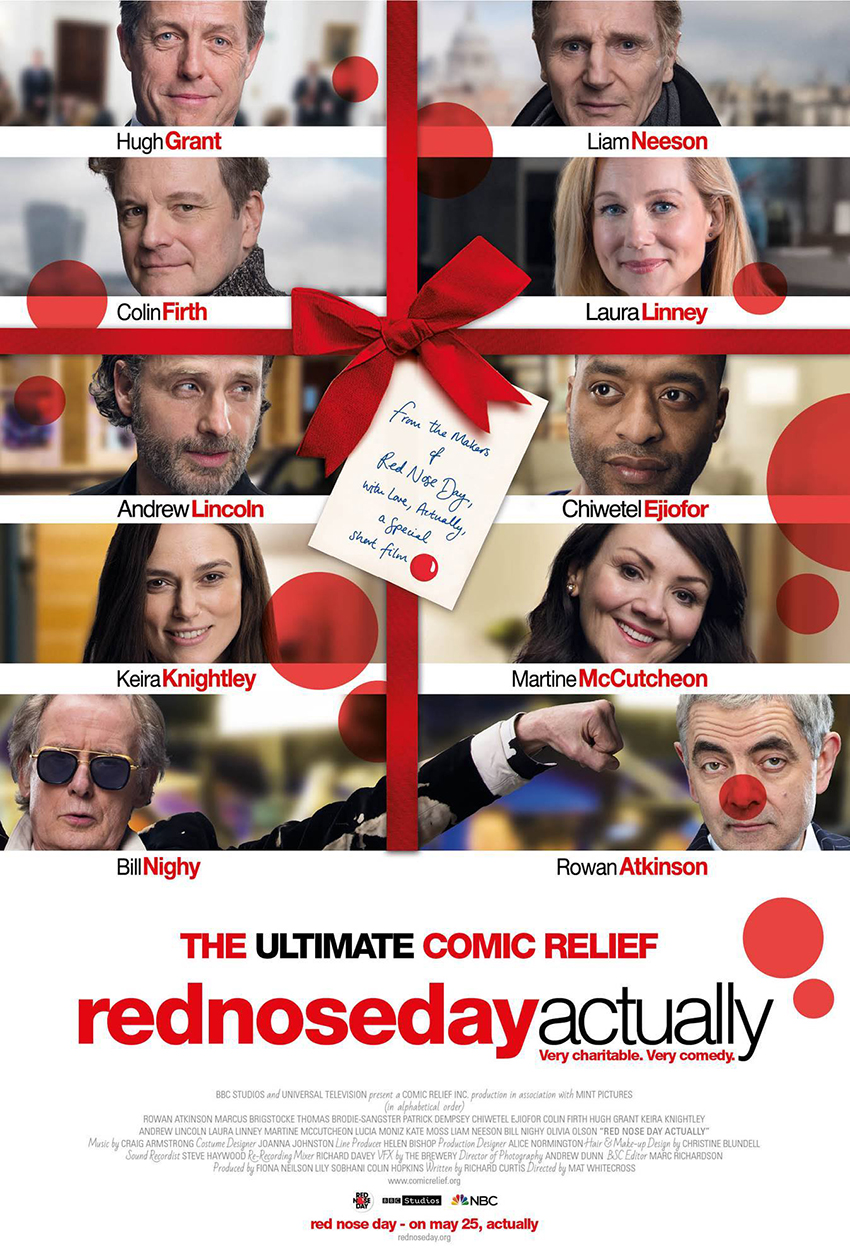 Last Updated: May 30, 2017