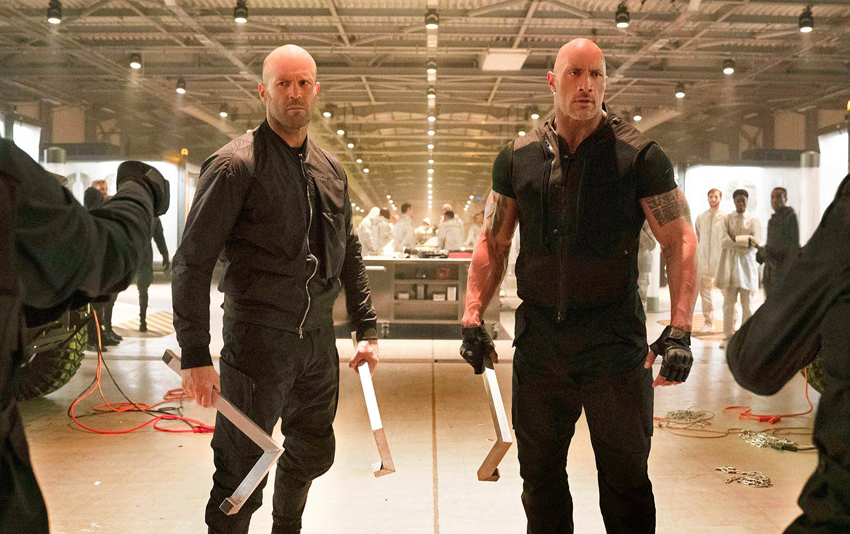 Dwayne Johnson is many things – wrestler, actor, social media star, a living example of what the Michelin Man would look without a single ounce of body fat – but he's not a liar. So when the "The Rock" told fans yesterday that they wouldn't have to wait for the originally planned Superbowl Sunday to get our first look at the upcoming Fast and Furious spinoff, he wasn't joking as the first trailer has just exploded its way onto our screens.
Hobbs & Shaw will see Johnson teaming up with Jason Statham's sorta-kinda-not-a-bad guy again to recreate their awesome partnership from The Fate of the Furious, which was easily the best aspect of that movie. This time around, instead of something as simple as cracking some minion skulls as they bust out of jail though, Luke Hobbs and Deckard Shaw find themselves pitted against Idris Elba's menacing terrorist leader Brixton who, as we heard this morning, is an enemy that matches both men in terms of badassness. Oh and he has an army. Unfortunately, for him though, him and his army have gone and stepped on Hobbs' Samoan turf and that's a big no-no! Check out the trailer below to see just how that plays out!
Well, hot damn that looks like crazy stupid fun. I've always joked that the Fast and Furious movies are the best superhero comic book movie adaptations not based on any superhero comic books, but now they're leaning into that over the top aspect hard with a superhuman Idris Elba and I am so there for it! I also love just how tongue in cheek this is. We've only ever got snippets of Johnson and Statham's brilliant comic chops in the other Fast and Furious films, mostly because Vin Diesel was too busy growling about FAMILIA in a serious face, but here they get to unleash their talents and it looks so damn entertaining!
Hobbs & Shaw is directed by John Wick and Deadpool 2's David Leitch and also stars Vanessa Kirby, Roman Reigns, Eiza Gonzalez, Eddie Marsan, Cliff Curtis and Helen Mirren. It is scheduled for release on 2 August 2019.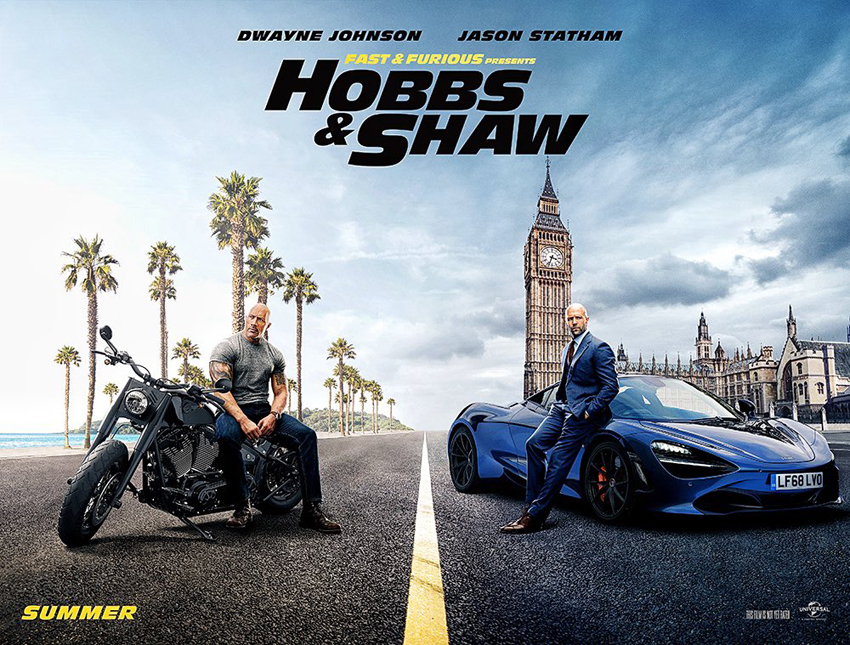 Last Updated: February 1, 2019