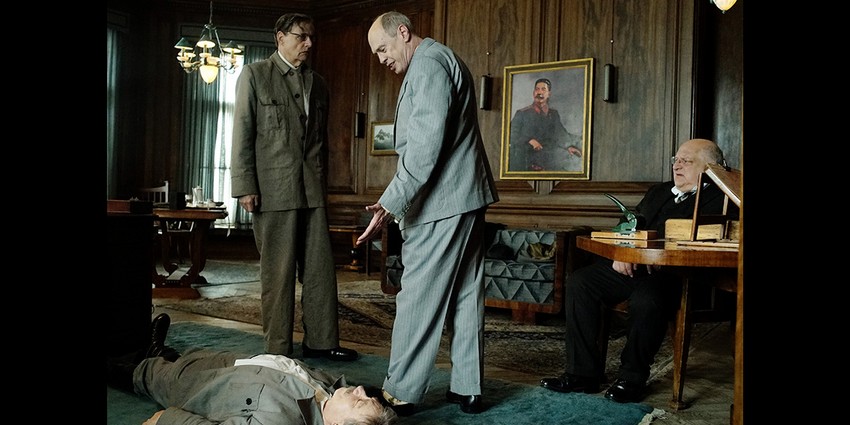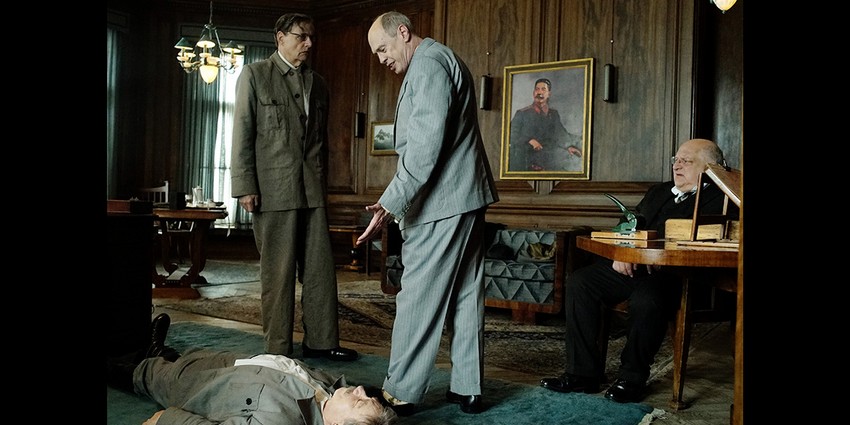 Lately, it appears that politics only appear to have two settings: painfully tragic or laughably absurd. This weekend past, thanks to the despicable actions of some modern-day Nazis and the limp-wristed retort from the US Presidency, we got far too much of the former, so I'm very glad to be presenting a healthy dose of the latter in the form of The Death of Stalin.
The story of the fall of the titular Soviet Union dictator is generally not one laced with comedy, but luckily this time around that story is being told by Armando Iannucci. The Scottish-born filmmaker/satirist is the creator and original showrunner of HBO's multiple award-winning comedy Veep, as well as the mind behind the brilliant The Thick of It and its Oscar-nominated feature film spinoff In the Loop. These, just like so much of Iannuci's work, are all absolutely brilliant political satires, skewering the sometimes ridiculous behaviours of world leaders.
And in The Death of Stalin things get especially ridiculous, comrade, as a star studded cast – which includes Steve Buscemi as Communist Party First Secretary Nikita Khrushchev and Jeffrey Tambor as Communist Party Leader Georgy Malenkov – all scramble to fill the power vacuum left behind with the unexpected passing of Russian Premier Joseph Stalin in March 1953. The political battle for his successor would rage for five years among the Presidium of the Central Committee of the Communist Party of the Soviet Union, and apparently it was entertaining and childish as hell. Well, at least Iannucci's exaggerated version of events is as can be seen in this hilarious first trailer for The Death of Stalin.
The Death of Stalin was both written and directed by Iannucci and also stars Simon Russell Beale, Adrian Mcloughlin, Michael Palin, Rupert Friend, Jason Isaacs, Paddy Considine, Andrea Riseborough and Olga Kurylenko. It is scheduled for release in the UK on 20 October. No further international release dates have been confirmed yet. Here's the full official synopsis:
The internal political landscape of 1950's Soviet Russia takes on darkly comic form in a new film by Emmy award-winning and Oscar-nominated writer/director Armando Iannucci.

In the days following Stalin's collapse, his core team of ministers tussle for control; some want positive change in the Soviet Union, others have more sinister motives. Their one common trait? They're all just desperately trying to remain alive.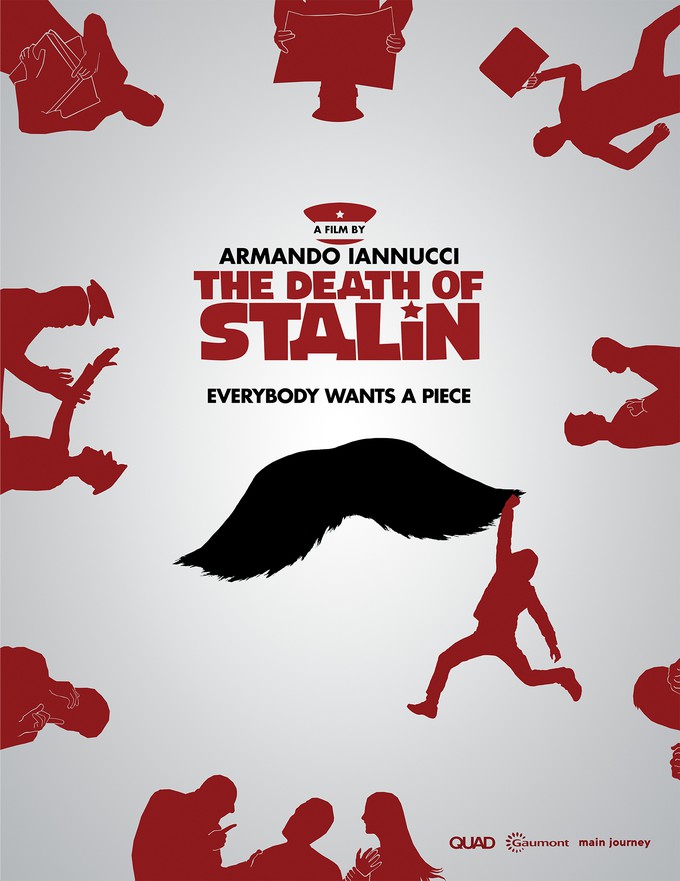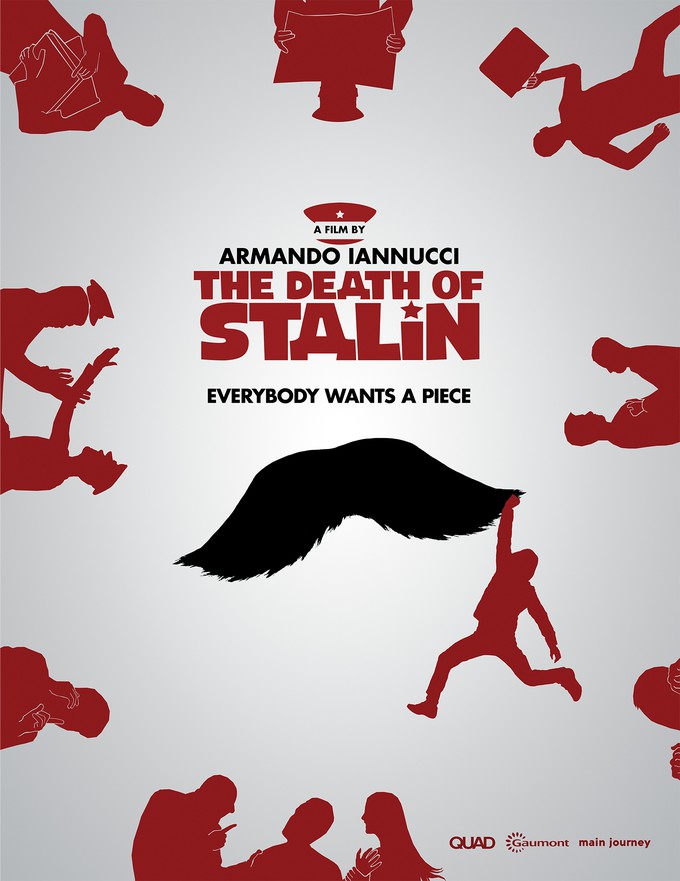 Last Updated: August 14, 2017