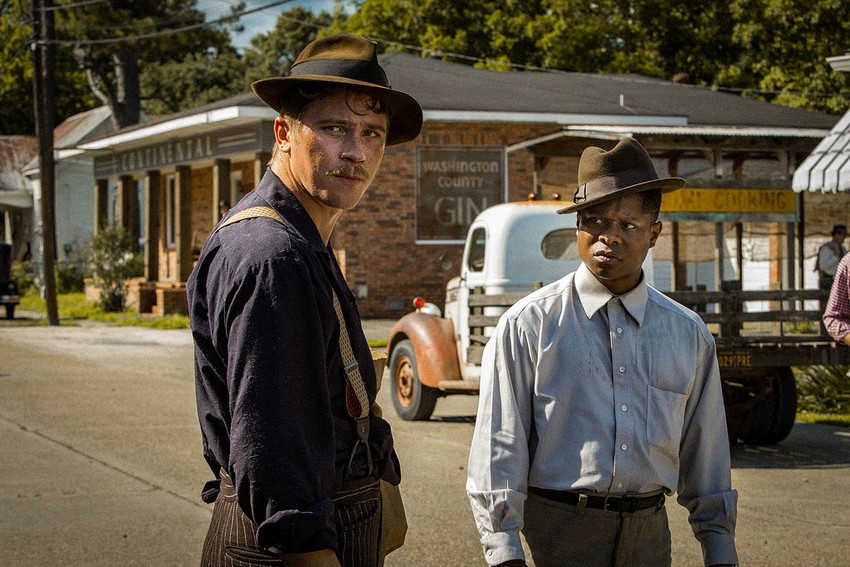 In case you somehow haven't noticed, Netflix has Hollywood on high alert. The streaming media giant has gone from just offering binge-worth TV series to a becoming a proper power player in the feature film business as they drew in high profile projects from some of the world's top filmmakers and actors.
Despite this though, there are some old guard members who feel that feature films belong only in a cinema and not a lounge, and thus have given Netflix a hard time of it. Most famously and recently, acclaimed South Korean filmmaker Bong Joon-Ho's Okja drew the ire of the judges at the Sundance film festival.
Netflix has not let this reticence to change stand in the way of their ambitions though. While half a theatre was busy booing Okja at Sundance, Netflix was busy spending their time – and most importantly, $12.5 million of their money – to procure upcoming star-studded drama Mudbound from director Dee Rees (Pariah) as their vehicle for no less than Best Picture Oscar contention.
Starring Carey Mulligan, Jason Clarke, Garrett Hedlund, Jason Mitchell, and Mary J. Blige, Mudbound is an adaptation of Hilary Jordan's best-selling 2008 novel about two families' struggle with poverty and prejudice in post-WWII America. The film received a mountain of praise when it debuted at Sundance, most notably for the cast's performances as well as Rees' ability to wrangle the novel's complex narrative – it boasts six different narrators – on to the screen in ways that're not only logical, but apparently damn good.
And now we can get our own first look at Mudbound thanks to the first trailer which was released by Netflix yesterday. Check it out below.
Laura McAllan is trying to raise her children on her husband's Mississippi Delta farm, a place she finds foreign and frightening. In the midst of the family's struggles, two young men return from the war to work the land. Jamie McAllan, Laura's brother-in-law, is everything her husband is not – charming and handsome, but he is haunted by his memories of combat. Ronsel Jackson, eldest son of the black sharecroppers who live on the McAllan farm, now battles the prejudice in the Jim Crow South.
Mudbound is scheduled to premiere on Netflix on November 17, 2017.
Last Updated: September 7, 2017