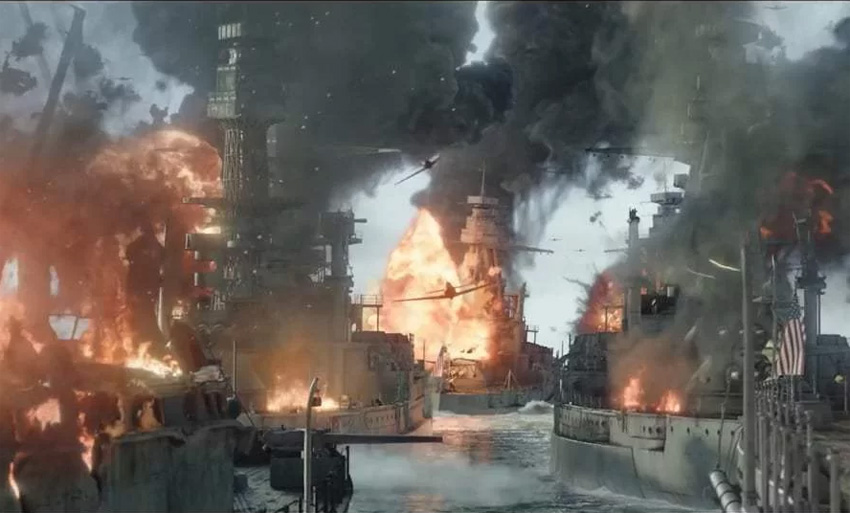 I must admit, I'm rather shocked that Roland Emmerich has not been arrested and charged with mass terrorism yet. After all, how many times can you blow up America before the cops come knocking? Luckily, for Emmerich though, all his destructive efforts have been confined to the screen as the filmmaker gave us some of the biggest and loudest (and occasionally even really good) disaster movies of all time.
Over his career, in blockbusters like Independence Day, Stargate, 2012, The Day After Tomorrow, Godzilla, White House Down and more, we've seen Emmerich use everything from aliens to giant lizards to even just the weather to wreak destruction. For his latest bit of cataclysmic cinema though, he's keeping things a lot more realistic: War. Specifically, World War II and the Battle of Midway, the key naval battle in the Pacific Theatre that saw outmatched US forces engage the Imperial Japanese Navy in what has been described by historians as "the most stunning and decisive blow in the history of naval warfare".
Of course, with Midway being a Roland Emmerich movie though, we have a Hollywood love story mixed in here, along with all kinds of soapy drama set to sweeping orchestral music. Don't expect the hard-hitting grittiness of a Saving Private Ryan or the wartime introspections of The Thin Red Line. As we can see by the first trailer released last night this is probably going to be glossy and explosive and a little over the top and jam-packed full of huge CGI spectacle… which is kind of why we watch Emmerich's movies, right? Check it out below.
Emmerich has assembled quite a cast for this flick to play both real-life and fictional characters who were involved in the Battle of Midway. These include Ed Skrein, Mandy Moore, Patrick Wilson, Luke Evas, Aaron Eckhart, Woody Harrelson, Dennis Quaid, Nick Jonas, Jake Weber and more. Midway was scripted by Wes Tooke (Colony, Jean-Claude Van Johnson) and is scheduled for release on 8 November 2019.
Last Updated: June 28, 2019