It may have been director Pierre Morel with 2008's Taken that turned Liam Neeson into the most unexpected of action heroes, but it was most definitely Jaume Collet-Sera that cemented that status for the 65-year old veteran actor. The duo has paired up thrice now already – Unknown (2011), Non-Stop (2014), and Run All Night (2015) – producing the type of guilt-free action thrillers that aren't going to be blowing any minds, but they still offer up more than serviceable entertainment. Now the pair are back at again with The Commuter.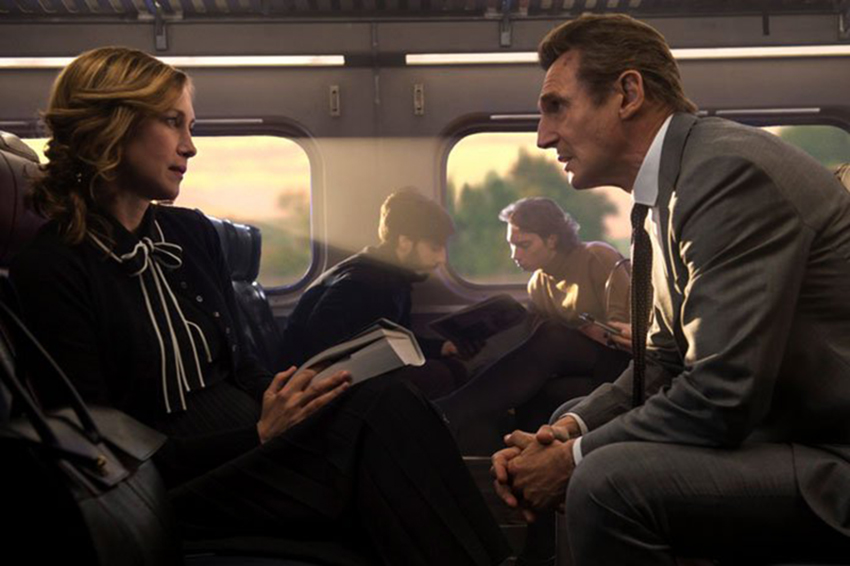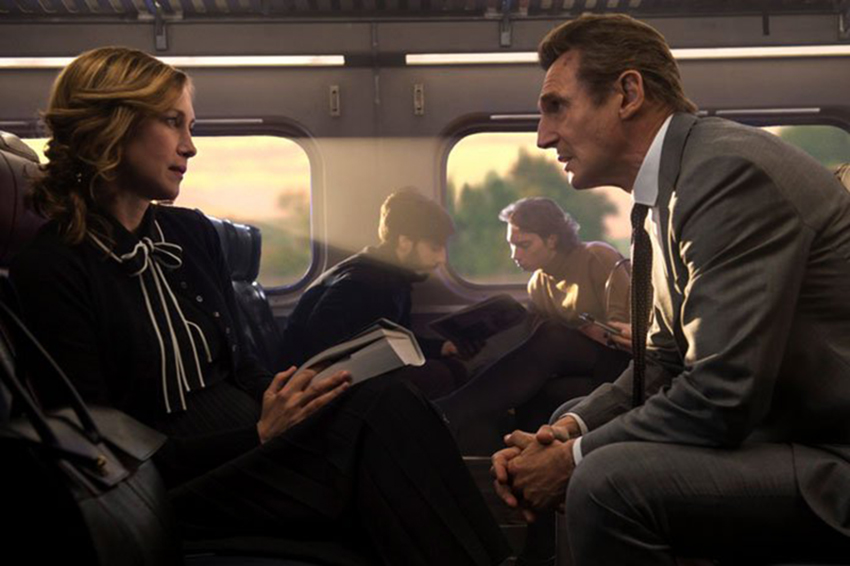 As per usual for their collaborations, Neeson plays some reasonably ordinary man caught up in events bigger than he is but this time that ordinary-ness is taken to the extreme: An insurance salesman named Michael. In the first trailer for The Commuter, we see how Michael gets wrapped up in some kind of conspiracy when Vera Farmiga's mysterious stranger makes him an offer on a train (Alfred Hitchcock would be proud).
This seems like the usual Collet-Sera/Neeson type of film, and I'm honestly perfectly fine with that as I've reasonably enjoyed their brand of action thriller. However, I'm going to have to really soak it all in quite thoroughly as it appears that this could possibly be the last time we see Neeson in Action Hero mode. Chatting to the press at the Toronto International Film Festival (via Sky News), Neeson revealed that his transition from Oscar-nominated dramatic actor to punching his way through half of Eastern Europe's male population was "all a pure accident" and that he is more than likely retiring his particular set of skills.
They're still throwing serious money at me to do that stuff. I'm like: 'Guy's I'm sixty-f******-five.' Audiences are eventually going to go: 'Come on.'
The man has a point. He has hinted that he may just have one more action role in him after The Commuter though, but that's about it. Hopefully this film lets him go out on a high.
The Commuter was scripted by first-time writing duo Byron Willinger and Philip De Blasi, and also stars Patrick Wilson, Jonathan Banks, Sam Neill and Elizabeth McGovern. It is scheduled for release on 12 January 2018. Here's the official synopsis below:
In this action-packed thriller, Liam Neeson plays an insurance salesman, Michael, on his daily commute home, which quickly becomes anything but routine. After being contacted by a mysterious stranger, Michael is forced to uncover the identity of a hidden passenger on his train before the last stop. As he works against the clock to solve the puzzle, he realizes a deadly plan is unfolding and is unwittingly caught up in a criminal conspiracy. One that carries life and death stakes for himself and his fellow passengers.
Last Updated: September 14, 2017