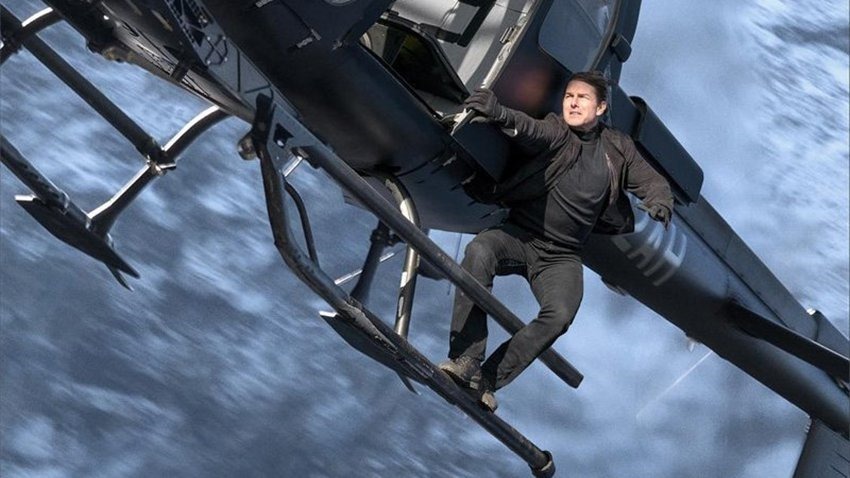 I'm not entirely sure, but I don't think I've seen any of the Mission: Impossible films beyond the first one. I didn't know that there were five of them, with a sixth on the way – but here we are. The only thing I do know about the movies is that because Tom Cruise is a looney who insists on doing all of his own stunts, he inevitably breaks something during the filming of each one. That's something that happened again this time, as he smashed his ankle doing impossibly daring stuntwork…again.
Anyway, the sixth film is called Mission: Impossible – Fallout, and it'll be in cinemas in about two months. To tide action fans over until then, we have a brand new trailer is out, showcasing the Christopher McQuarrie action flick.
Says the synopsis:
The best intentions often come back to haunt you. "MISSION: IMPOSSIBLE – FALLOUT" finds Ethan Hunt (Tom Cruise – "Top Gun," "American Made," "The Mummy") and his IMF team (Alec Baldwin – "Saturday Night Live," "The Boss Baby," "Beetlejuice," Simon Pegg – "Star Trek," "Ready Player One," Ving Rhames – "Pulp Fiction," "Guardians of the Galaxy Vol. 2") along with some familiar allies (Rebecca Ferguson – "The Greatest Showman," "The Girl on the Train," Michelle Monaghan – "The Bourne Supremacy," "The Heartbreak Kid") in a race against time after a mission gone wrong. Henry Cavill ("Justice League," "Man of Steel"), Angela Bassett ("Black Panther," "American Horror Story"), and Vanessa Kirby ("Me Before You," "The Crown") also join the dynamic cast with filmmaker Christopher McQuarrie ("Jack Reacher") returning to the helm.
Last Updated: May 16, 2018