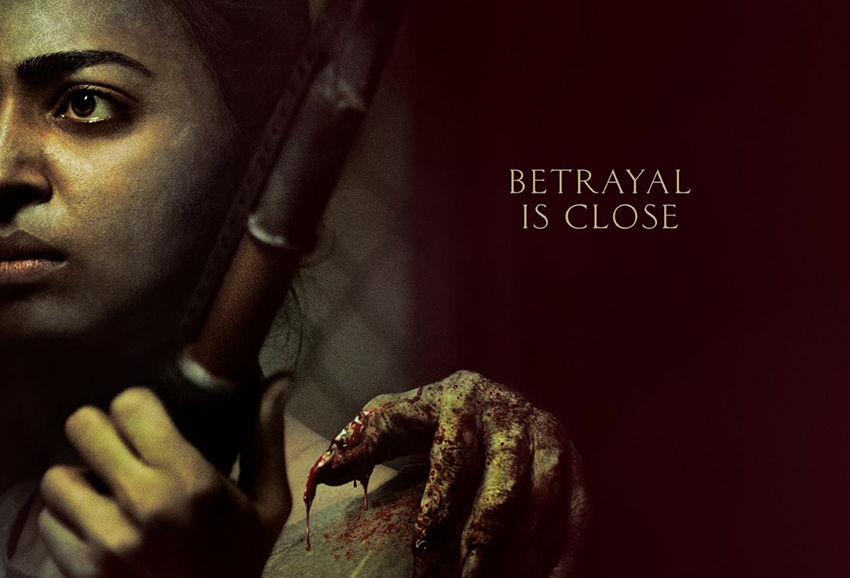 There's a joke that Trevor Noah used to make as part of his standup routine back in the day, about how certain accents just ruin the tension in any scene. His go-to was the Indian accent, and how you could never say or do anything threatening or scary while sounding like that. He was wrong.
If dismissing his joke based just on the socio-political aspects isn't enough, then allow me to point you towards Ghoul. The upcoming Netflix miniseries is the latest result from a partnership with Indian production companies that have already produced acclaimed original Indian thriller series Sacred Games for the streaming giant. Ghoul takes things in a very different genre direction though and plumbs some horror depths as it follows "a prisoner who arrives at a remote military interrogation centre and turns the tables on his interrogators, exposing their most shameful secrets". That may sound like it could be a potential character drama, until the last line of the blurb asks "You can fight the demons of this world but what about the ones that aren't?" As the first trailer reveals, fighting demons does not sound like a good idea.
With ghoulish creeps and other things that go bump in the night being the other of the day here, it probably wasn't too surprising to see in the trailer that Netflix is co-producing this 3-episode miniseries with Blumhouse Productions. Those are the folks behind some of the biggest (and scariest) horror franchise in modern times, like Get Out, The Conjuring, Paranormal Activity, and more.
Also in the mix is acclaimed prolific Indian filmmaker Anurag Kashyap, while relative newcomer Patrick Graham writes and directs all three episodes, which means that this is really a mash-up of sensibilities. Just how this combination will play out is still undecided, but we'll get to see for ourselves when Ghoul premieres on 24 August.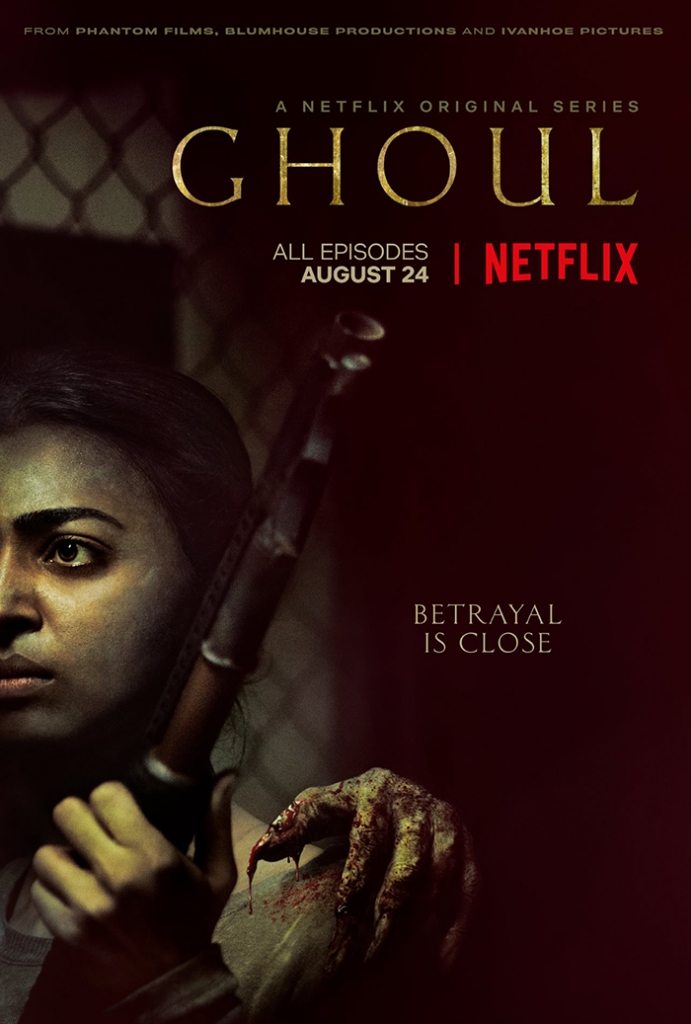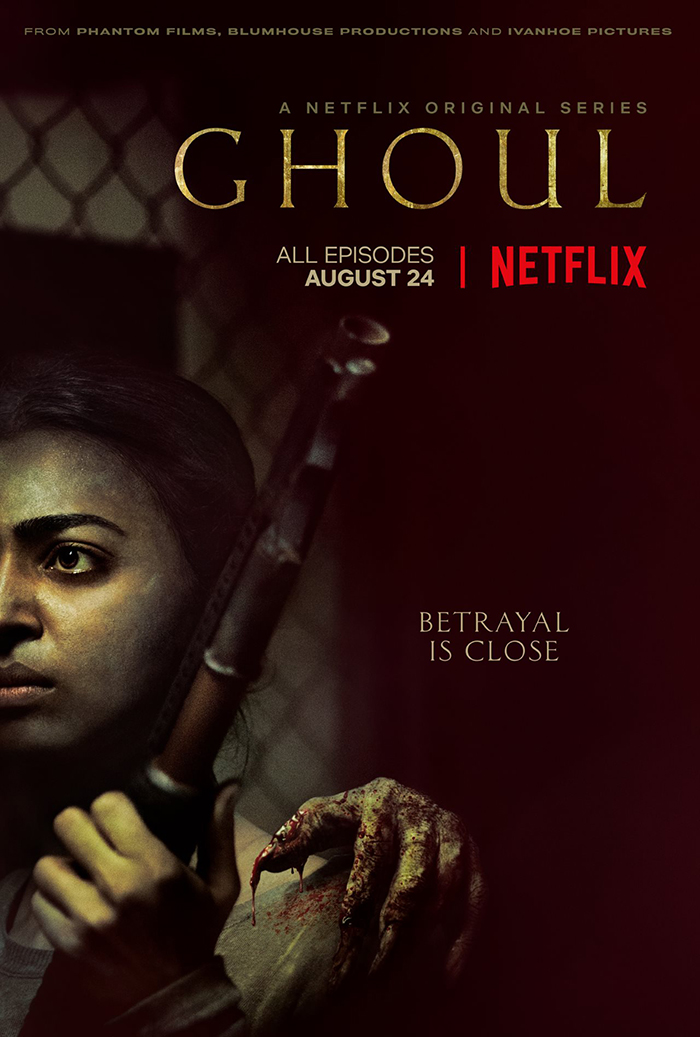 Last Updated: July 11, 2018