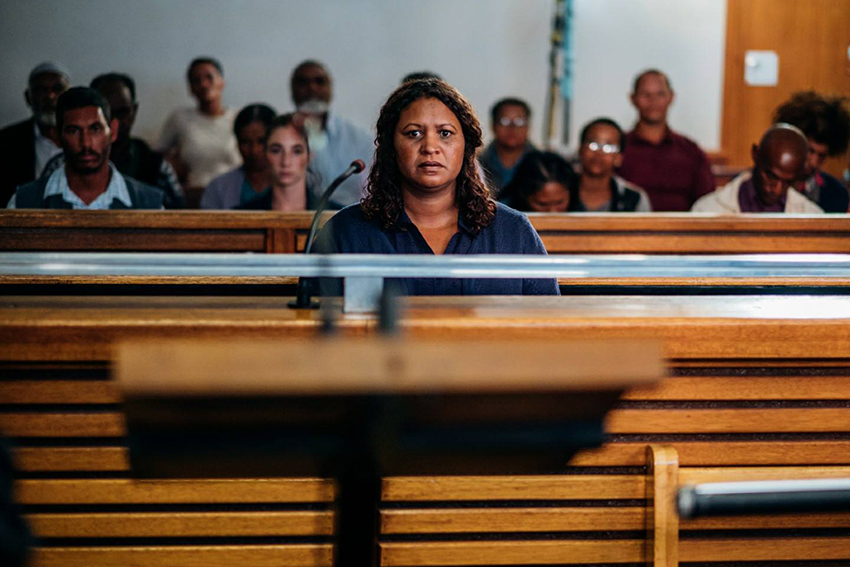 A mother's love. Something often described as being endless, all-encompassing, and unconditional. But sometimes there are conditions that push even that legendary maternal bond to breaking point and beyond. That's where Ellen Pakkies found herself in 2007. As the gang- and drugs-ridden Cape Flats neighbourhood of Lavender Hill consumed her son Abie, turning him into a violent and abusive tik-addicted monster she didn't recognize and who caused her to fear for her safety and that of the rest of her family, Ellen Pakkies did what many considered unthinkable and killed her own son.
As the ensuing court case revealed the harrowing details of what drove Ellen to this horrific act, her story gripped not just her community but families around the world as it made global headlines. More than a decade later, that story is being told on the big screen in Ellen, Die Storie van Ellen Pakkies. And now we finally have the emotionally charged first trailer.
In 2007, the death of 20 year old Abie Pakkies created a stir in South Africa and the world. The most disturbing part of the case was that the murderer was his mother, Ellen. When advocate Adrian Samuels takes on the case, he is determined to prove that Ellen Pakkies had no choice. But what compelled her to stop seeking help? How does a mother become desperate enough to take her own son's life?

Told across two timelines, Ellen is the harrowing account of a woman put through the penal system, tried for murder and driven by an unflinching love for her son. It delves into the inner psyche of a family ravaged by drugs in one of the most dangerous communities in South Africa. A scourge that extends beyond the Cape Flats and highlights a systematic failure to protect the poorest of the poor. 
Award-winning filmmaker, Daryne Joshua, who shot to international acclaim with his debut film, the harrowing Cape Flats gangster biopic Noem My Skollie, is directing Ellen. The acclaimed director has gone for as much authenticity as possible in bringing this story to life, including filming large portions of it in the real-life Pakkies home in Lavender Hill. Local actress Jill Levenberg, who plays the title role, also went to lengths to ensure her portrayal of Ellen Pakkies is as accurate as possible. Her efforts, as well as those of co-star Jarrid Geduld as her drug addict son Abie, Clint Brink as Adrian Samuels, the advocate who took Ellen's seemingly hopeless case, and the rest of the cast, have been rewarded though as they received large amounts of praise when the film screened at the Rotterdam International Film Festival earlier in the year.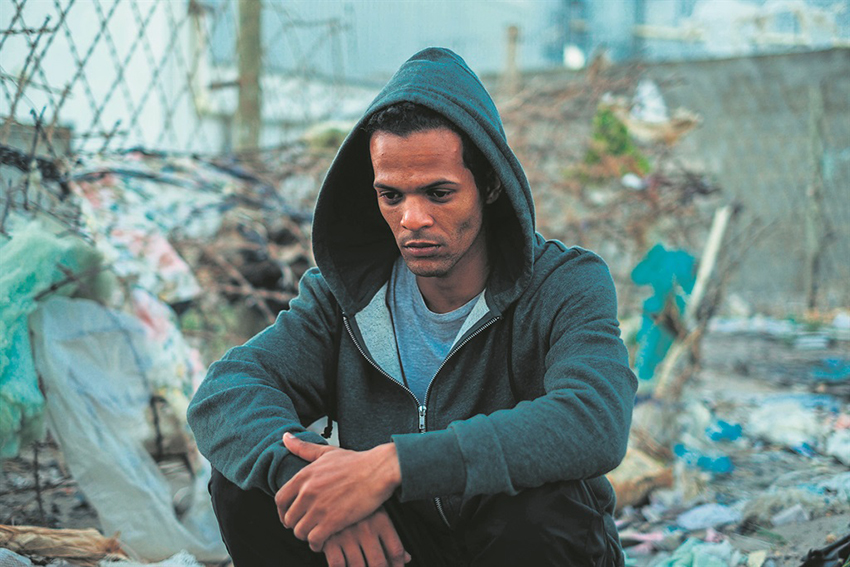 Joshua showed with Noem My Skollie that he is one of the brightest young filmmaking voices in the country, not shying away from telling difficult stories, and with Ellen, Die Storie van Ellen Pakkies, he seems to be giving us another unforgettable piece of local drama.
Ellen, Die Storie van Ellen Pakkies also stars Elton Landrew, Kay Smith, Ilse Klink, and Russel Savadier, and is scheduled for release in South Africa on 7 September.
Last Updated: June 20, 2018