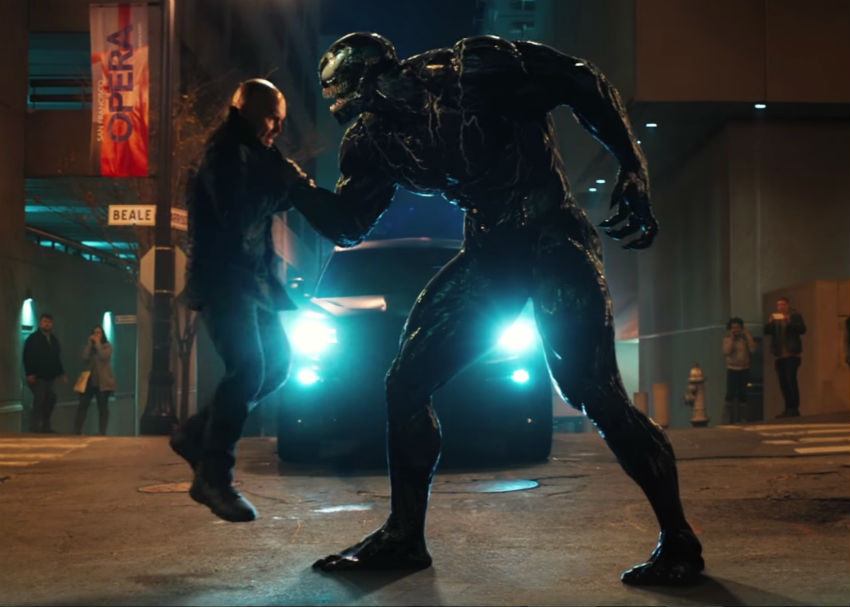 Venom is the biggest movie in the world at the moment, devouring box office records, and last time I checked South Africa is still part of the world. So it comes as no surprise that Sony's comic book antihero movie tore its way to the top of the SA box office when it opened this weekend past, notching up a very impressive debut just a few thousand short of R7 million.
That's the fifth biggest debut for the year behind Avengers: Infinity War (R25.2 million), Black Panther (R16.8 million), Fifty Shades Freed (R9.1 million), and Deadpool 2 (R7.6 million). Yes, you did indeed see Fifty Shades in there. South Africans clearly love kinky sex as much as they do comic book superheroes.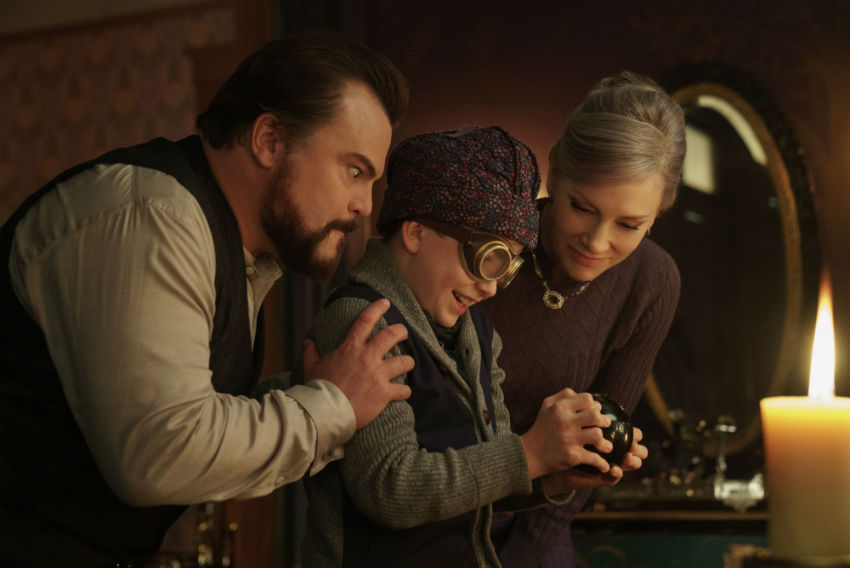 Moving on, there was only one other new release this weekend past in Eli Roth's The House With a Clock in its Walls, and with Venom's dominance that didn't leave it much room. The family-horror film could only manage to debut in 5th place with just over R2 million.
That was actually a very familiar figure as last week's top three holdovers – Night School, Smallfoot, and Johnny English Strikes gain – all came in around the same point and found themselves sandwiched in between the two new releases. All three films actually had very low drop percentages which is why The House With a Clock in its Walls effectively got shut out from a higher opening.
Let's see what the rest of the South African box office chart looks like:
| No. | Movie Name | Weekend gross | Percentage change | Local gross | Last Week's Position |
| --- | --- | --- | --- | --- | --- |
| 1 | Venom | R6.9 million | NE | R6.9 million | NE |
| 2 | Night School | R2.7 million | -30% | R9.1 million | 1st |
| 3 | Smallfoot | R2.3 million | -10% | R7.9 million | 2nd |
| 4 | Johnny English Strikes Again | R2 million | -17% | R13.3 million | 3rd |
| 5 | The House With a Clock in its Walls | R2 million | NE | R2 million | NE |
| 6 | Hotel Transylvania 3: Summer Vacation | R958 579 | -8% | R18 million | 6th |
| 7 | A Simple Favour | R683 737 | -44% | R2.5 million | 4th |
| 8 | The Nun | R663 859 | -43% | R11 million | 5th |
| 9 | Ellen | R325 394 | -32% | R5.2 million | 7th |
| 10 | Crazy Rich Asians | R231 511 | -42% | R7.2 million | 8th |
NE = New Entry
Last Updated: October 9, 2018