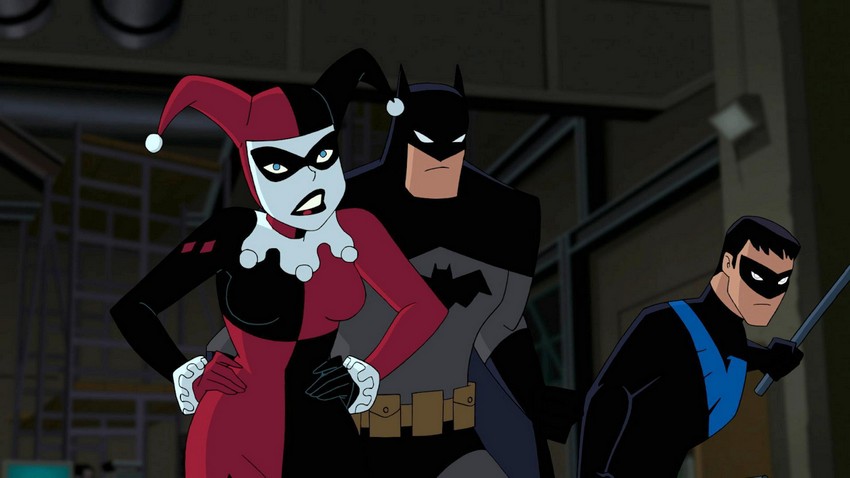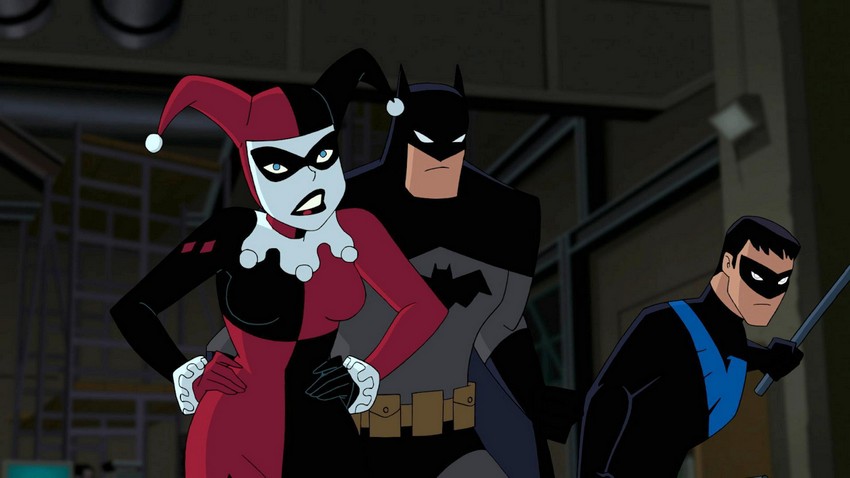 While Wonder Woman may be stealing all the headlines lately, she's not the only DC Comics characters getting a movie right now as Batman and Harley Quinn will be hitting screens shortly. Small screens that is, courtesy of a new animated feature film being released on Blu-ray and DVD.
While The Dark Knight has always been a household name, Harley Quinn (despite having a solid early following) only attained that kind of mainstream recognition recently thanks to Margot Robbie's fan-favourite turn as the character in the live-action Suicide Squad. Since then fans around the world have become obsessed with the manic clown girl, so can you really blame Warner Bros. for wanting to cash in on that now? I definitely won't seeing as this will be coming from the mind of Bruce Timm, the master animator who gave us the seminal 1990s Batman: The Animated Series, undeniably the greatest Batman cartoon ever.
It's also the birthplace of Harley Quinn. Yes, Harleen Quinzel didn't actually start her life as a comic book character, despite the fact that she's one of the most recognisable ones now. And now she's returning to her roots in a new animated feature film that sees her having to team up with instead of fighting against Batman for a change. Original Batman: The Animated Series voice artist Kevin Conroy will reprise his duties as the voice the Dark Knight, while Big Bang Theory's Melissa Rauch will be making her debut as Harley Quinn. Also returning will be Loren Lester, who voiced Robin in Batman: The Animated Series, now voicing the grown-up version Nightwing.
Check out the snyopsis and trailer below.
Poison Ivy and Jason Woodrue (a.k.a. The Floronic Man) embark on an ecological quest to save the planet – and, unfortunately, eliminate most of humankind along the way. To save humanity, Batman and Nightwing are forced to enlist Harley Quinn to catch Poison Ivy, Harley's BFF and frequent partner-in-crime. But Batman's patience is put to the test by the unpredictable and untrustworthy Harley during the twists and turns the reluctant companions face during their bumpy road trip. The result is a thrill ride of action, adventure and comedy no Batman fan has seen before.
Batman and Harley Queen will be directed by Sam Liu, who also helmed the divisive animated adaptation of Batman: The Killing Joke. Hopefully a better job can be done here from an original story idea by Timm, who also co-wrote the script with Justice League: The Flashpoint Paradox's Jim Krieg.
The movie will hit the home market on Blu-ray and DVD on August 29, though it will be available two weeks earlier on VOD on August 15. The Blu-ray release of the film will also include the following special features:
The Harley Effect (Featurette): Harley Quinn, has a deep history with the fans of the DC Universe. This featurette traces her humble roots from her creators, to those that portray her at Comic book conventions. She is a symbol of strength and beloved by many.
Loren Lester: In His Own Voice (Featurette): This documentary examines actor Loren Lester's legacy within Batman The Animated Series, Dick Grayson's character, and the popularity that surrounds Lester's interpretation of the Boy Wonder.
A Sneak Peek at the next DC Universe Original Movie: A behind-the-scenes look at the next entry in the popular series of DC Universe Original Movies, featuring thoughts from the talented filmmakers and voice cast.
From the DC Vault – Batman: The Animated Series – "Harley and Ivy" and "Harley's Holiday"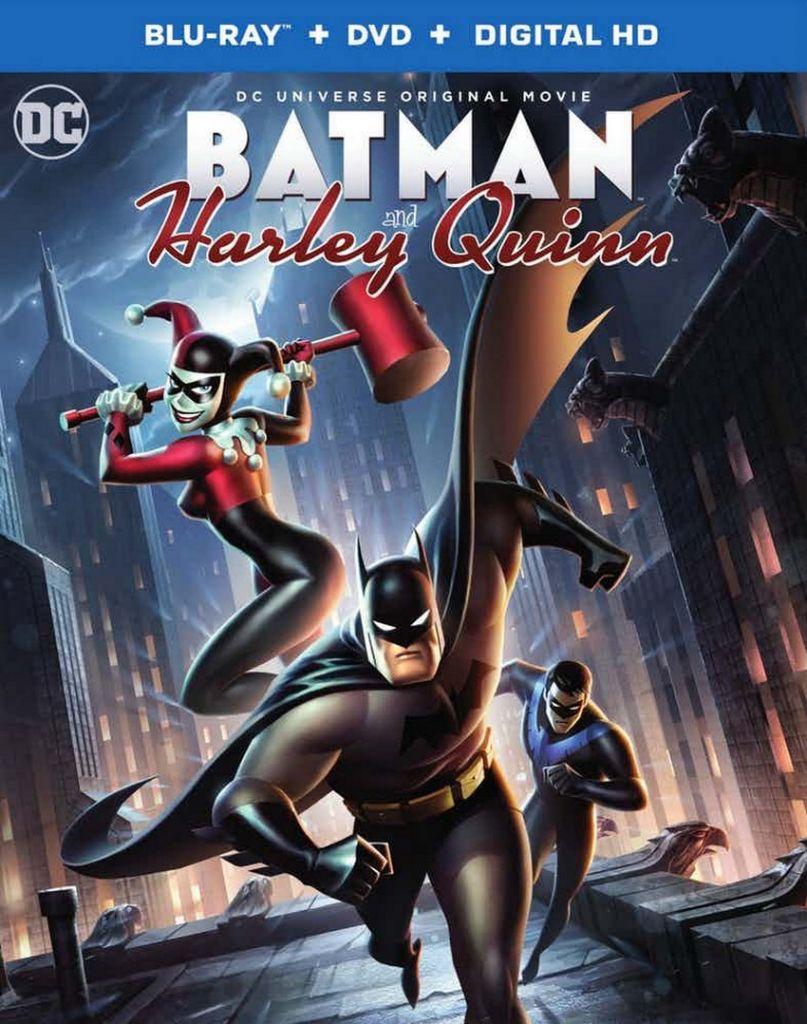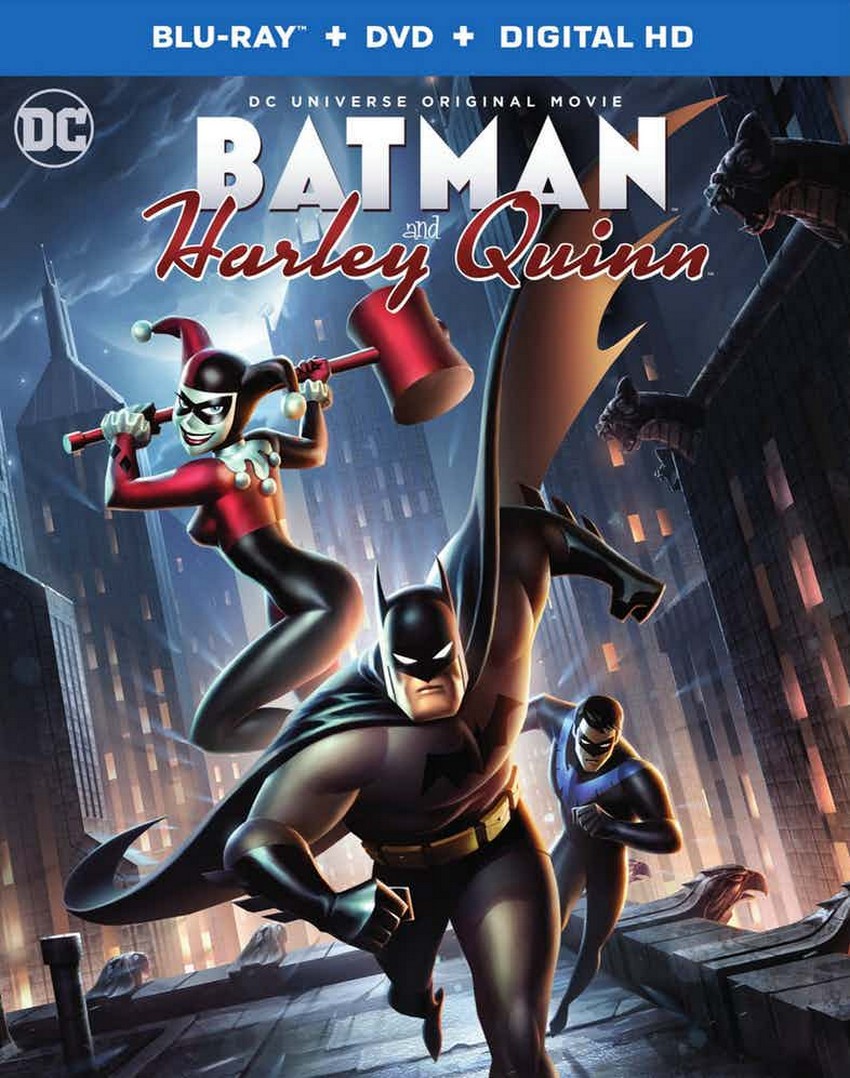 Last Updated: May 31, 2017