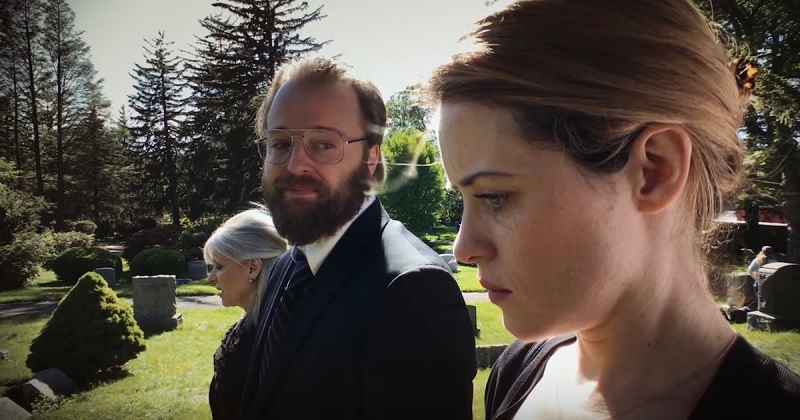 Not only is Steven Soderbergh one of the most prolific directors, able to churn out movies at a remarkable pace, he can do so while innovating in the process. And he is at it again, this time with a psychological thriller called Unsane. After returning to the world of feature-filmmaking with last year's entertaining Logan Lucky, he hasn't taken long to follow that up with another movie.
What make this film stand-out though is that it was shot entirely on an iPhone. Which is incredible if you consider that the trailer below actually looks of a decent quality. Yes, there are times when the framing and lighting make it obvious it was shot with a small device, but for the most part, the movie looks exceptional and makes me want to cry at how my videos recorded on a phone look nothing nearly this impressive.
The film is more than just visuals though and looks filled with a lot of psychological mystery and intrigue in its plot. The film stars the excellent Claire Foy (The Crown) who gives a much more brazen performance here as a woman who is convinced she is being stalked by a character played by Joshua Leonard (The Blair Witch Project). She ends up getting committed to a mental institution where it appears her would-be stalker works. The film soon begins to question whether or not Foy's fears are real or if what she's experiencing is just part of a massive delusion and psychological breakdown.
Much of the unnerving magic behind this trailer lies in the unusual camera work by Soderbergh and an unhinged Foy, who seems to be going full mental here. We will only truly know the state of her sanity if we watch the full film I guess. Unsane is set to premiere in the US on March 23 this year, but it's not clear exactly when it will be releasing on South Africa and indeed if this low-budget film will make it to local theatres or just be released straight to home video.
Still, it's great to see directors like Soderbergh willing to experiment with their movies and give us all false hope that one day we too can make it to the big time all through the power of the phone in our hands. Now all I need is talent.
Last Updated: January 30, 2018