Netflix have released some top-notch foreign language series recently, and it looks like they've got two more coming with the Polish-language conspiracy thriller 1983 and the German-language action drama series Dogs of Berlin.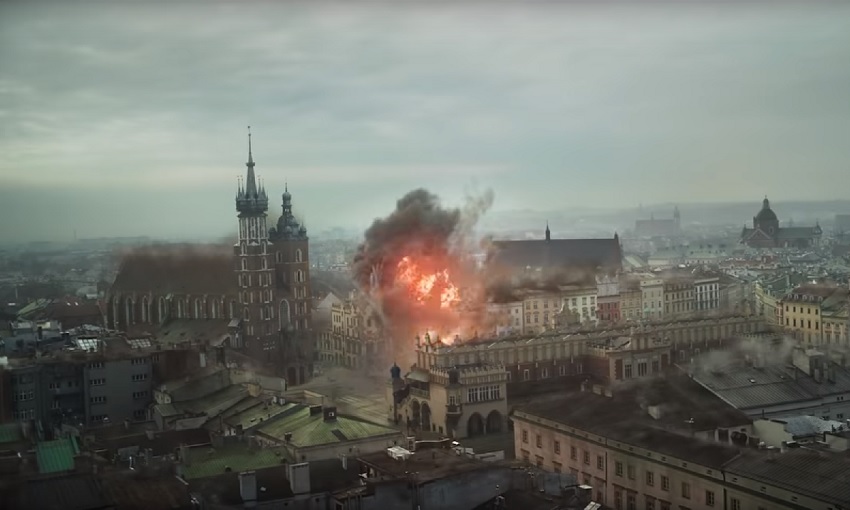 First up, 1983 is set in an alternative world where a terrorist attack prevented Poland's march to freedom and the eventual collapse of the Soviet Union. But twenty years later, on the eve of the anniversary of the deadly attack, a young law student and a jaded police detective uncover the threads of a conspiracy that, if revealed, could spark a revolution to overthrow their oppressive regime.
The official plot summary is as follows:
The deeply frozen Cold War is heating up. Twenty years after a devastating terrorist attack in 1983 that halted the course of Poland's liberation and the subsequent downfall of the Soviet Union, an idealistic law student (Maciej Musiał) and a disgraced police investigator (Robert Więckiewicz) stumble upon a conspiracy that has kept the Iron Curtain standing and Poland living under a repressive police state.

Now, in 2003, after two decades of peace and prosperity, the leaders of the regime enact a secret plan made with an unlikely adversary in the 1980s that will radically transform Poland and affect the lives of every citizen in the nation — and the world. What these two men discover has the potential to ignite a revolution and those in power will stop at nothing to keep it a secret.
I was looking forward to watching this after seeing the teaser trailer, and nothing's changed. 1983 looks like a very well made alt-history conspiracy thriller, where the truth will spark a revolution. Its eight-episode-long first season will premiere on Netflix on 30 November.
However if 1983 strikes you as a bit bleak then maybe Netflix's second German-language TV series, Dogs of Berlin, might tickle your fancy. Premiering a week later on 7 December and clocking in at ten episodes long, the series follows two rough-and-tumble Berlin police detectives who're obliged to partner up to solve the murder of a famous footballer. This drags them into the middle of a long-simmering conflict between rival gangs in the city that is starting to boil over, and forces them to confront their own demons and determine where their loyalties lie.
The official plot synopsis is as follows:
Dogs of Berlin tells the story of two contrasting Berlin police detectives (Fahri Yardim and Felix Kramer) who become a team against their will – and are forced into a territorial battle with the Berlin underworld that confronts them with their own human weaknesses and criminal activities – and into a final decision on which side of the law they're actually on.
I'm not sure how I feel about this, mostly because the brief glimpses of silly humour that we got. It's not that I don't like silly humour, it just felt jarringly out of place when compared to how serious and action-orientated the rest of the trailer came across – unless it really is more of an action comedy. I'll still give it a watch though, because an old-fashioned renegade cop story is almost always fun.
How about you, do either of these strike your fancy?
Last Updated: November 8, 2018