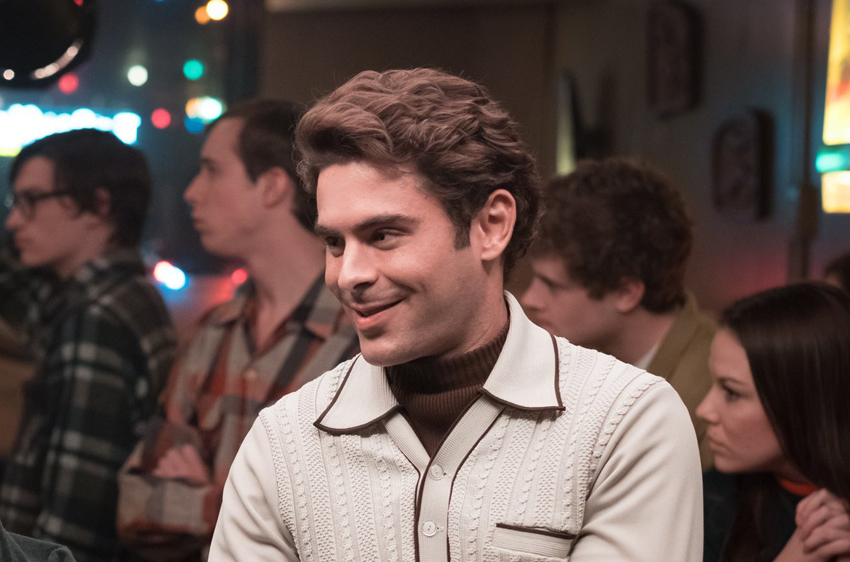 Contrary to what you momma may have told you, monsters are actually real. They may not have claws and fangs or breathe fire, but there are some nasty creatures. One of the nastiest and most notorious was Ted Bundy.
A serial killer, kidnapper, and rapist, Bundy had a reign of terror that resulted in at least 30 homicides between 1974 and 1978. I say "at least", because those are just the ones Bundy confessed to after he was eventually caught, but the actual numbers are presumed to much higher. Bundy also did monstrous things to his victims, keeping their dismembered body parts in his home fridge and returning to the site of his killings to repeatedly perform sexual acts on the decomposing corpses. And he did all of this nastiness while his girlfriend was none the wiser.
It's that story of how Elizabeth Kloepfer went years being oblivious to and then denying Bundy's crimes that is the focus of Extremely Wicked, Shockingly Vile and Evil. Zac Efron plays Bundy in the upcoming biopic, while Lily Collins stars as his longtime girlfriend Kloepfer who, along with the rest of the world, only learnt the true extent of Bundy's depravity as he faced execution for his crimes.
You can check them out in the chilling first trailer released over the weekend below.
The upcoming feature is directed by Joe Berlinger, who is no stranger to this subject matter as he also helmed Netflix's Conversations with a Killer: The Ted Bundy Tapes documentary early last year. Extremely Wicked, Shockingly Evil and Vile (which is a direct quote about Bundy) also stars John Malkovich, Jim Parsons, and Haley Joel Osment. Oh and Metallica frontman James Hetfield as a police officer for some reason. The film just debuted at the Sundance Film Festival this weekend past but does not have a wide release date yet.
Last Updated: January 28, 2019