Making a sequel is not easy. Making a sequel to a movie 16 years removed and which only had a niche following to begin with is sure as hell going to require a whole lot of cleverness. Unfortunately, the words "clever" and "Derek Zoolander" tend to never really exist in close proximity to each other. Or even in the same solar system.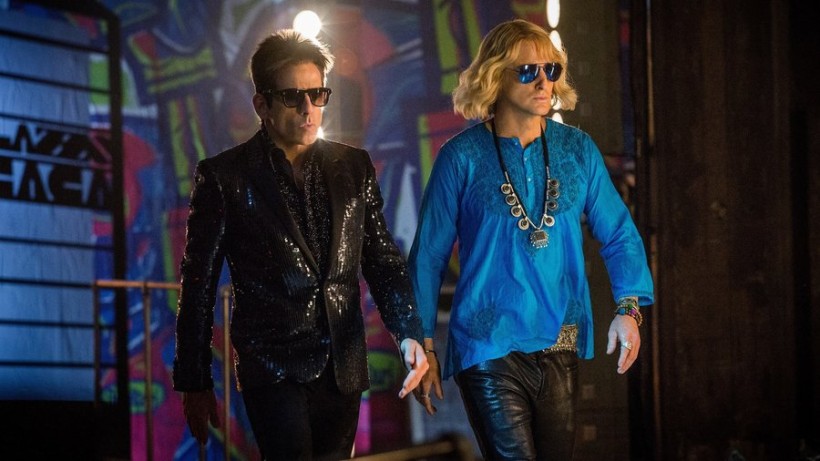 Set more than a decade after the events of the first film, Zoolander No. 2, catches us up with actor/writer/director Ben Stiller's titular sharp-featured/blunt-brained male model who is now living as a "hermit crab" in grief-induced isolation after his architectural buffoonery on The Derek Zoolander School for Kids Who Can't Read Good and Want to Do Other Stuff Good Too caused the accidental death of his wife Mathilda. On top of which his boneheaded single-parenting skills has also resulted in him losing custody of his son Derek Jr (Cyrus Arnold).
Swapping out Blue Steel for Grey Sadness, he has completely lost touch with the world at large, but is given a mysterious but fashionable lifeline when he is asked by fashionista queen Alexanya Atos (a ludicrously accoutred Kristen Wiig) to model in a new show she's putting on in Rome by current "it" designer Don Atari (Kyle Mooney in full motormouth mode). Urged on by Atos' messenger Billy Zane, Zoolander sees this return as a means of convincing the courts of his stability as a parent, and perhaps getting his son back whom he has not seen in nearly a decade.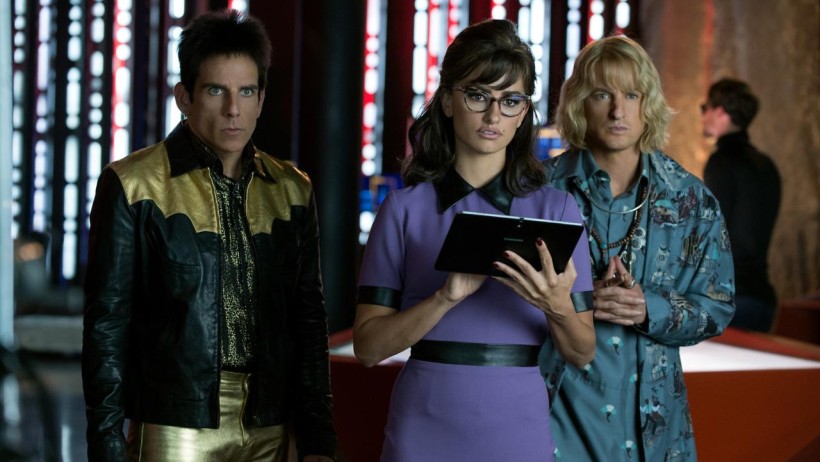 Also requested to once again strut the catwalk for Atari is Zoolander's rival turned friend Hansel (Owen Wilson) who has also been avoiding the wider world after the same accident that claimed Mathilda's life left his once cover-model face an unsightly mangled monstrosity. Well, relatively. Abandoning his hodge-podge desert orgy menagerie – a more random and bewildering collection of sexual partners you've never seen – he sets off for Rome where he meets up with Zoolander, only for the pair to discover that they're not there to revive their beleaguered fashion icon status but really only to be the meta punchline in a big fashion world joke.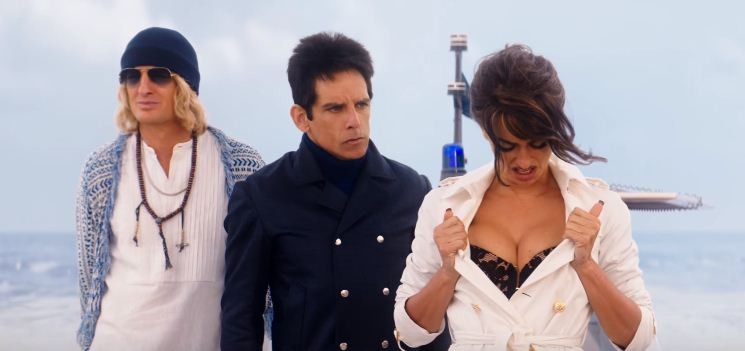 Luckily for the hapless duo and their shattered egos, it appears that there is a conspiracy afoot with them at the centre: The world's pop stars are being secretly murdered, but not before all leaving social media clues as some form of cryptic – but really, really good-looking – message for Zoolander. Recruited in Rome by former swimsuit model turned Fashion Interpol agent Valentina Valencia (an especially buoyant Penelope Cruz), Zoolander and Hansel have to uncover the truth about what is going on and how it relates to their return to the fashion world, Zoolander's estranged son, and their past nemesis Jacobim Mugato (a unfortunately brief Will Ferrell), now being held in an isolated prison for fashion criminals.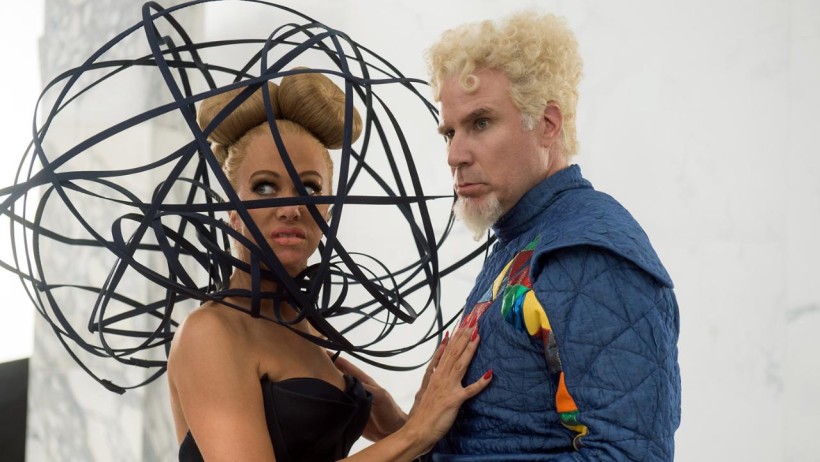 And what is actually going on is an over-plotted uneven gag reel that mainly acts as nothing more than an excuse to cram in celebrity cameos. Admittedly, some of them are hilarious, like Benedict Cumberbatch as ethereal androgynous model All or Kiefer Sutherland as… well, let's keep that one a surprise… but more often than not they're either awkwardly bland stage dressings or verge on eyebrow-raising WTF-ery, e.g. Don Atari's assistant Vip aka Fred Arnisen's head CG-transplanted onto the body of an 11-year old boy for some unfathomable reason.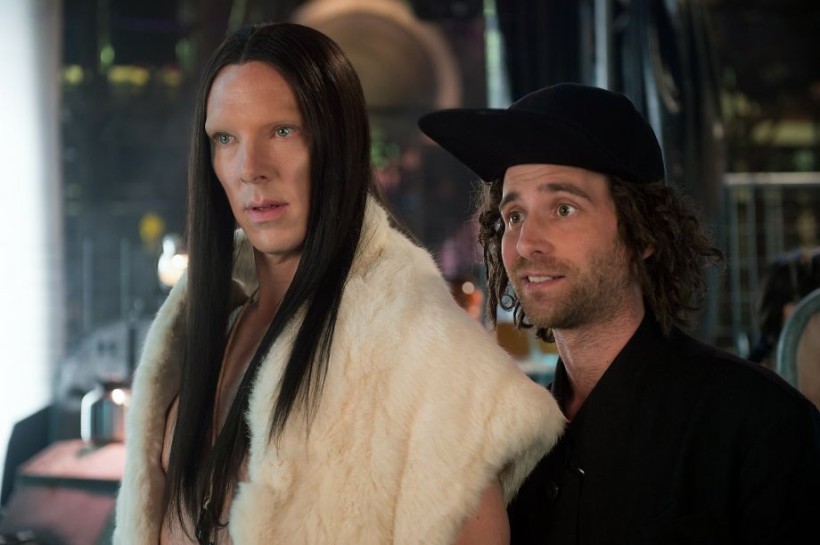 As Zoolander, Stiller's performance happily doesn't skip a beat from the last time we've seen him, and the same can be said for Wilson's Hansel, so fans of the two have nothing to worry about – they're the perfect pairing of dumb and dumberest. But there's an undeniable staleness to the whole affair though. You've seen this joke before, and it already took handfuls of pharmaceutical to truly "get" it the first time around.
And due to trying to go bigger in scope and size than its predecessor, Zoolander no.2 just tries too hard and ends up feeling more like a comedy sketch whose quirkiness may once have been charming but has now dragged on a touch too long. Derek Zoolander is still a lovable wide-eyed moron with the IQ of an old tennis ball, but you can't help but almost feel the same way for still laughing at his doltish utterances.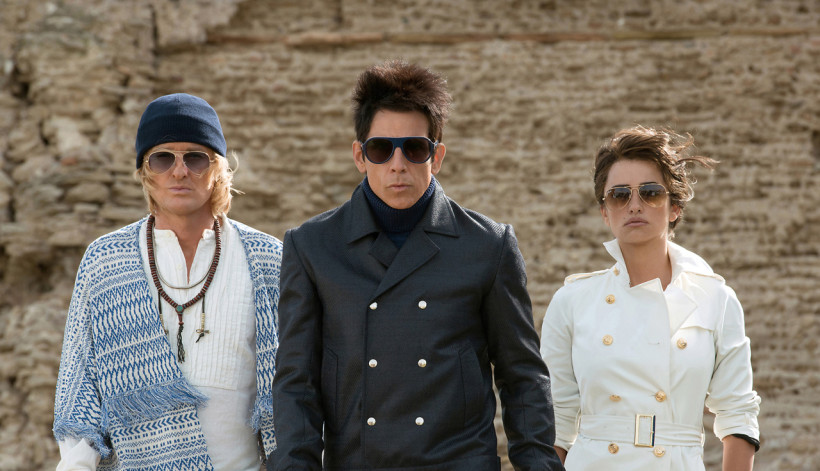 You will laugh though, of that I have no doubt, it's just not anywhere nearly as often or sincerely as Stiller and co may like. The same die-hard fans who rescued the first film from a soft box office reception with their home release cult following will undoubtedly get the most mileage out of this.
Last Updated: February 25, 2016
Zoolander 2

Franchise newcomers or those who didn't actually enjoy the first film though would maybe be better suited to do what Zoolander himself has found so difficult to achieve: Turn left... right past the cinema entrance to go see something else.