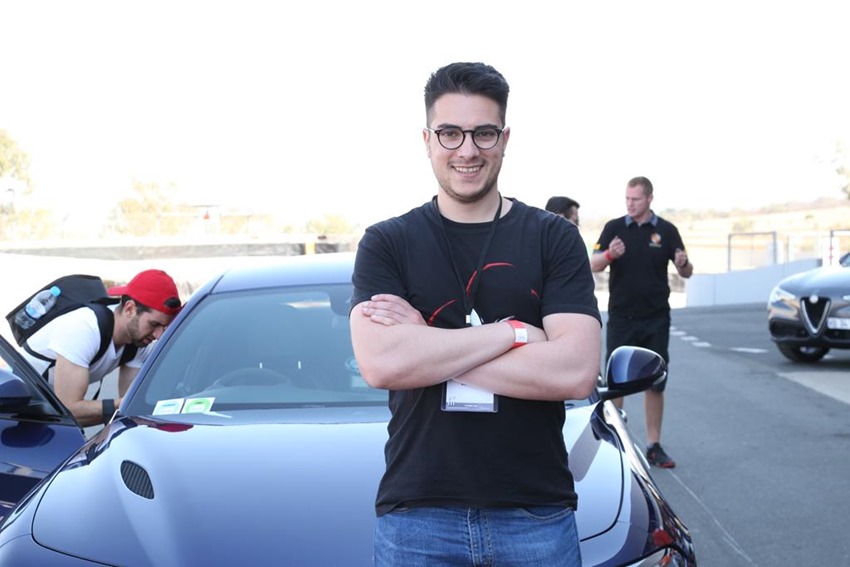 Top Gear's roster of hosts might change, there may be a new fastest car around the track on any given day of the week and the show may change with the times, but there'll always be one constant: The Stig. Some say that his nipples are shaped like the Nurburgring and that his sweat can clean precious metals, but all we know is that Top Gear's resident racing driver is Top Gear at its best: Focused, able to throw a million Rand's worth of car around a corner with reckless abandon and able to say a thousand words without ever opening his mouth.
If he has one that is.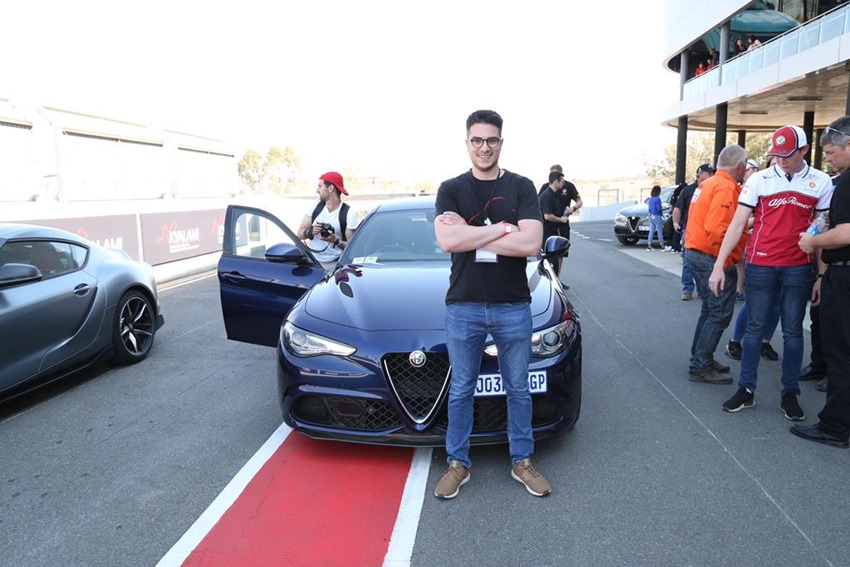 Recently at the Festival of Motoring, Alessandro got to live the dream. A beautiful day, a super Alfa Romeo Giulia and a chance to ride shotgun with the Stig for a few laps around Kyalami. Was it exhilarating? A massive thanks to BBC South Africa for putting a huge smile on Alessandro's face. Although don't just take our word for it, see for yourself below:
After Al was done changing his pants, he even managed to get some time with the Stig, throwing a few questions in his general direction. Here's how that went: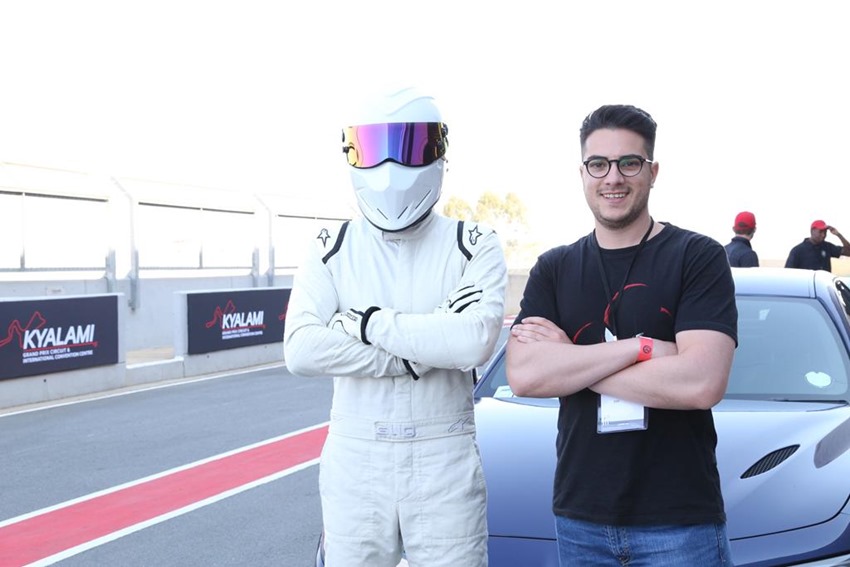 So how are you finding South Africa so far?
Dead silence fills the air, the Stig's gaze locked firmly upon a nearby car instead.
Uh okay. For the Kyalami track, did you need to do any specialised tuning for the car you used?
How many seconds in eternity? Because that's exactly what this interview feels like as the Stig continues to stare at me.
Did you have any advice for Andrew Flintoff and Paddy McGuinness when they joined the latest season of Top Gear?
Finally, a response! Only we're pretty certain that the sound of various gears and servos locking into place should not come from a humanoid organism.
Who do you think is the best father in Dragon Ball Z and why do you think it's Gohan's dad Piccolo?
I'm seeing the Stig's eyes light up for Instant-Kill mode beneath the helmet, signalling that he's clearly a Bleach and Fairy Tail fan.
Jeez, tough audience. What's the best car that you've driven so far this year?
The Stig has now turned his head, clearly distracted by a group of pigeons which are perched on the track and are infinitely more interesting than our terrible questions for him.
If he were real, would you attack Ryu from Street Fighter for beating up a defenceless car in Street Fighter 2?
The Stig is now paging through a magazine of Huisegenoot. I don't dare tell him that he's reading it upside down.
Okay, great chat. Last question: Do you think the BBC's new historical drama series Gentleman Jack could be improved with the addition of a Bugatti La Voiture Noire?
Our interview is over. The Stig has wandered off to a nearby food truck, curious as to what "biltong" is and how much horsepower each stick of beef possesses.
Top Gear returns from Thursday 29 August 2019 at 8PM on BBC Brit (DStv channel 120).
Last Updated: August 26, 2019