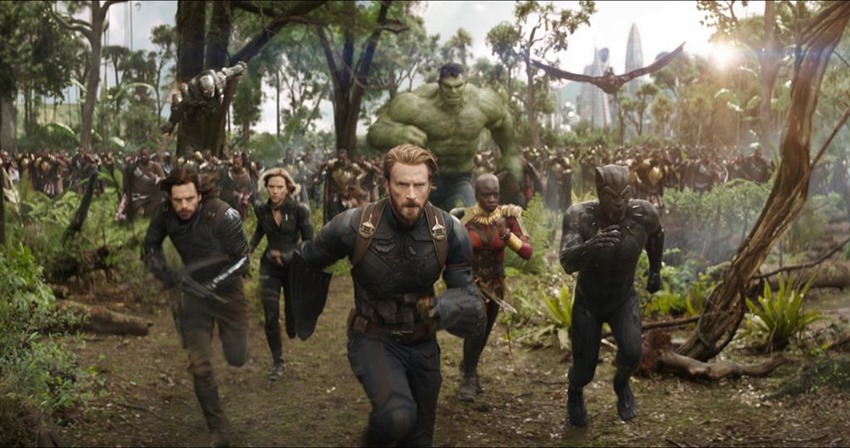 UPDATE: As predicted, the final weekend totals for Avengers: Infinity War actually came in higher than initially estimated. It's domestic tally actually streaked ahead to $258.2 million while its international total was upped to $382.7 million from $250 million and $380 million respectively. That means that globally, Avengers: Infinity War is actually sitting on a combined $640.9 million. Original story follows below.
Avengers: Infinity War is not just the biggest movie Marvel has ever done, but it's one of the biggest movies ever made regarding celeb star power, public appeal and production cost (it's estimated to possibly be the most expensive ever made in the $300-400 million range). And now it has the box office credentials to match as the epic superhero team-up a decade in the making opened domestically with $250 million, beating previous record holder Star Wars: The Force Awakens' $248 million opening to claim the crown as the biggest debut in US box office history. What's more, its global opening weekend tally is currently sitting on a staggering $630 million, giving it the largest opening worldwide in history.
As expected, Infinity War shot straight to the top on debut but even Marvel owners Disney underestimated its appeal as the big but not record-breaking Thursday previews take suggested that Infinity War would debut in the $240 million region domestically. However, after posting the largest Saturday and Sunday respectively in US box office history, Marvel's latest managed to pip Star Wars: The Force Awakens to the post by $2 million. With some of the figures collected thus far being estimates though, don't be surprised if that gap widens a bit when the actual amounts come in later today. Other domestic records that fell to Infinity War include the largest April opening, as well as the fastest film to reach $150 million, $200 million, and $250 million.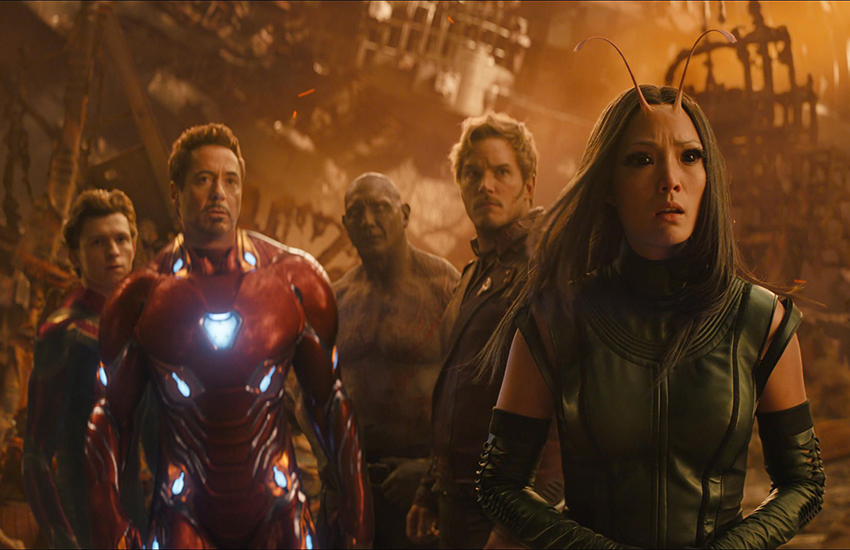 On the international front, Infinity War claimed the top spot in every market it opened in with the UK leading the way with $42.2 million. What's noteworthy about that mention of the UK is that it's not China, as Infinity War is only set to open in the second-biggest movie market on the planet on May 11. Even so, Infinity War brought in a gigantic $380 million internationally over the weekend. Now that's not the record for the biggest international opening, which is currently owned by Fate of the Furious and its $443 million debut last year, but $185 million of that figure came from China. Even without the key Asian market's contribution, Infinity War's international take was enough to push its global tally to an eye-watering $630 million, eclipsing Fate of the Furious' previous record of $541.9 million by a sizable sum. With an "A" Cinemascore from audiences and no real competition until Deadpool 2 hits theatres in three weeks time, the billion-dollar mark is now just a matter of "how quickly?" rather than "if" for Infinity War.
With no other wide releases (or anybody dumb enough to open this weekend) and Infinity War accounting for 84.3% of entire US box office weekend income, everything else had to settle for the proverbial table scraps. A Quiet Place, proving once again its incredible appeal, was the only other film to crack eight figures as it earned $10.6 million after dropping to second place. The Amy Schumer-led I Feel Pretty held onto its third place spot with $8.1 million, which is unfortunately not enough to turn around its commercial woes. Made for $32 million (and you can probably slap at least another $15 million on that for advertising), the comedy has now only made $29 million worldwide. Not remotely near as much a failure but still not making as much money as some expected is Rampage, with Dwayne "The Rock" Johnson's video game monster movie dropping from second to fourth as it earned $7.1 million. Rampage has now owned $334 million worldwide, which with a $120 million price tag is definitely not bad, but Warner Bros will be disappointed that only $77 million of that came from the domestic market.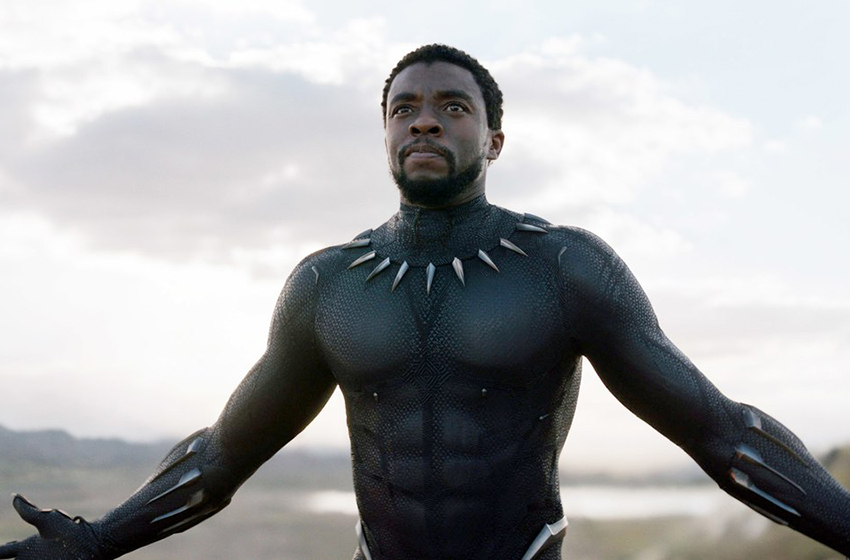 Speaking of disappointments… or more specifically, how not to be one, we find a very interesting development rounding out the top five. While Avengers: Infinity War's arrival pushed everything else down on the charts, Marvel's other massive box office breakout of the year actually climbed up. Black Panther was the only film to ascend as it bettered its position from eighth last weekend to fifth as it boasted the lowest percentage drop on the chart with 11%, adding another $4.3 million to help secure its title as the biggest domestic film of all time. For now, of course, as you just know that Infinity War will be bearing down on that spot fast.
Let's see what the rest of the US box office chart looks like:
| No. | Movie Name | Weekend gross | Percentage change | US Domestic gross | Worldwide gross | Last Week's Position |
| --- | --- | --- | --- | --- | --- | --- |
| 1 | Avengers: Infinity War | $258.2 million | NE | $258.2 million | $640.9 million | NE |
| 2 | A Quiet Place | $10.6 million | -49% | $148.1 million | $235.3 million | 1st |
| 3 | I Feel Pretty | $8.1 million | -49% | $29.5 million | $29.5 million | 3rd |
| 4 | Rampage | $7.1 million | -64% | $77.9 million | $334.6 million | 2nd |
| 5 | Black Panther | $4.3 million | -11% | $688 million | $1.331 billion | 8th |
| 6 | Super Troopers 2 | $3.6 million | -76% | $22 million | $22 million | 4th |
| 7 | Truth or Dare | $3.2 million | -58% | $35.3 million | $47.8 million | 5th |
| 8 | Blockers | $2.9 million | -56% | $53.2 million | $75.3 million | 7th |
| 9 | Ready Player One | $2.4 million | -67% | $130.6 million | $545.1 million | 6th |
| 10 | Traffik | $1.6 million | -58% | $6.7 million | $6.7 million | 9th |
NE = New Entry
Last Updated: May 1, 2018