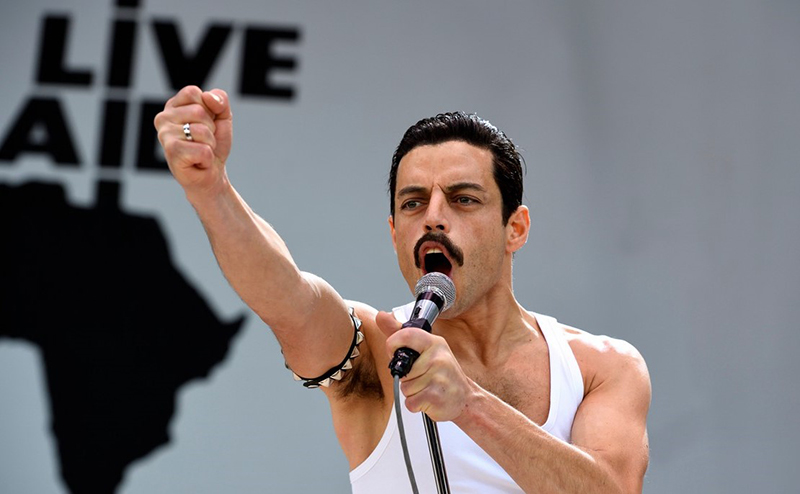 Looks like there was a kind of magic happening at the box office this weekend past as Queen biopic Bohemian Rhapsody rocked its way to the top spot across the world with a flashy $141 million global debut. $50 million of that came from the US alone, where the Bryan Singer-directed drama about the iconic rock band was definitely not under pressure as it exceeded expectations. While the film has received an overall so-so reception from critics (though everybody points out that star Rami Malek's turn as rock legend Freddie Mercury is Oscar-worthy stuff), audiences were a lot more welcoming with an "A" Cinemascore, meaning there's probably no stopping Bohemian Rhapsody now.
Unfortunately, with Bohemian Rhapsody taking all the glory, it was a case of "another one bites the dust" for fellow newcomer The Nutcracker and the Four Realms. The live-action Disney film fell well short of the studio's expectations with only a $20 million domestic opening and with international markets only offering another $38.5 million, things are not looking great. This is especially dismal due to the film's absolutely terrible reviews and word of mouth, which means the film's hopes of at least breaking even with its large $130 million production budget (and you can probably add in at least another $60 million for advertising) is pretty slim right now.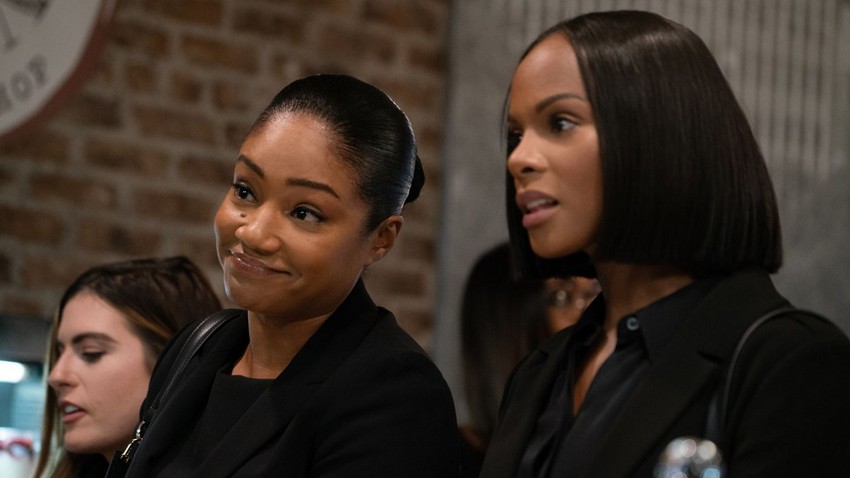 Rounding out the top 3 is the Tyler Perry written/produced R-rated comedy Nobody's Fool, which opened right as expected with $14 million. Following the newcomers, we find A Star Is Born putting on a very impressive performance as it dropped just 21% in its 5th week on the charts for an $11.1 holdover. Bringing up the upper half of the charts was Halloween, which dropped from the top spot it occupied for the last two weeks with an $11 million take.
Skipping to outside the top 10, we have a couple of limited release highlights. Down in 22nd place, the Joel Edgerton-directed Boy Erased (which co-stars South African-born Troye Sivan of Spud fame) posted the biggest per-theatre average by a huge margin as it earned $220 000 from just a 5-cinema debut. Similarly, the Rosamund Pike-led critically-acclaimed A Private War posted the 2nd biggest PTA on the charts as it opened in 30th place with $72 000 from just 4 cinemas. Impressive.
Let's see what the rest of the US box office chart looks like:
| No. | Movie Name | Weekend gross | Percentage change | US Domestic gross | Worldwide gross | Last Week's Position |
| --- | --- | --- | --- | --- | --- | --- |
| 1 | Bohemian Rhapsody | $50 million | NE | $50 million | $141 million | NE |
| 2 | The Nutcracker and the Four Realms | $20 million | NE | $20 million | $58.5 million | NE |
| 3 | Nobody's Fool | $14 million | NE | $14 million | $14.2 million | NE |
| 4 | A Star is Born | $11.1 million | -21% | $165.6 million | $293.9 million | 2nd |
| 5 | Halloween | $11 million | -64% | $150.4 million | $229.6 million | 5th |
| 6 | Venom | $7.8 million | -26% | $198.6 million | $541.5 million | 3rd |
| 7 | Smallfoot | $3.8 million | -20% | $77.4 million | $192.6 million | 8th |
| 8 | Goosebumps 2: Haunted Halloween | $3.7 million | -49% | $43.8 million | $82.4 million | 4th |
| 9 | Hunter Killer | $3.5 million | -47% | $12.9 million | $12.9 million | 5th |
| 10 | The Hate U Give | $3.4 million | -33% | $23.4 million | $25.5 million | 6th |
Last Updated: November 5, 2018