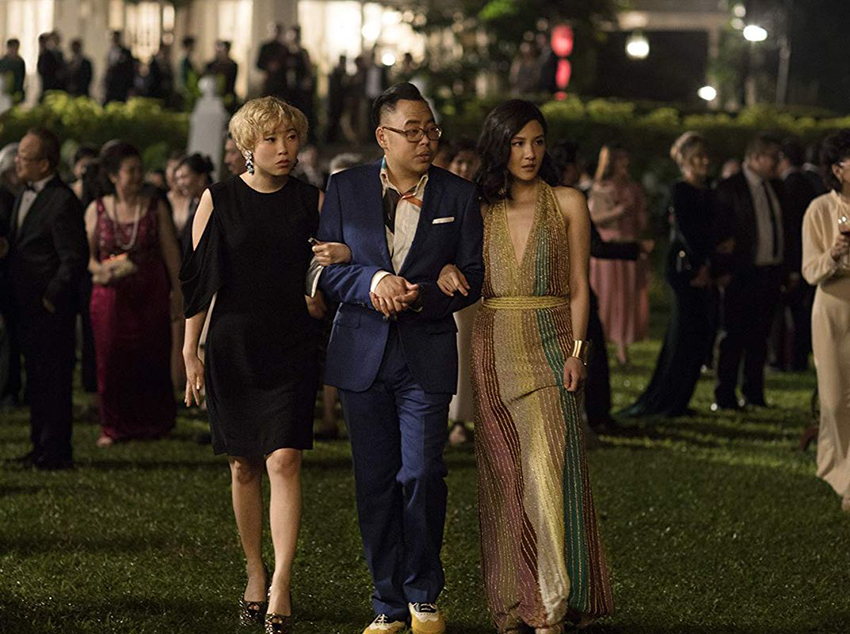 Going into the weekend, Crazy Rich Asians had a lot riding on it. Director Jon M. Chu's ensemble rom-com is the first Asian-led production from a major Hollywood studio since The Joy Luck Club way back in 1993, so it was already a historic event. However, cultural significance is not what drives Tinsel Town – money talks there. And Crazy Rich Asians did a whole lot of shouting!
Exceeding expectations, buoyed by a strong critical reception and very positive word of mouth, Crazy Rich Asians opened to a three-day weekend total of $25.2 million to top the US box office. I specifically mention the three-day weekend, as the film actually opened a few days earlier than normal giving it $34 million five-day opening. Crazy Rich Asians is still to open in most international markets, but with a reported $30 million production budget, it's safe to say that it's definitely going to be a hit.
This means that last week's no.1 The Meg moves down to second place. Warner Bros. won't be too concerned about that as they're also the studio behind Crazy Rich Asians. Not to mention the fact that the "Jason Statham vs a giant shark" thriller is still chomping down on box tickets everywhere. In the US, the film earned a strong $21.1 million in its second week while it added another $67 million from international markets. This puts The Meg at a jaw(s)-dropping $315 million after just 10 days, with China being the biggest contributor with $117.2 million.
In third and fourth place respectively we find the two other newcomers on the charts in Mile 22 and Alpha. Mile 22, the fourth and latest collaboration between Mark Wahlberg and director Peter Berg, was being positioned as the start of a franchise, however both critics and audiences were lukewarm at best on their reception of it as the action thriller could only open to $13.6 million. With a reported $35 million production budget (excluding advertising costs), the film's international release over the next few months will be critical for its fortunes.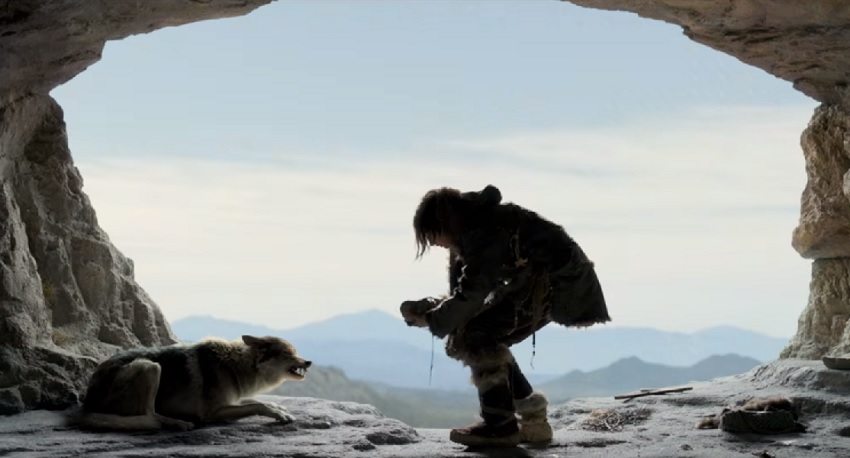 As for Alpha, despite looking very much like it would be a sloppy mess, the long-delayed adventure film about a boy and his prehistoric dog (well, wolf) has been getting surprisingly solid reviews. Sony still set their expectations for the film's box office debut relatively tame though, and they were spot on as Alpha opened to $10.5 million. That's only about a fifth of its production budget, which means a steep climb is needed when it hits major international markets as from next week.
Rounding out the top 5, we have erstwhile box office champ Mission: Impossible – Fallout which is actually tied with Alpha as far as weekly box office income goes with $10.5 million (the latter boasts a slightly better per-theatre average though). Fallout faces none of Alpha's problems through having earned well consistently since debuting a month ago. It kept that up as it also added another $20.5 million from international markets, pushing its global total to over half a billion dollars now.
Let's see what the rest of the US box office chart looks like:
| No. | Movie Name | Weekend gross | Percentage change | US Domestic gross | Worldwide gross | Last Week's Position |
| --- | --- | --- | --- | --- | --- | --- |
| 1 | Crazy Rich Asians | $25.2 million | NE | $34 million | $34.7 million | NE |
| 2 | The Meg | $21.5 million | -53% | $83.7 million | $314.1 million | 1st |
| 3 | Mile 22 | $13.6 million | NE | $13.6 million | $14.1 million | NE |
| 4 | Alpha | $10.5 million | NE | $10.5 million | $10.5 million | NE |
| 5 | Mission: Impossible – Fallout | $10.5 million | 45% | $180.7 million | $501.4 million | 2nd |
| 6 | Christopher Robin | $8.8 million | -31% | $66.8 million | $89.6 million | 3rd |
| 7 | BlacKkKlansman | $7 million | -35% | $23 million | $24.9 million | 5th |
| 8 | Slender man | $4.9 million | -56% | $20.7 million | $21.1 million | 4th |
| 9 | Hotel Transylvania 3: Summer Vacation | $3.6 million | -29% | $153.8 million | $425.9 million | 9th |
| 10 | Mamma Mia! Here We Go Again | $3.3  million | -42% | $111.2 million | $319 million | 7th |
Last Updated: August 20, 2018