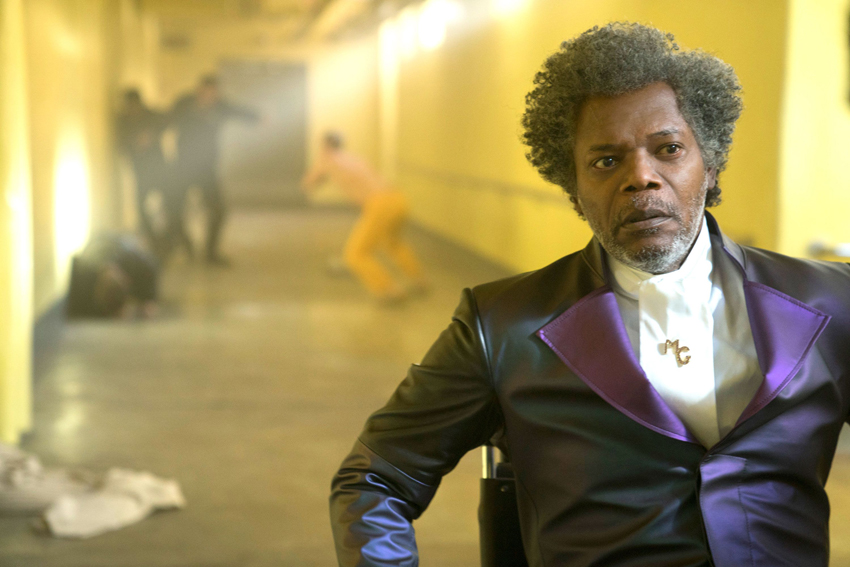 As expected Glass held onto the top spot for the second weekend in a row with a $19 million take in the US pushing its domestic total to $89.1 million. With another $23.6 million from international markets, it means M. Night Shyamalan's film has earned $162.7 million globally. The film may not have performed as expected critically, but with just a $20 million production budget (which Shyamalan paid out of his own pocket) its return on investment is solid.
The Upside, the English-language remake of celebrated French dramedy The Intouchables, continued to exceed expectations with the lowest drop on the charts as it claimed 2nd place with $12.2 million. Rounding out the top 3, erstwhile box office king Aquaman was still hanging strong with another $7.3 million earned domestically. This has helped the superhero blockbuster to a $1.09 billion global sum which means it officially beats The Dark Knight Rises to become the biggest DC Comics adaptation ever.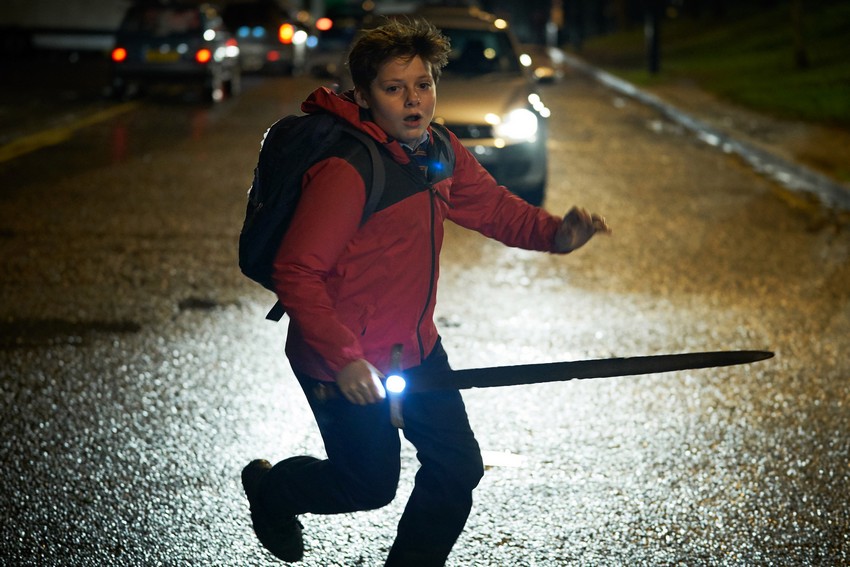 Meanwhile, this weekend past was the long-awaited return to feature filmmaking for a once-rising superstar… and it didn't go quite as triumphantly as some had hoped. Joe Cornish's The Kid Who Would Be King, the British filmmaker's first film since his stunning 2011 breakout Attack the Block, was one of two newcomers to the charts, both of which struggled to make any major impact. Despite strong reviews The Kid Who Would Be King could only manage 4th place as it got narrowly beat out by Aquaman with a $7.25 debut.
At least it performed way better than Serenity, the other newcomer on the charts. The Matthew McConaughey/Anne Hathaway-fronted film could only squeak into 8th place with $4.8 million. I have a feeling though that this film may just perform better than expected next weekend as audiences turn up to see for themselves if the movie's absolutely batshit crazy plot twist finale (yes, huge SPOILER WARNING on that link, but you have to read this) is actually as ludicrous as has been reported. I know for a fact that all of us in the office now can't wait to see it just out of freakish curiosity.
Outside of the newcomers, the only noteworthy happenings on the charts saw Green Book get a huge bump up in cinema locations on the back of its Oscar nominations. The same happened for The Favourite, Bohemian Rhapsody, A Star is Born, Stan & Ollie, and Cold War but they were already outside of the top 10.
Let's see what the rest of the US box office chart looks like:
| No. | Movie Name | Weekend gross | Percentage change | US Domestic gross | Worldwide gross | Last Week's Position |
| --- | --- | --- | --- | --- | --- | --- |
| 1 | Glass | $19 million | -52% | $73.5 million | $162.6 million | 1st |
| 2 | The Upside | $12.2 million | -18% | $63million | $69.2 million | 2nd |
| 3 | Aquaman | $7.3 million | -27% | $316.5 million | $1.09 billion | 3rd |
| 4 | The Kid Who Would Be King | $7.2 million | NE | $7.2 million | $10.4 million | NE |
| 5 | Spider-Man: Into the Spider-Verse | $6.1 million | -18% | $169 million | $338.1 million | 5th |
| 6 | Green Book | $5.4 million | +150% | $49 million | $59.3 million | 14th |
| 7 | A Dog's Way Home | $5.2 million | -27% | $30.8 million | $41.3 million | 6th |
| 8 | Serenity | $4.8 million | NE | $4.8 million | $4.8 million | NE |
| 9 | Escape Room | $4.2 million | -23% | $47.9 million | $76.4 million | 7th |
| 10 | Dragon Ball Super: Broly | $3.6 million | -63% | $28.9 million | $98.8 million | 4th |
NE = New Entry
Last Updated: January 28, 2019