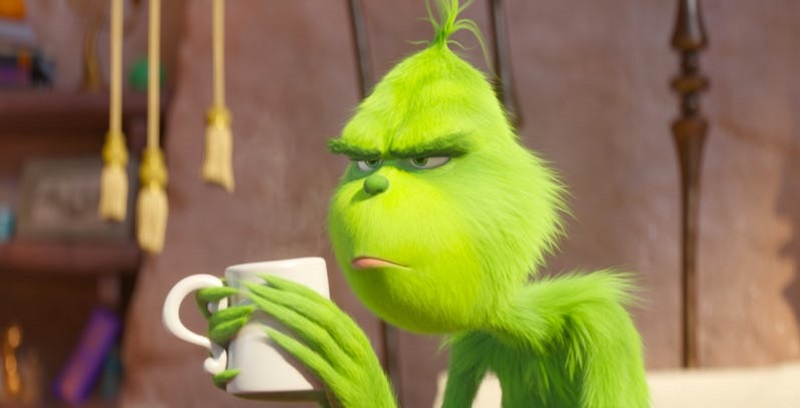 As has been widely documented, Mr. Grinch is a mean one. He's also a very lucrative one. Dr. Seuss' beloved green Christmas-hating scoundrel has been entertaining audiences for years and his latest cinematic incarnation is drawing them in once again. Animation studio Illumination's The Grinch – which sees Benedict Cumberbatch voicing the verdant villain – opened in cinemas this weekend past and stole a very impressive $66 million from US audiences. That's the third largest opening for an animated movie in November, bested only by Frozen ($67.3 million) and The Incredibles ($70.4 million). Add to that another $12.7 million from overseas, and it's already breaking even with its $75 million budget.
Mr Grinch wasn't the only one smiling though as Queen biopic Bohemian Rhapsody exceeded expectations with a $30.8 million second-week holdover as it dropped from 1st to 2nd place and managed to pass the $100 million mark. That's where the good news ends on the domestic front though. Despite how damn awesome it is, Overlord just didn't catch on with US audiences as it opened in 3rd place with just $10.1 million. With just another $9.2 million coming from international markets, the WWII horror is not sticking the D-day landing.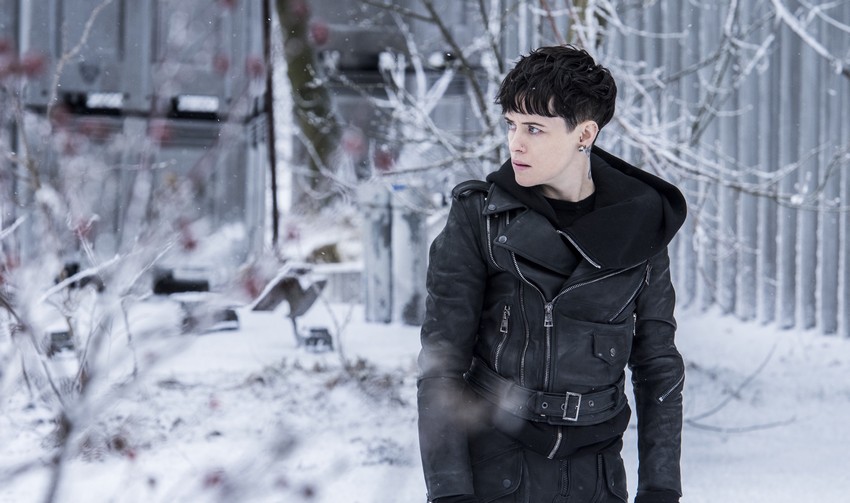 In 4th place, we find last week's no.2 in The Nutcracker and the Four Realms which dropped an expected 53% with a $9.5 million haul domestically and $13.5 million from overseas. Rounding out the top five we find the other newcomer of the weekend in The Girl in the Spider's Web, which, much like the movie itself, had a rather lacklustre showing. This soft reboot/sequel to the American version of The Girl with the Dragon Tattoo stumbled hard as it could only manage $8 million from the US, and an extra $6.2 million from international release. With such a meagre opening, it looks like Hollywood will probably be pulling the plug on hacker Lisbeth Salander and her franchise.
If you noticed a trend of many of the movies not exactly earning big internationally, that's probably because all that foreign money got gobbled up in the toothy maw of Venom. Six weeks after it debuted in the top spot in the US, Sony's comic book antihero blockbuster finally opened in China and promptly chewed the face off all expectations as it pulled in a whopping $111 million from the key Asian market. This is Sony's largest opening ever in China and the third largest ever for a comic book release behind Avengers: Age of Ultron ($155.7 million) and Avengers: Infinity War ($191 million).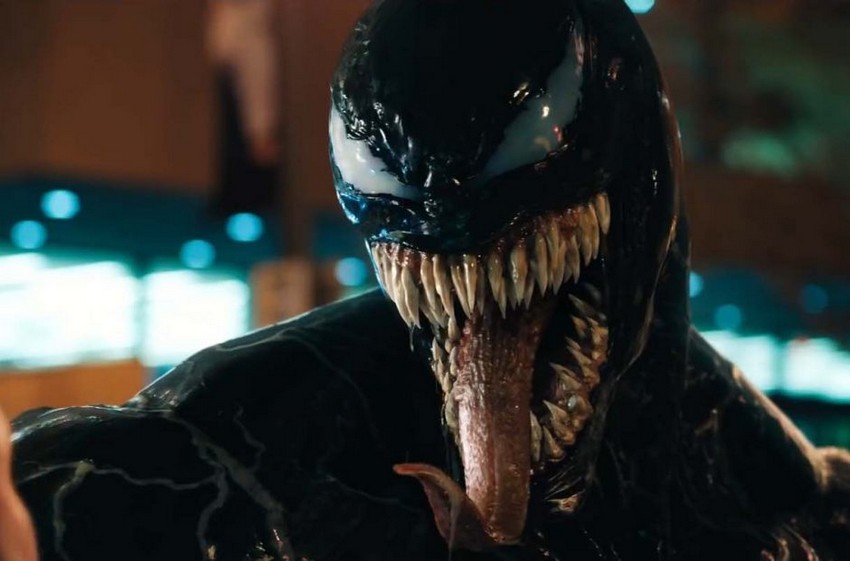 With this massive bump, Venom's global total has now jumped up to $673.5 million from just a $100 million price tag. There's a side to this success that may not sit well with some comic book fans though. It's been reported that before the release of Venom, Sony had been considering making a deal with Marvel Studios to sell back all their Marvel Comics film rights, so that Marvel would have full control of the Spider-Man universe of characters. However, with Venom bringing in mountains of cash, Sony will now push full steam ahead on fleshing out their Spider-Man-less Spider-Man spinoff universe, with Morbius the Living Vampire (starring Jared Leto) the next production on the cards. Based on their past track record though, the moment any of these movies even fail slightly, Sony will probably just scrap all their plans and try something else.
Let's see what the rest of the US box office chart looks like:
| No. | Movie Name | Weekend gross | Percentage change | US Domestic gross | Worldwide gross | Last Week's Position |
| --- | --- | --- | --- | --- | --- | --- |
| 1 | The Grinch | $66 million | NE | $66 million | $78.7 million | NE |
| 2 | Bohemian Rhapsody | $30 million | -39% | $100 million | $285.2 million | 1st |
| 3 | Overlord | $10.1 million | NE | $10.1 million | $19.3 million | NE |
| 4 | The Nutcracker and the Four Realms | $9.5 million | -53% | $35.2 million | $96.6 million | 2nd |
| 5 | The Girl in the Spider's Web | $8 million | NE | $8 million | $16.3 million | NE |
| 6 | A Star is Born | $8 million | -27% | $178 million | $322.8 million | 4th |
| 7 | Nobody's Fool | $6.5 million | -52% | $24.2 million | $24.5 million | 3rd |
| 8 | Venom | $4.8 million | -38% | $206.2 million | $673.5 million | 6th |
| 9 | Halloween | $3.8 million | -64% | $156.8 million | $245.5 million | 5th |
| 10 | The Hate U Give | $2 million | -38% | $26.7 million | $28.8 million | 10th |
Last Updated: November 12, 2018