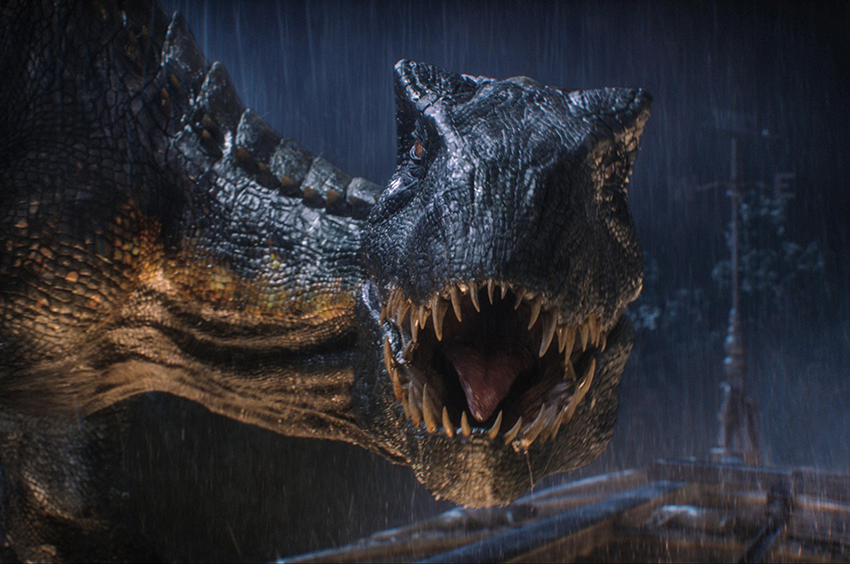 Usually, when it comes to blockbusters, the US leads the way with release dates, but occasionally ol' Trumpville lags behind the rest of the world. This was the case for Jurassic World: Fallen Kingdom which only opened in the domestic market this weekend past, two weeks after the rest of the world. The dino-mite sequel rapidly made up for lost time though as it debuted to a thunderous $150 million in the no.1 spot. This was about 28% off the pace of 2015's record-breaking $208.8 million domestic opening for predecessor Jurassic World, but that was sort of expected as the first film's success was driven by it being the big return of the franchise to cinemas.
Fallen Kingdom also released in a small handful of other international markets, alongside the ones it opened in a few weeks back, and notched up a $106.7 million take over the weekend. Combined with its domestic earnings, this puts the sequel at $711.5 million globally after just 17 days. That already makes Fallen Kingdom the third largest global release of 2018 and makes it almost a certainty to become the latest member of the Billion Dollar Club.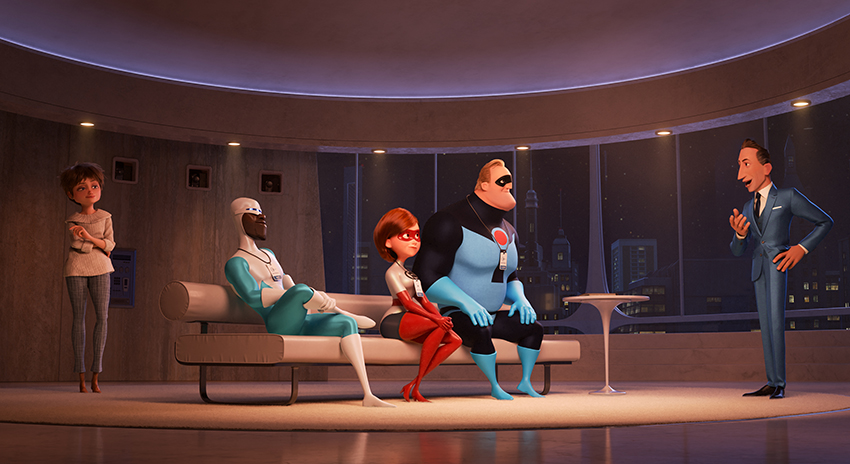 What makes this achievement so much more impressive is that Fallen Kingdom did it while competing against Incredibles 2. Following on from its multi-record-breaking debut last week, the long-awaited Disney-Pixar sequel kept on adding its name to the history books this weekend past as it earned an additional $81 million in the US. That puts its domestic total at $350 million, making it the 10th largest animated film of all time in the US, and Pixar's 4th largest film ever in the US. And all after just 10 days. Internationally it added another $56.8 million, with a $21.2 million debut in China – the biggest for any Pixar film ever – leading the way as the sequel now sits on $485.1 million worldwide.
In 3rd place, we find ensemble heist film Ocean's 8, which added another $11.6 million domestically. That may not seem like much, but it was enough to push the film past that important $100 million landmark. R-rated ensemble comedy Tag also reached a milestone of sorts as its 4th place worthy take of $8.2 million helped it to $30 million domestically, nudging past its $28 million price tag. Meanwhile, Deadpool 2, in its 6th week on the charts, hit two landmarks of its own as it crossed $300 million domestically and $700 million globally.
Outside of the top 5, there really isn't that much to talk about except for the Mister Rogers documentary Won't You Be My Neighbor? upping its cinema count by over 250 venues and subsequently finding itself at the very tail end of the top 10. What is worth mentioning though, is that with the likes of Fallen Kingdom and Incredibles 2 leading from the front, June 2018 is currently the biggest domestic box office ever for the month's history. June 2015, which was led by Jurrasic World, had been the previous title holder, but this month has already exceeded it by close to $40 million and counting.
Let's see what the rest of the US box office chart looks like:
| No. | Movie Name | Weekend gross | Percentage change | US Domestic gross | Worldwide gross | Last Week's Position |
| --- | --- | --- | --- | --- | --- | --- |
| 1 | Jurassic World: Fallen Kingdom | $150 million | NE | $150 million | $711.5 million | NE |
| 2 | Incredibles 2 | $80.9 million | -55% | $350.3 million | $485 million | 1st |
| 3 | Ocean's 8 | $11.6 million | -38% | $100.3 million | $170.9 million | 2nd |
| 4 | Tag | $8.2 million | -45% | $30.3 million | $31.8 million | 3rd |
| 5 | Deadpool 2 | $5.2 million | -39% | $304.1million | $707.1 million | 5th |
| 6 | Solo: A Star Wars Story | $4 million | -59% | $202.1 million | $353.4 million | 4th |
| 7 | Hereditary | $3.8 million | -44% | $35 million | $48.2 million | 7th |
| 8 | Superfly | $3.3 million | -51% | $15.2 million | $15.2 million | 6th |
| 9 | Avengers: Infinity War | $2.4 million | -54% | $669.4 million | $2.030 billion | 6th |
| 10 | Won't You Be My Neighbour? | $1.8 million | +87% | $4.1 million | $4.1 million | 15th |
Last Updated: June 25, 2018