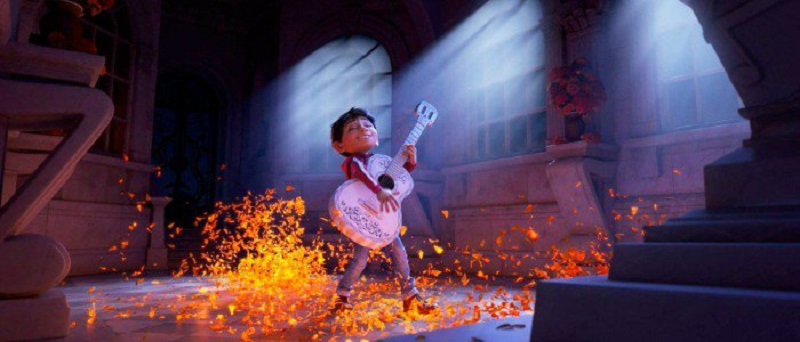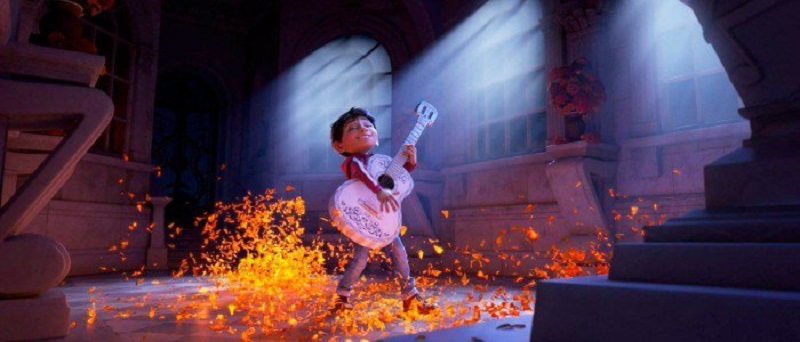 Pro tip: If you ever want to take down a group of superheroes comprised of the world's greatest detective, a warrior demi-goddess, the fastest man alive, king of the seas, and a human supercomputer with guns, don't bother with a giant godlike Apokalyptian conqueror with a flaming axe. No, it seems that all you need is a young Mexican boy with a guitar.
It was Thanksgiving weekend in the US the last few days, which has traditionally been a time that saw the box office dominated by Disney. Well, 2017 is no different, as Disney/Pixar's Coco opened atop the US box office with $49 million. That's actually a rather ho-hum figure for a Pixar debut, but that's only because we're looking at traditional weekend totals. With it being Thanksgiving, Coco and other movies got a two-day headstart opening on Wednesday already, and that gives the film a huge $71 million debut, the fourth highest five-day Thanksgiving weekend opening in the US behind Toy Story 2 ($80 million), Moana ($82 million) and Frozen ($93 million) – all Disney animated releases. In fact, this means that Disney is now responsible for nine of the top ten biggest Thanksgiving weekend openers ever, with 2008's Four Christmases being the only non-House of Mouse effort in 9th place.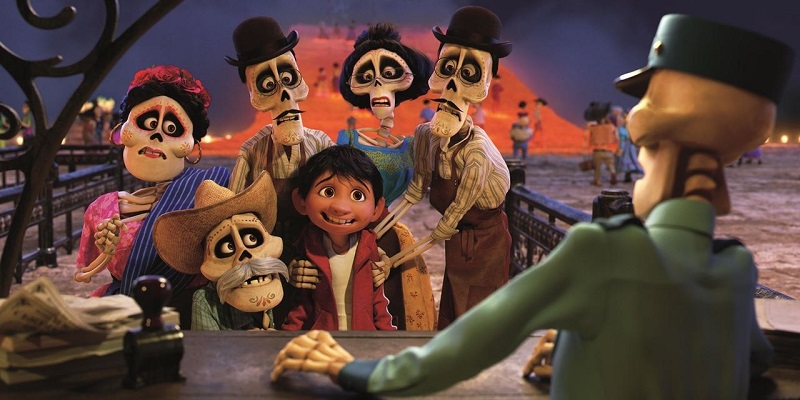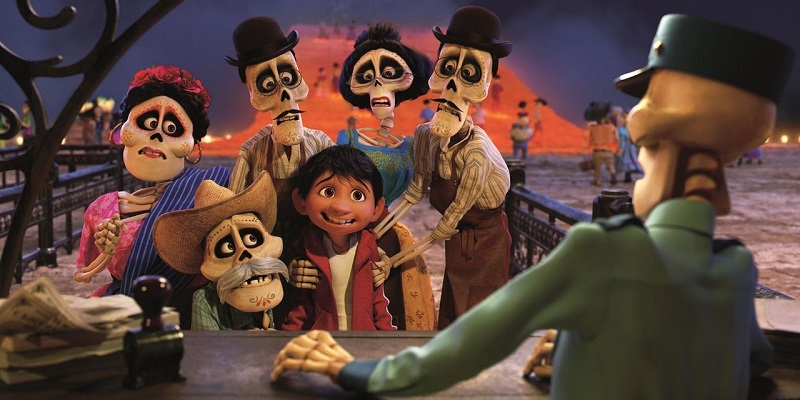 As for Coco, it's already set some records of its own even before this weekend. The film – which deals with the Mexican Day of the Dead – opened in Mexico at the end of October already and in just 19 days earned went on to earn $43.1 million, beating Marvel's The Avengers (technically, also a Disney movie) to become the biggest movie in the country's history. Other international markets have also been very receptive, with China's $18 million helping it to a healthy $82 million international tally.
With Coco's success, it means that Justice League was forced to second place on the US charts with a $40 million three-day tally in its second weekend. That's a 56% drop which is actually pretty average for a comic book blockbuster and not as bad as some had been expecting, especially since Batman v Superman had experienced a monstrous 69% drop in its sophomore weekend. Expand the weekend to five days, and the critically divisive DC Comics superhero movie's commercial fortunes look better with an income just a hair short of $60 million.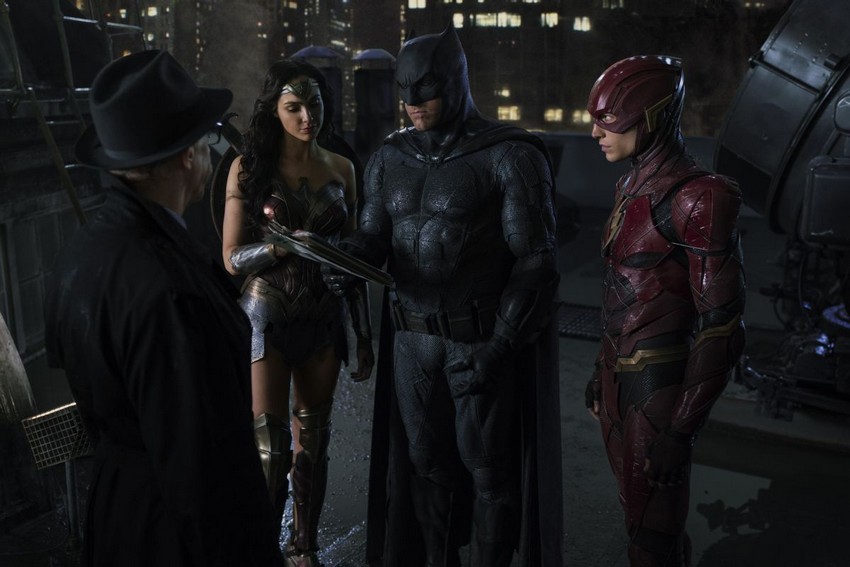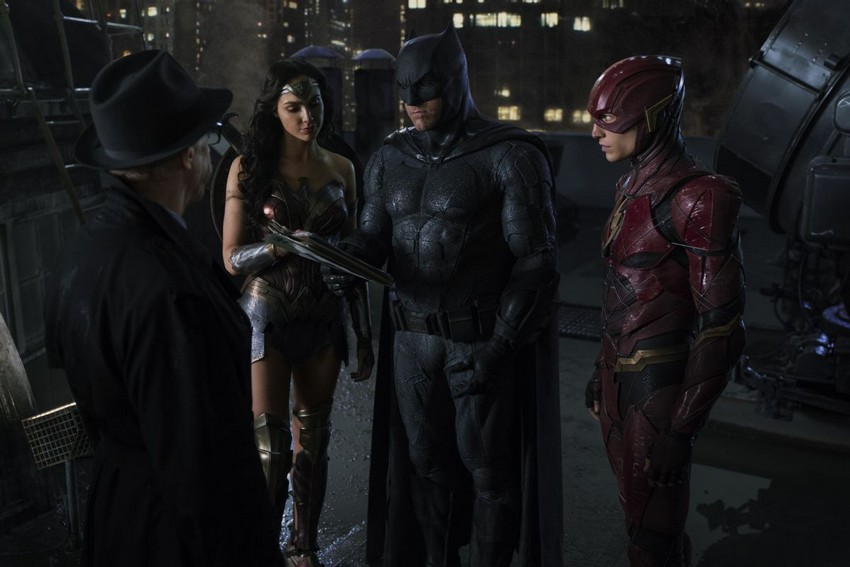 However, even with that bit of good news, the film's domestic total is still only sitting on $171 million after 10 days. Every other DC Comics movie had already crossed way over the $200 million mark domestically by the same point. Heck, BvS and Wonder Woman did it in just over 4 days. So no, Justice League is most definitely not the big domestic box office success that Warner Bros. was looking for. It has some glimmer of hope as a healthy $76 million from international markets has helped to push its global total to $481 million, but it now really does seem rather unlikely that it will meet WB's hopes of becoming the first DCEU film to cross the $1 billion mark.
While there are technically no other newcomers in the top 10 this week, everything else was actually notable for something. While Wonder, Thor: Ragnarok, Daddy's Home 2, Murder on the Orient Express, The Star and A Bad Mom's Christmas merely all moved down one slot with the insertion of Coco at the top, the way they moved down warrants a mention as they all experienced extremely low income drops from last week despite exiting theatres by the hundreds. Daddy's Home 2 and Murder on the Orient Express's percentages were actually in the single digits while The Star's meagre 29% drop is the "biggest" of the lot. Clearly Americans like going to the movies on Thanksgiving.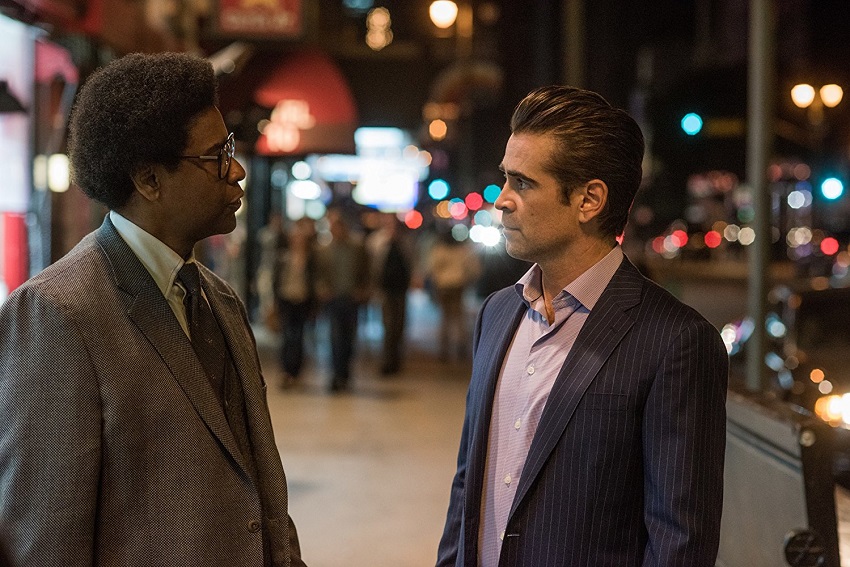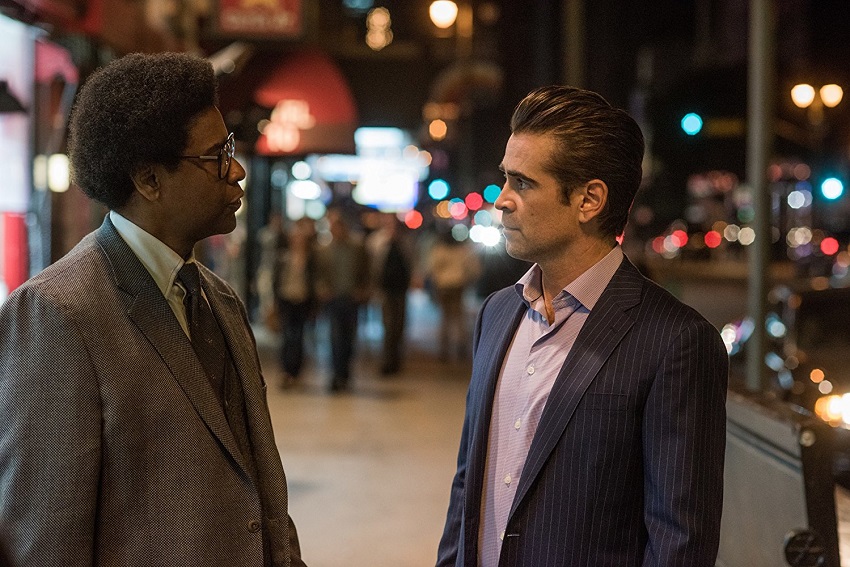 When it comes to percentages though, none are more attention-grabbing than Roman J. Israel, Esq. The Dan "Nightcrawler" Gilroy directed drama starring Denzel Washington technically debuted last week already, but it was only in 4 cinemas in the US. This week that figure grew exponentially to 1669 cinemas, which meant Roman J. Israel, Esq. jumped from 37th place to 4th with a whopping 7182% increase in income! Also experiencing another wide expansion was Three Billboards Outside Ebbing, Missouri, which added 561 venues to give it just shy of a 300% bump in proceeds.
Let's see what the rest of the US box office chart looks like:
| No. | Movie Name | Weekend gross | Percentage change | US Domestic gross | Worldwide gross | Last Week's Position |
| --- | --- | --- | --- | --- | --- | --- |
| 1 | Coco | $49 million | NA | $71.1 million | $153.3 million | NE |
| 2 | Justice League | $40.7 million | -59% | $172.5 million | $481.3 million | 1st |
| 3 | Wonder | $22.3 million | -19% | $69.4 million | $70.3 million | 2nd |
| 4 | Thor: Ragnarok | $16.7 million | -22%% | $277.4 million | $790 million | 3rd |
| 5 | Daddy's Home 2 | $13.2 million | -8% | $72.6 million | $87.6 million | 4th |
| 6 | Murder on the Orient Express | $13 million | -5% | $74.2 million | $196.8 million | 5th |
| 7 | The Star | $6.8 million | -29% | $22 million | $22 million | 6th |
| 8 | A Bad Moms Christmas | $5 million | -28% | $59.7 million | $92.8 million | 7th |
| 9 | Roman J. Israel Esq. | $4.5 million | +7182% | $6.2 million | $6.2 million | 37th |
| 10 | Three Billboards Outside Ebbing Missouri | $4.4 million | +299% | $7.6 million | $7.6 million | 10th |
Last Updated: November 27, 2017