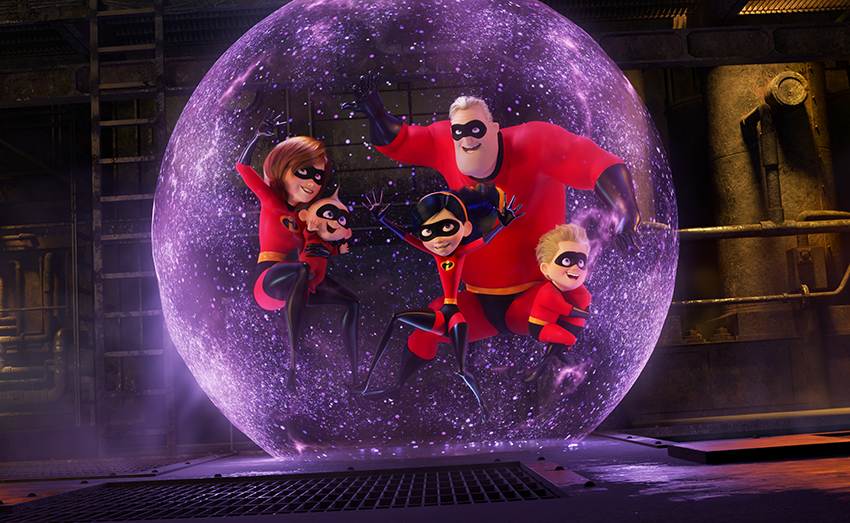 It may have taken 14 years to get here, but Incredibles 2 is not wasting any time in blowing away its celebrated predecessor as the long-awaited Disney-Pixar sequel boasted a record-breaking $180 million opening weekend as it opened at no.1 in the US. The Brad Bird-written/directed animated film got its domestic box office campaign off to a super start very early as it set new US records for the biggest Thursday preview for an animated film ($18.5 million) and the biggest opening day for an animated film ($71.5 million).
Its $180 million three-day weekend domestic haul also gives it the second-largest June opening ever, and beats out Beauty and the Beast's $174 million to claim the biggest PG-rated opening ever. Overall, it is also the eighth largest domestic opening of all time, with Disney now laying claim to nine out of ten titles on that list (two of whom, Avengers: Infinity War and Black Panther, also came in this year). Many of Incredibles 2's domestic animated feature film records were claimed from 2016's Finding Dory, and at this point, it seems likely that it will eventually overtake Finding Dory's $486.2 million to become the biggest animated film in US history.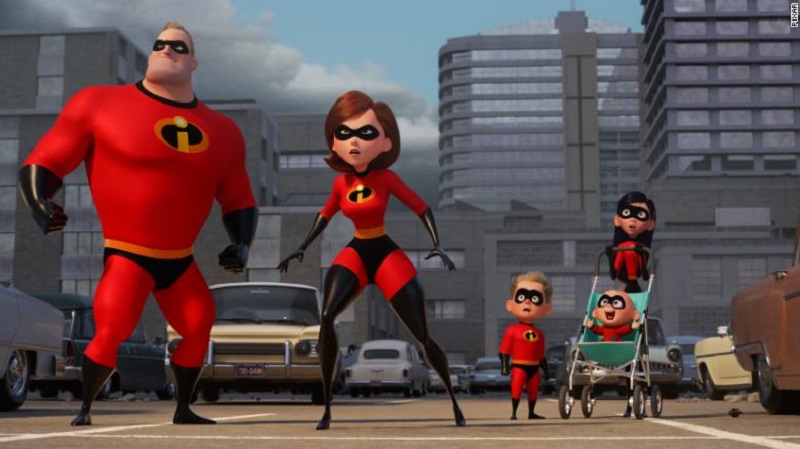 Internationally, Incredibles is yet to open in 74% of overseas markets including several big ones like China, UK, and Japan, but that didn't stop it from bringing in another $51.5 million, the biggest Pixar international opening ever. With a global total now already sitting on $231.5 million, Incredibles 2 is yet another smash hit for Pixar.
In 2nd place on the charts, we find last week's champion, Ocean's 8. The ensemble crime caper added just over $19 million domestically and internationally respectively in its second week. Globally, the film is sitting on $116.3 million in total, which is still a long way off from franchise highpoint Ocean's Eleven's $450.7 million, but it is certainly off to a decent start of recouping its $70 million production budget.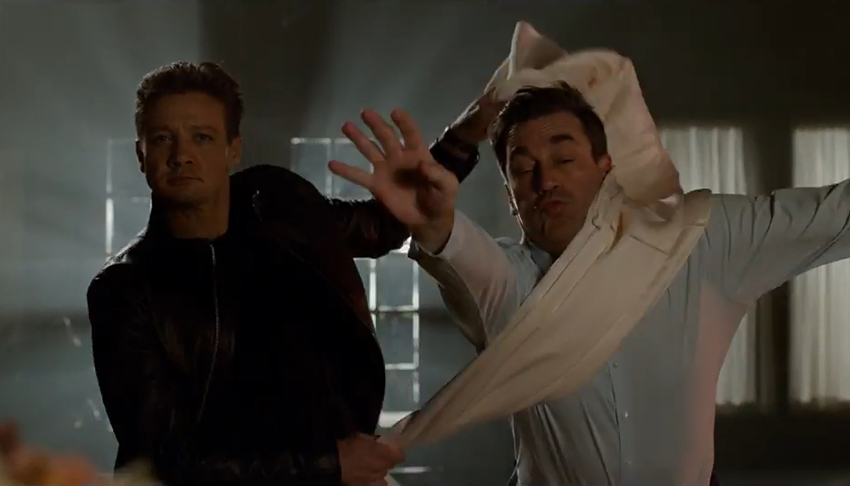 Tag, the other ensemble effort on the charts, debuted in 3rd place with $14.6 million. It's not the worst effort by far as it came in just a fraction above industry expectations. The R-rated comedy – which features quite the star-studded cast in Jeremy Renner, Ed Helms, Jon Hamm, Rashida Jones, Jake Johnson, and more – actually opened very strong with Thursday previews, looking like it would finish much bigger than it did, but it just ran out of steam over the course of the weekend.
With the new entries in the top three, last weekend's respective 2nd, 3rd, and 4th – Solo: A Star Wars Story, Deadpool 2, and Hereditary – all just got pushed down a couple spots accordingly. That means that way down in 7th we find the other newcomer on the top 10 charts in Superfly, which was looking anything but. The action film fell short of studio expectations as it brought in just $8.6 million over the weekend.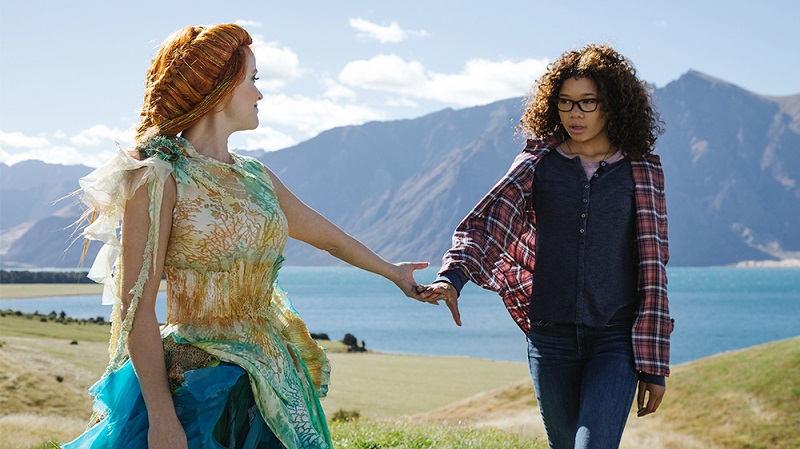 Just outside of the top ten, Disney's A Wrinkle in Time saw a fair of bit of a resurgence as it added 88 cinemas to its list and shot back up from 30th to 11th. With a 1643% increase, this was all part of Disney's plan to have the underperforming film finally cross the $100 million mark domestically, and it did so by just a couple hundred dollars.
Outside of the US, Jurassic World: Fallen Kingdom stayed at no.1 in all markets outside of the US as it brought in another $173.6 million this weekend past. $111.9 million of that came from China alone, besting predecessor Jurassic World's $67 million debut in the key Asian market in 2015 by a long shot. With a global total of $370 million at the moment, Fallen Kingdom is predicted to finally open in the US to an estimated $130 million this coming Friday.
Let's see what the rest of the US box office chart looks like:
| No. | Movie Name | Weekend gross | Percentage change | US Domestic gross | Worldwide gross | Last Week's Position |
| --- | --- | --- | --- | --- | --- | --- |
| 1 | Incredibles 2 | $180 million | NE | $180 million | $231.5 million | NE |
| 2 | Ocean's 8 | $19.5 million | -53% | $79.1 million | $116.2 million | 1st |
| 3 | Tag | $14.6 million | NE | $14.6 million | $16 million | NE |
| 4 | Solo: A Star Wars Story | $9 million | -42% | $192.8 million | $339.5 million | 2nd |
| 5 | Deadpool 2 | $8.8 million | -37% | $294.6 million | $689.5 million | 3rd |
| 6 | Hereditary | $7 million | -48% | $27.1 million | $27.1 million | 4th |
| 7 | Superfly | $6.3 million | NE | $6.3 million | $6.3 million | NE |
| 8 | Avengers: Infinity War | $5.2 million | -26% | $664.1 million | $2.019 billion | 5th |
| 9 | Adrift | $2.1 million | -60% | $26.8 million | $28.3 million | 6th |
| 10 | Book Club | $1.8 million | -56% | $62 million | $62 million | 7th |
NE = New Entry
Last Updated: June 18, 2018