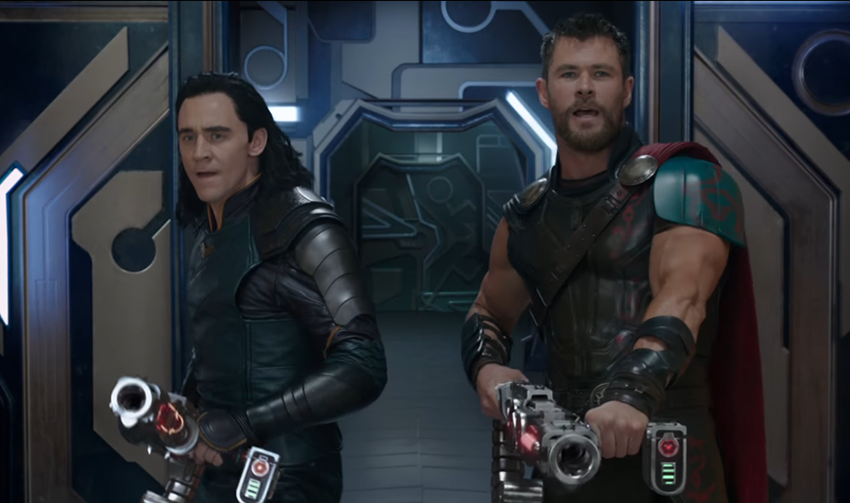 Thor: Ragnarok's godly run at the US box office continues! Just 10 days into its domestic release window and the third Thor film has already beaten the lifetime domestic totals of the franchise's previous two films. Pulling in another strong $56 million in the US this weekend past, Thor: Ragnarok now boasts a domestic total of $211 million. That's already a remarkable accomplishment in its own right, but then there are the film's just as awesome international efforts as well, as it earned an additional $76 million from foreign markets. Combined, that pushes Thor: Ragnarok's global total to a thunderous $650 million, which edges it past predecessor Thor: The Dark World's $644 million and completely blows away the $449 million of the first film.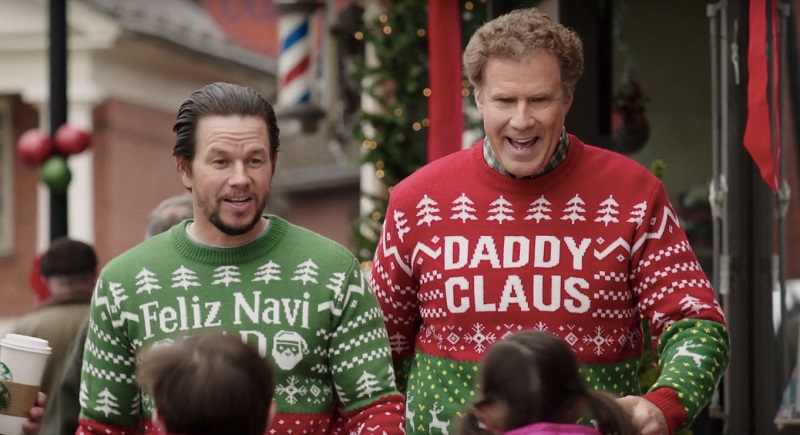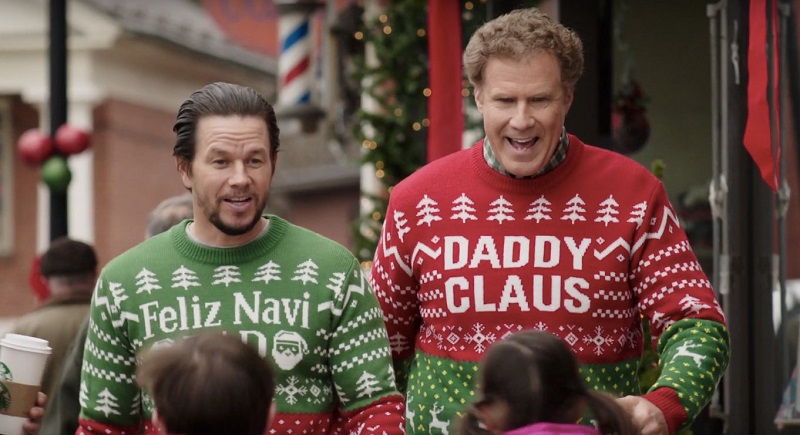 That original film was of course directed by Kenneth Branagh and that gives me the perfect segue into the other two newcomers on the US charts as the Branagh directed/starred in Murder on the Orient Express and Daddy's Home 2 both opened ahead of industry expectations for solid debuts. The Will Ferrell and Mark Wahlberg led comedy sequel edged ahead to 2nd place as Daddy's Home 2 secured itself a $30 million opening. That is a notch behind the opening of the first film, which went on to become a huge surprise hit, but that film had the advantage of opening over the Christmas holiday period. I expect Daddy's Home 2 to have some solid staying power over the next few weeks though, and it will probably still earn a fair amount.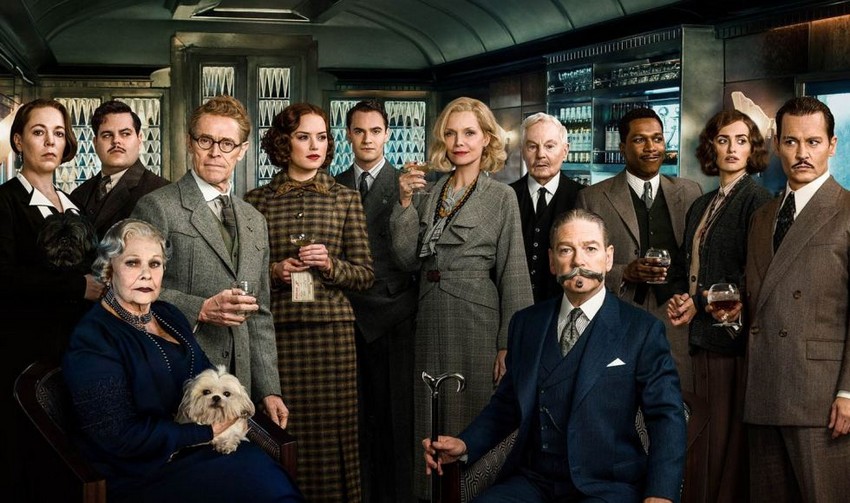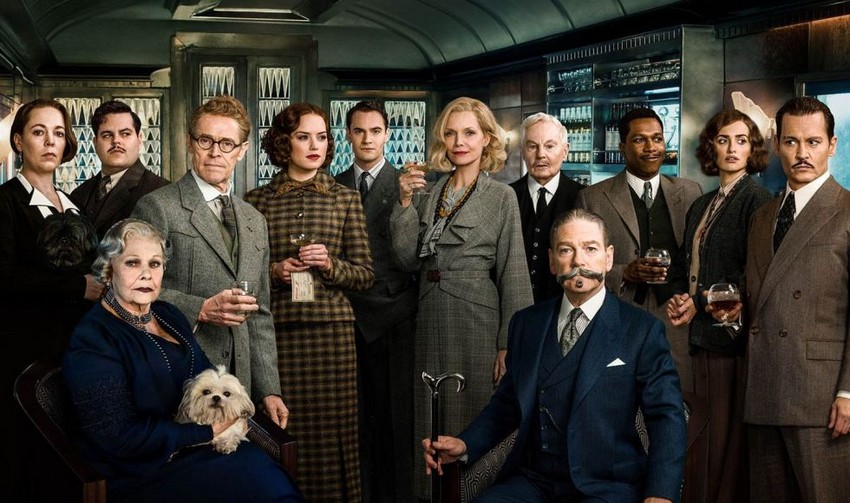 In 3rd place, hot on Daddy's Home 2's heels, we find Murder on the Orient Express. The star-studded ensemble based on Agatha Christie's novel – regularly regarded as one of the greatest mystery stories ever told – has been dividing critics a bit, especially finding disfavour with those who compare it to director Sydney Lumet's classic previous big screen adaptation, but audiences were a lot more amicable. Whether it was familiarity with the story or a cast lineup filled with a ridiculous amount of star power, audiences turned out in numbers way above what industry pundits were predicting, giving Branagh's film a very healthy $28 million debut. With an additional $57 million coming from the international markets that it has already opened in as well, that pushed the film past its $55 million production price tag quite handily.
While there were no other new releases on the charts, there were a few other noteworthy mentions. In its second week of release, A Bad Mom's Christmas is showing solid tenacity as it only dropped 31%. That is the best second-week holdover of any wide release comedy film for 2017 thus far. Also, after posting the best per theatre average of the year by a huge margin last weekend, Lady Bird is again shining this week. Bumping up from just 4 to 37 venues, actress Greta Gerwig's directing debut makes it into the top 10 with a PTA of $33 766, however that's not the highest in the US this week.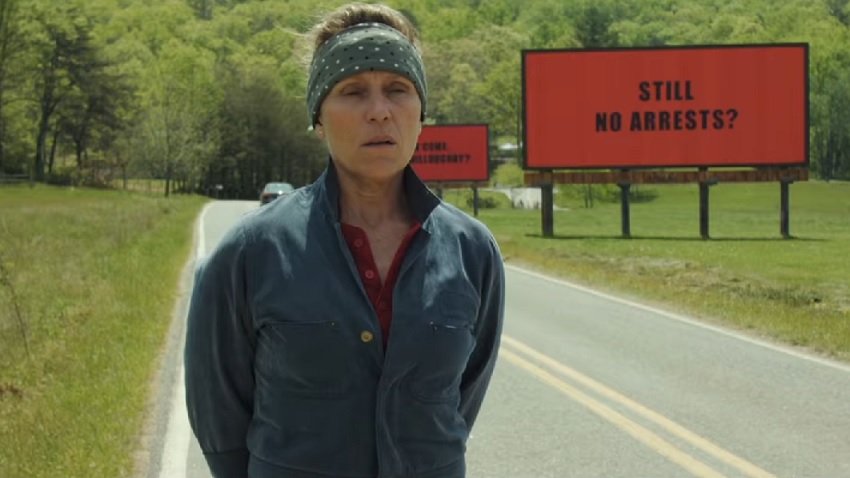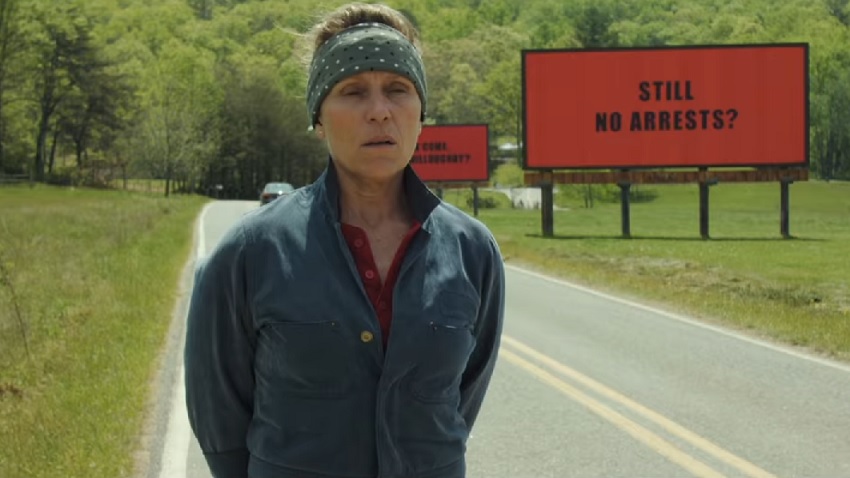 Three Billboards Outside Ebbing, Missouri is seemingly taking a page from Lady Bird's book. Starring Francis McDormand, the Martin McDonagh directed dramedy has been pegged for awards glory, and possibly buoyed by this buzz, audiences packed out the 4 locations that the film opened in. Earning $320 000, that gives Three Billboard a PTA of $80 000. Yes, it doesn't top Lady Bird's PTA of $93 903, but it's still very impressive.
Let's see what the rest of the US box office chart looks like:
| No. | Movie Name | Weekend gross | Percentage change | US Domestic gross | Worldwide gross | Last Week's Position |
| --- | --- | --- | --- | --- | --- | --- |
| 1 | Thor: Ragnarok | $56 million | -53% | $211.5 million | $650 million | 1st |
| 2 | Daddy's Home 2 | $30 million | NA | $30 million | $30.4 million | NE |
| 3 | Murder on the Orient Express | $28.2 million | NA | $28.2 million | $85.4 million | NE |
| 4 | A Bad Moms Christmas | $11.5 million | -31% | $39.8 million | $46.5 million | 2nd |
| 5 | Jigsaw | $3.4 million | -47% | $34.3 million | $79 million | 3rd |
| 6 | Boo 2! A Madea Halloween | $2 million | -54% | $45.9 million | $46.6 million | 4th |
| 7 | Geostorm | $1.5 million | -51% | $31.6 million | $199 million | 5th |
| 8 | Blade Runner 2049 | $2.2 million | -45% | $88 million | $243 million | 5th |
| 9 | Happy Death Day | $2.8 million | -44% | $54.9 million | $88.1 million | 4th |
| 10 | Lady Bird | $1.2 million | +242% | $1.7 million | NA | 26th |
Last Updated: November 13, 2017