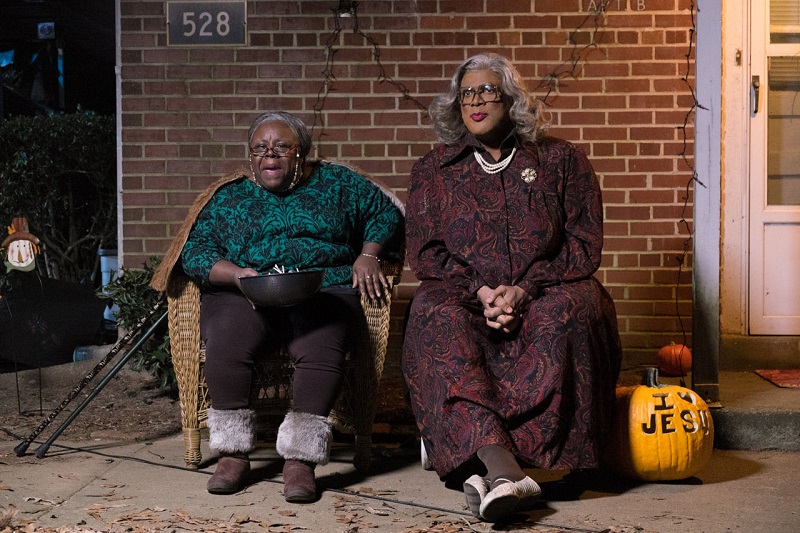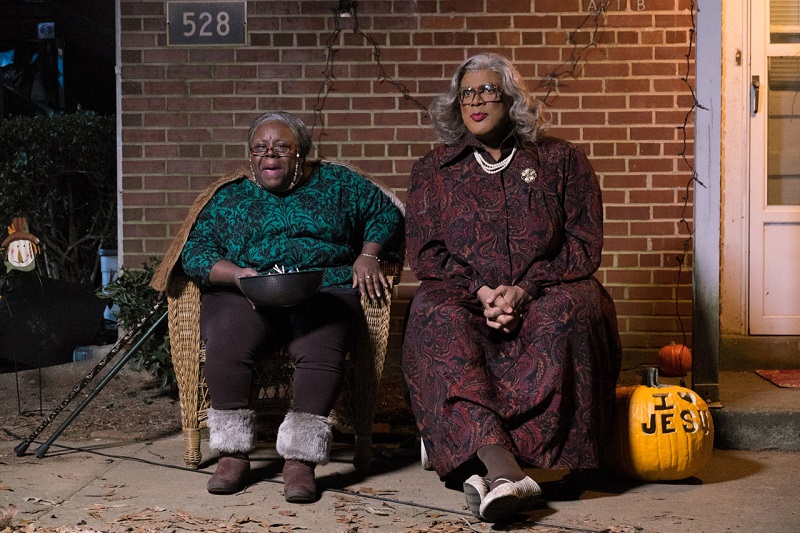 I realized a long time ago that there are things in this world that I will never understand: Why ladies clothing can't have pockets, the Kardashians, and what the appeal is of Tyler Perry's Madea movies. And there definitely is a gigantic appeal – for Madea, I mean, not female fashion and the KKK (Kim, Kourtney and Khloe) – as Perry has become one of the most successful filmmakers/actors in Hollywood off the back of a 9-film franchise.
And the latest film, Boo 2! A Madea Halloween, is keeping that streak alive as it opened at no.1 at the US box office this weekend past. The follow-up to Perry's 2016 horror comedy spinoff – which literally began its life as a Chris Rock joke about how Tyler Perry can make a Madea movie about anything and it will still make money – debuted with $21.6 million. That figure is actually very low for the top earner on a US weekend, and that's because pretty much all other newcomers crashed and burned.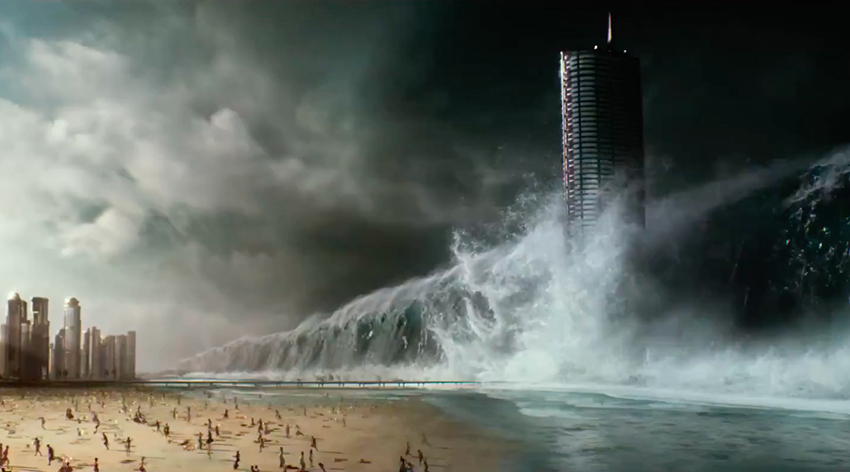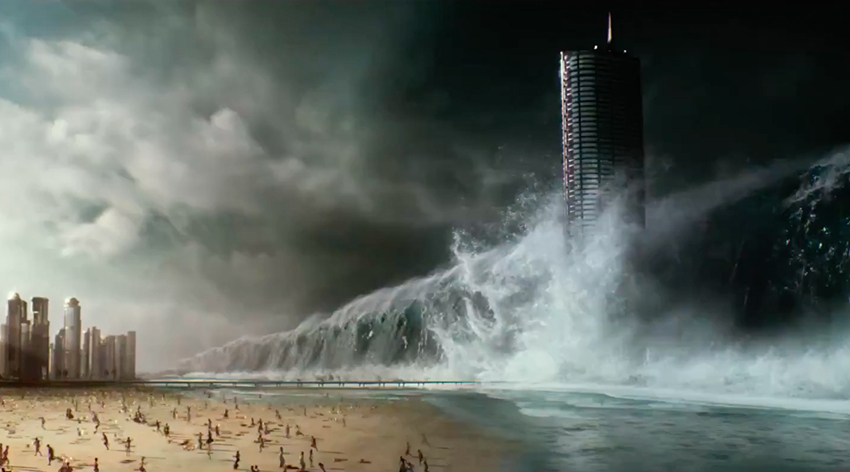 Geostorm, Only the Brave and The Snowman were all big titles that opened this weekend past, but it was only Geostorm that even managed to crack eight figures. The Gerard Butler-led disaster film about apocalyptic weather, the directing debut of genre stalwart writer/producer Dean Devlin, had its parade rained on with just a $13.3 million opening for second place. It did add another $36 million from the international markets where it opened – including South Africa – but that's a long way off from breaking even on its $120 million production budget.
Landing right in the middle of the top 10, ensemble true story drama Only the Brave had to settle for the crumbs as it eked out a meagre $6 million opening. It only has to make up a $38 million price tag (excluding advertising costs), but it appears that not even the appeal of very strong reviews and a stellar cast including Josh Brolin, Miles Teller, Jeff Bridgers, Taylor Kitsch and more is helping it to get there.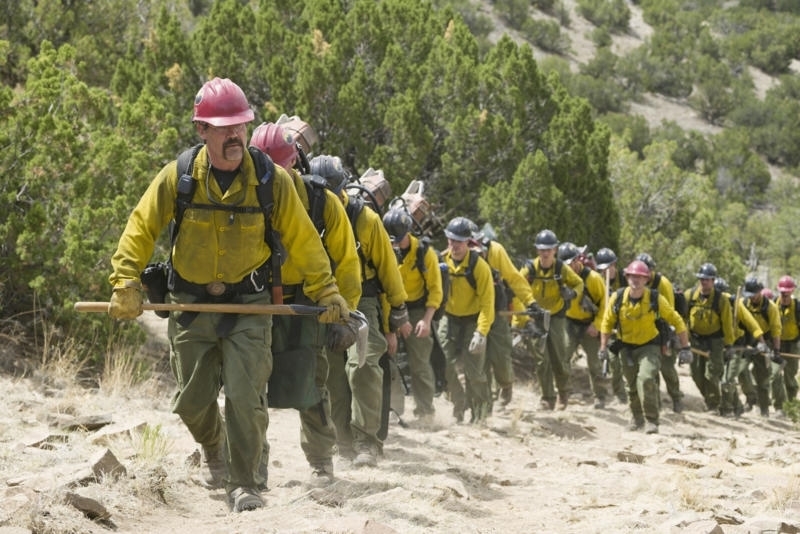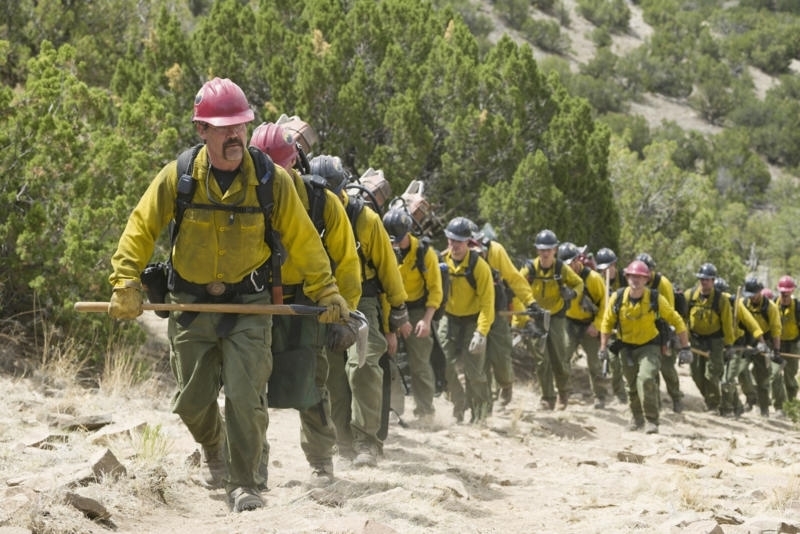 At least the people that are watching that movie are actually liking it, which is a lot more than can be said about The Snowman. We've already discussed why the hotly anticipated adaptation of Jo Nesbo's thriller is such a disaster and it appears its US box office fortunes are following suit. It could only manage an 8th place worthy $3.4 million, which is only about 10% of its budget.
Out of all those bits of bad news though, there's even something worse is nestled in between all of them. After 3 weeks on the charts Blade Runner 2049 has dropped to 4th place with just a $7.1 million take. What is concerning about this plummet is that a huge reason for it is the fact that Warner Bros. has decided to pull the movie from cinemas early. This week saw the film's cinema count plummet by 855 locations to 3203. That number of venues is still on the high side, but it's not normal for it to be cut down so early in a film's run.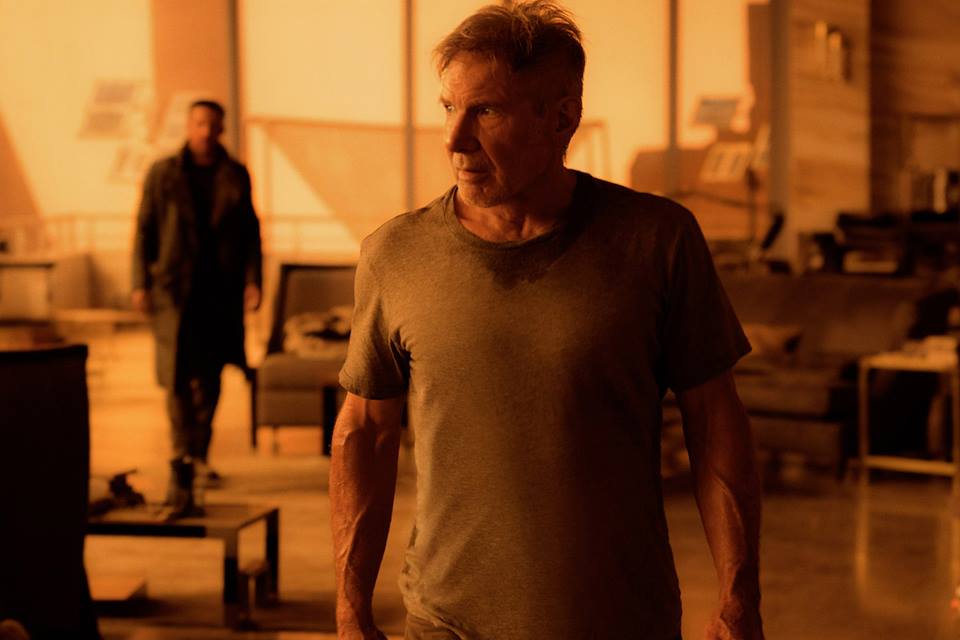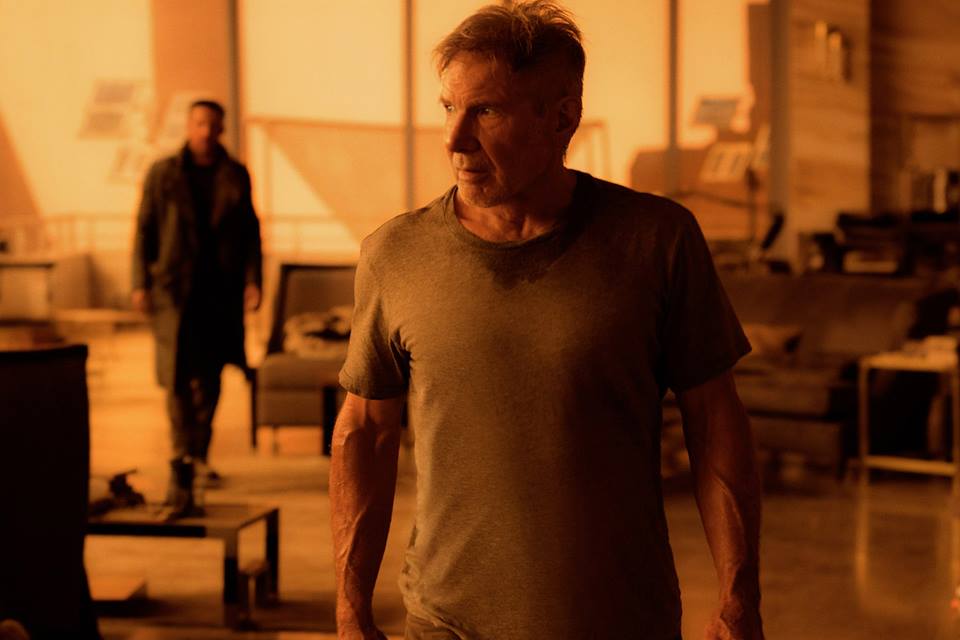 Denis Villeneuve's 30-year later sequel to Ridley Scott's seminal 1982 classic is a masterpiece of sci-fi filmmaking, and easily my favourite film of the year, but just like its predecessor, general audiences are supposedly being put off by its lengthy running time and more arty aesthetics among others. In a way, the film's soft performance at the box office thus far is fate, as the first film also had a tough time at the start and only gained its cult status years later. Still sucks though.
Let's see what the rest of the US box office chart looks like:
| No. | Movie Name | Weekend gross | Percentage change | US Domestic gross | Worldwide gross | Last Week's Position |
| --- | --- | --- | --- | --- | --- | --- |
| 1 | Boo 2! A Madea Halloween | $21.6 million | NA | $21.6 million | $21.6 million | NE |
| 2 | Geostorm | $13.3 million | NA | $13.3 million | $62.9 million | NE |
| 3 | Happy Death Day | $9.3 million | -64% | $40.6 million | $53.5 million | 1st |
| 4 | Blade Runner 2049 | $7.1 million | -53% | $74 million | $194.1 million | 2nd |
| 5 | Only the Brave | $6 million | NA | $6 million | $6 million | NE |
| 6 | The Foreigner | $5.4 million | -58% | $22.8 million | $111.2 million | 3rd |
| 7 | It: Part 1 – The Loser's Club | $3.5 million | -42% | $320.2 million | $651.6 million | 4th |
| 8 | The Snowman | $3.4 million | NA | $3.4 million | $22.6 million | NE |
| 9 | American Made | $3.1 million | -42% | $45.5 million | $121.3 million | 6th |
| 10 | Kingsman: The Golden Circle | $3 million | -44% | $94.5 million | $344.8 million | 7th |
Last Updated: October 23, 2017