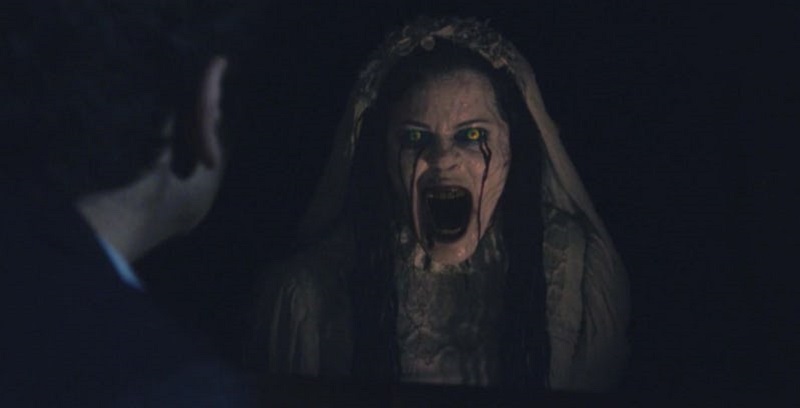 There's apparently nothing that says "Christian time for remembrance" quite like an evil ghost trying to steal children. That was seemingly the case for this past Easter weekend as The Curse of La Llorona exceeded expectations and finished at no.1 on the US box office charts. The latest entry in the Conjuring universe, the horror spinoff debuted with a rather impressive $26.3 million, unseating DC Comics blockbuster Shazam! from the top spot it had occupied for two weeks. Internationally, The Curse of La Llorona added an additional $30 million to its coffers, being its worldwide total after four days to $55.3 million. Pretty good for a movie that cost just $9 million to make.
Meanwhile, Shazam! earned another $17.3 million in the US and pushed its international total over the $200 million mark. With a $322 million global total it doesn't come close to some of the other comic book mega-blockbusters we've seen recently, but with a comparatively cheap price tag of just $100 million, it's a definite success.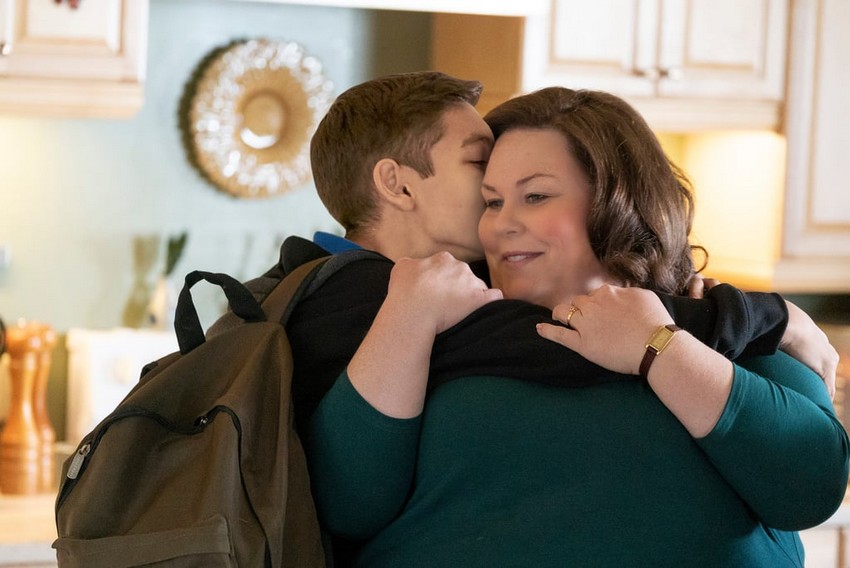 Rounding out the top three behind Shazam! we find Breakthrough. The faith-based drama's $11.1 million three-day opening is not good or bad really. What's more noteworthy about it is that it will enter the history books as Disney's first official Fox release since the House of Mouse completed its purchase of the latter studio two weeks back.
With Disneynature's Penguins flopping and ending in 12th place (the first entry in the docu-series to not debut in the top ten), there's not much else to report in the form of newcomers. However, there were two other highlights on the charts, though they couldn't be more different from each other. First up the bad news, as Hellboy flopped even harder following its already terrible opening last weekend. The comic book adaptation's income fell a whopping 67% as it dropped from 3rd to 10th place. Hellboy's totals are still far short of meeting its $50 million production cost and it will only plummet further into irrelevance in the coming weeks.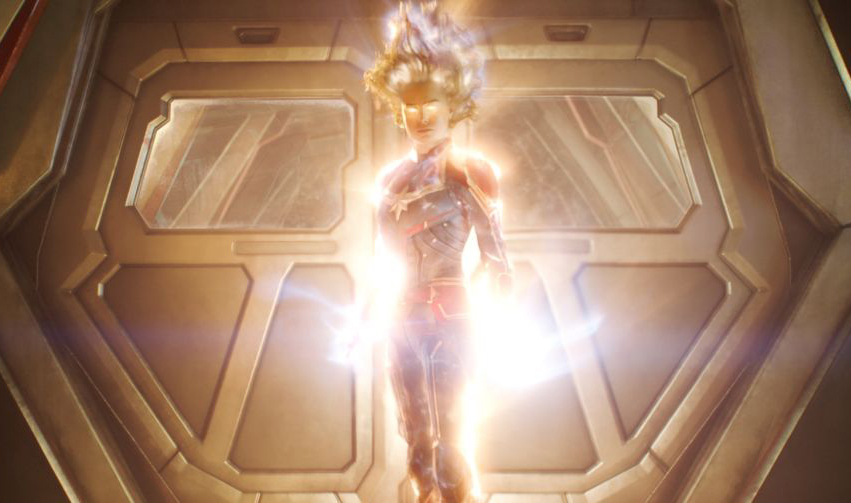 On the flip side though, undoubtedly propelled by pre-Avengers: Endgame hype, Captain Marvel has shot back up the charts to 4th place despite losing 322 screening venues. With that little burst, Captain Marvel has now shot past the $400 million domestic mark and is just $12 million away from also claiming Wonder Woman's throne as the biggest female-led superhero film in US box office history (it already took that title on the international side weeks ago). Worldwide it's now $11 million away from $1.1 billion, making it the 7th highest grossing Marvel movie, the 25th highest grossing movie of all time, and the current biggest movie both domestically and worldwide for 2019. Until Avengers: Endgame releases this coming Friday of course.
Let's see what the rest of the US box office chart looks like:
| No. | Movie Name | Weekend gross | Percentage change | US Domestic gross | Worldwide gross | Last Week's Position |
| --- | --- | --- | --- | --- | --- | --- |
| 1 | The Curse of La Llorona | $26.3 million | NE | $26.3 million | $55.3 million | NE |
| 2 | Shazam! | $16.4 million | -32% | $120.4 million | $321.9 million | 1st |
| 3 | Breakthrough | $11.2 million | NE | $14.7 million | $20.6 million | NE |
| 4 | Captain Marvel | $9.1 million | +6% | $400 million | $1.090 billion | 6th |
| 5 | Little | $8.3 million | -45% | $29.2 million | $34 million | 2nd |
| 6 | Dumbo | $6.6 million | -29% | $101 million | $307.8 million | 5th |
| 7 | Pet Sematary | $4.8 million | -50% | $49.5 million | $95.6 million | 4th |
| 8 | Us | $4.1 million | -38% | $170.3 million | $245.7 million | 7th |
| 9 | Missing Link | $4.1 million | -30% | $12.7 million | $12.7 million | 9th |
| 10 | Hellboy | $3.9 million | -67% | $10.3 million | $19.7 million | 3rd |
NE = New Entry
Last Updated: April 23, 2019