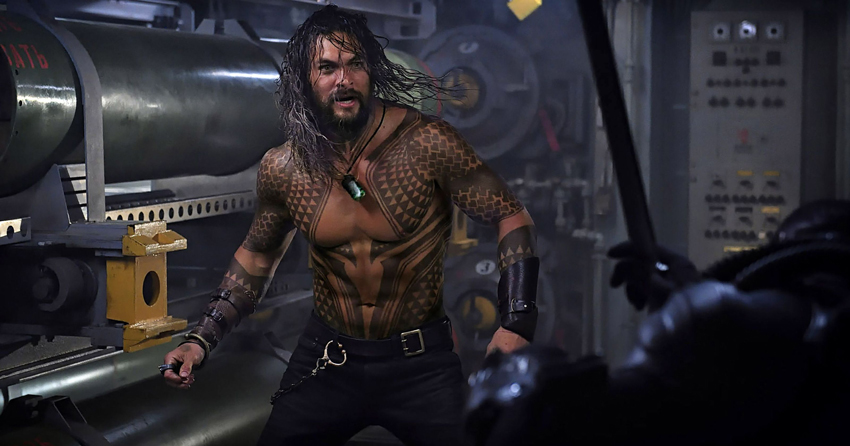 Talk about losing the battle but winning the war. For the first time in 4 weeks, this weekend past didn't see Aquaman at ruling the US box office as the DC Comics film got beaten to the top spot by Kevin Hart/Bryan Cranston dramedy The Upside. However, that little domestic slip is certainly not bothering the folks on the Warner Bros. lot one bit as Aquaman pulled in enough worldwide to become the first film in the DCEU franchise to earn more than $1 billion globally.
A lot of that comes from China where the Atlantean superhero has earned $288 million to date, the fourth highest-earning total for a foreign film (behind Avengers: Infinity War and Fast and Furious 7 & 8) in the history of the Asian market. It's also going to probably eclipse The Dark Knight Rises ($1.08 billion) in the next few days to become the biggest DC Comics adaptation of all time. Yes, Aquaman. Bigger than Batman, Superman, and Wonder Woman. WHAT A TIME TO BE ALIVE!
(As a side note, this also now makes director James Wan one of only eight filmmakers to have two films cross $1 billion)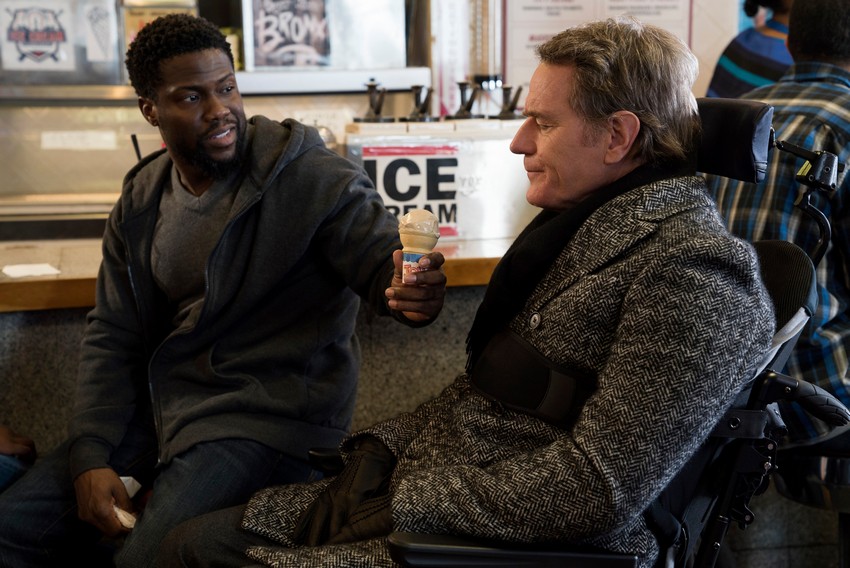 As for The Upside, the English-language remake of multiple award-winning 2011 French smash hit The Intouchables outperformed all expectations to earn $19.5 million, beating out Aquaman's $17.2 million. The original French film was a critical darling nominated for 8 César Awards (the French equivalent of the Oscars) and earned a whopping $412.9 million worldwide off just a $10.8 million budget. Meanwhile, reviews have been rather mixed on The Upside though, so we'll have to see what type of longevity it has with audiences over the coming weeks.
In 3rd place we have another newcomer as drama A Dog's Way Home pulled in a respectable $11.3 million. This was actually the start of a Sony triple as Spider-Man: Into the Spider-Verse and Escape Room rounds out the top 5 with $9 million and $8.9 million respectively. Into the Spider-Verse has now crossed the $300 million mark worldwide, and it's on the verge of beating Hotel Transylvania's domestic total to become Sony's 3rd biggest animated feature in the US.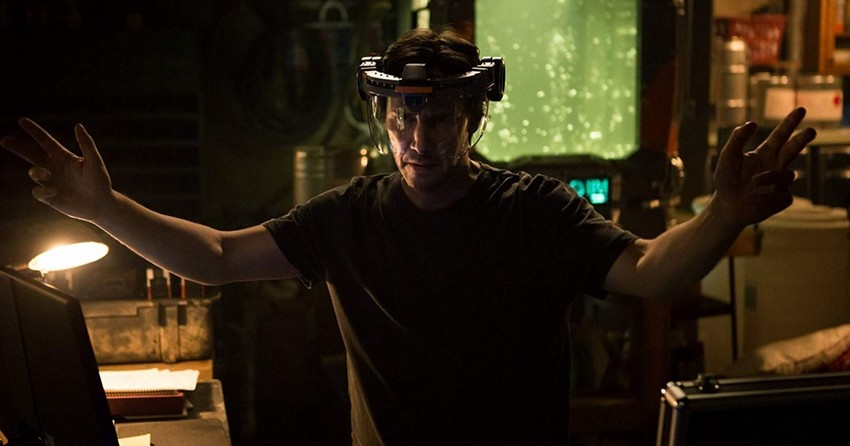 Outside of the top 5 we have a couple of limited releases expanding wide and making an impact, however the biggest story besides for the battle at the top of the charts happened down below. All the way down in 12th place, to be exact, as the Keanu Reeves-led Replicas bombed hard! Whether due to being savaged by critics or some other reason, audiences simply didn't show up for the sci-fi thriller as it earned just $2.5 million from over 2300 locations. That's one of the worst wide openings ever in US box office history. Ouch.
Let's see what the rest of the US box office chart looks like:
| No. | Movie Name | Weekend gross | Percentage change | US Domestic gross | Worldwide gross | Last Week's Position |
| --- | --- | --- | --- | --- | --- | --- |
| 1 | The Upside | $19.5 million | NE | $19.5 million | $19.5 million | NE |
| 2 | Aquaman | $17.2 million | -44% | $287.8 million | $1.02 billion | 1st |
| 3 | A Dog's Way Home | $11.3 million | NE | $11.3 million | $11.3 million | NE |
| 4 | Spider-Man: Into the Spider-Verse | $9 million | -31% | $147.7 million | $302.3 million | 5th |
| 5 | Escape Room | $8.9 million | -51% | $32.4 million | $34.9 million | 2nd |
| 6 | Mary Poppins Returns | $7.2 million | -54% | $150.6 million | $287.8 million | 3rd |
| 7 | Bumblebee | $6.7 million | -48% | $108.4 million | $364.7 million | 4th |
| 8 | On the Basis of Sex | $6.2 million | +286% | $10.5 million | $10.9 million | 16th |
| 9 | The Mule | $5.5 million | -39% | $90.5 million | $93.8 million | 6th |
| 10 | Vice | $3.2 million | -42% | $35.9 million | $35.9 million | 7th |
NE = New Entry
Last Updated: January 20, 2019