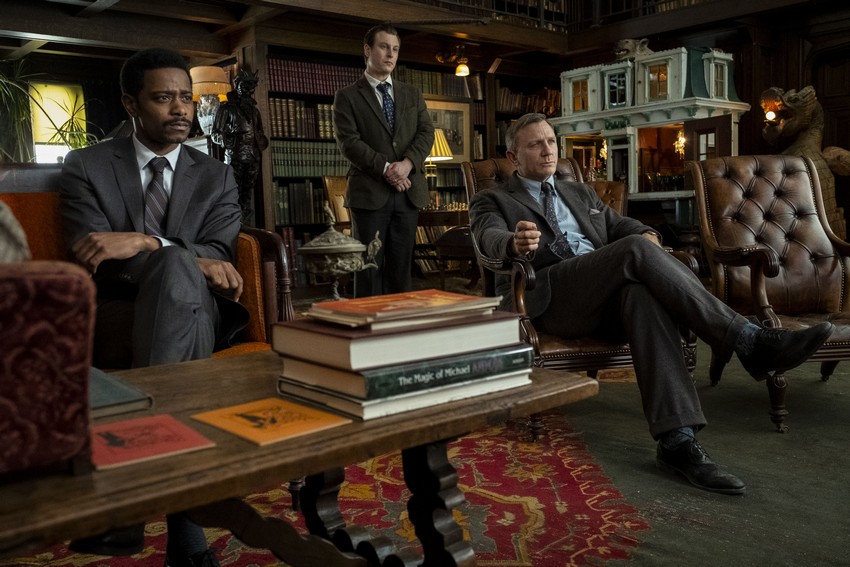 To call writer/director Rian Johnson's Star Wars: The Last Jedi divisive, would be the mother of all understatements. However, we're not here to talk about Johnson's sci-fi blockbuster. No, today it's all about the movie Johnson made next which could not have received a more unanimous chorus of praise when it premiered at the Toronto International Film Festival last week.
Knives Out, Johnson's ensembled black comedy/murder mystery whodunnit is sitting on a whopping 98% Fresh rating on RottenTomatoes and has an amazing 83/100 score on Metacritic. In their reviews, the critics have praised the film as "the most singularly entertaining film of the year so far". That's according to BMD, who also describe it as "a meticulously and ingeniously crafted whodunnit in the style of Agatha Christie." The cast led by Daniel Craig's Kentucky-fried private detective and Blade Runner 2049 standout Arna de Armas (who apparently turns in a career-changing performance) has received mountains of praise, THR calling them a "crackerjack" group while describing Johnson's overall work here as an "ingeniously plotted, tremendously entertaining and deviously irreverent crowd-pleaser."
There's a whole lot more adoration like that out from just about everybody that has seen Knives Out already. And looking at a brand new trailer that dropped last night, it's very easy to see why. I want to see the movie now!
Acclaimed writer and director Rian Johnson (Brick, Looper, The Last Jedi) pays tribute to mystery mastermind Agatha Christie in KNIVES OUT, a fun, modern-day murder mystery where everyone is a suspect. When renowned crime novelist Harlan Thrombey (Christopher Plummer) is found dead at his estate just after his 85th birthday, the inquisitive and debonair Detective Benoit Blanc (Daniel Craig) is mysteriously enlisted to investigate. From Harlan's dysfunctional family to his devoted staff, Blanc sifts through a web of red herrings and self-serving lies to uncover the truth behind Harlan's untimely death. With an all-star ensemble cast including KNIVES OUT is a witty and stylish whodunit guaranteed to keep audiences guessing until the very end.
Knives Out also stars Chris Evans, Jamie Lee Curtis, Don Johnson, Michael Shannon, Toni Collette, LaKeith Stanfield, Katherine Langford, Jaeden Martell, and Christopher Plummer. It is scheduled for release on 27 November.
Last Updated: September 19, 2019