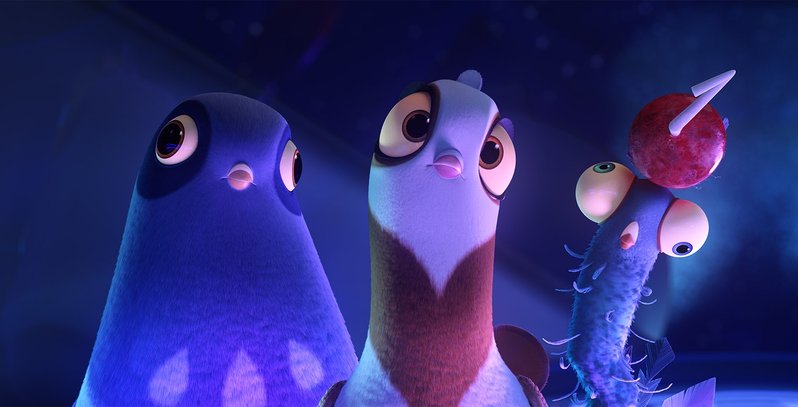 2019 has been a year of a resurgence of Will Smith. While the actor never lost any of his charisma on the screen, a series of box office disappointments or and poor script choices dampened his global appeal quite a bit. However, this year things are looking different for the famous actor. Not only has he starred in his biggest movie ever with Disney's Aladdin, but he has a huge sci-fi blockbuster in Gemini Man on the way and now also another animated movie called Spies in Disguise which sees him teaming up with Tom Holland.
Spies in Disguise sees Smith's super-spy Lance Sterling get turned into a pigeon by Holland's aloof scientist Walter Beckett in the hopes of getting closer to an evil villain. We've seen other trailers from Spies in Disguise before that have done a good job of setting up that wacky premise, but that's about it. A new trailer for the movie got released yesterday though, and here finally we get to see a whole lot more of the action and comedy that will drive things. Check it out below!
I won't call the film a certified hit just yet, but with some popular actors and decent animation from Blue Sky Studios, this looks like an animated movie that should appeal to kids and adults alike. And with its December 25th release date, it means that Spies in Disguise is the perfect movie for the whole family to watch come Christmas time when all you're looking for is some light-hearted fun.
The film is directed by Blue Sky veterans Nick Bruno and Troy Quane from a script by Brad Copeland (Ferdinand). It also represents the first Fox animated film since Disney acquired the studio earlier this year, so hopefully, it will see the success of Disney and Pixar's other animated movies rub off onto it as well.
Last Updated: October 2, 2019