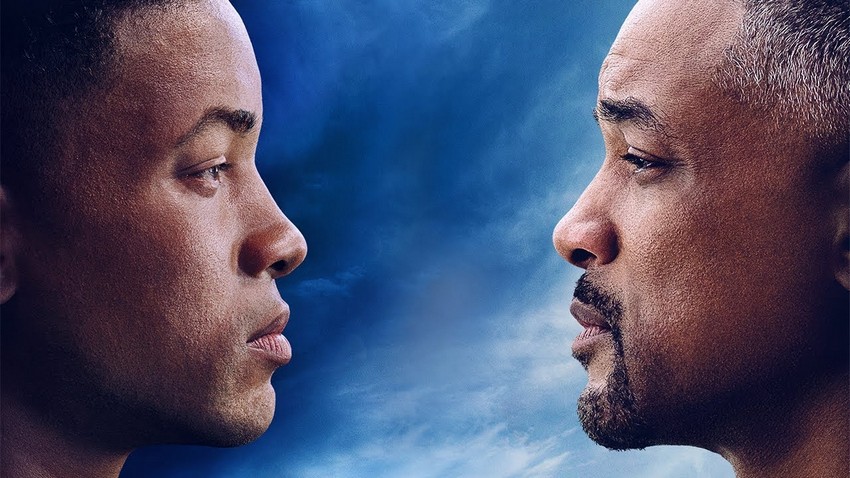 Yesterday we got a peek behind the curtain of Gemini Man, the upcoming sci-fi action thriller from director Ang Lee (Crouching Tiger Hidden Dragon, Life of Pi) which sees Will Smith playing Henry Brogan, a long-in-the-tooth assassin who gets hunted by somebody younger, faster, and stronger than him: Himself. Well, a clone of himself to be exact, brought to life on-screen in startling fashion through some seriously impressive visual effects, creating a fully-realized digital version of a 25-year-old Smith.
And I do mean fully-realized, as VFX supervisor Bill Westenhofer confirmed in a press release that "This is not de-ageing, this is not face replacement – Junior is a completely digital creation, 100% driven by Will Smith's performance capture." The results, as Smith himself puts it, is "freaky". And audiences may feel the same way when they see the film as it will be unlike anything else out there due to the fact the Lee shot it natively in 4K 3D at an eye-watering 120fps.
While that gives us a visual fidelity normally not seen in movies, it actually added an unplanned production issue: With cameras this insanely powerful, traditional makeup couldn't be used on the actors as minute details right down to how blood vessels in the actors' faces reacted to the makeup were showing up. To get around this, the makeup department had to develop a new form of translucence (aka the colourless powder used to set makeup in place) to hide some details while still allowing others to shine through (Why not just use silicone-based airbrushing? – Tracy, resident makeup industry expert). The combined results, as Westenhofer continued, "sounds complicated… but what it means is simple: the audience is [put] right in the middle of the action, with the actors."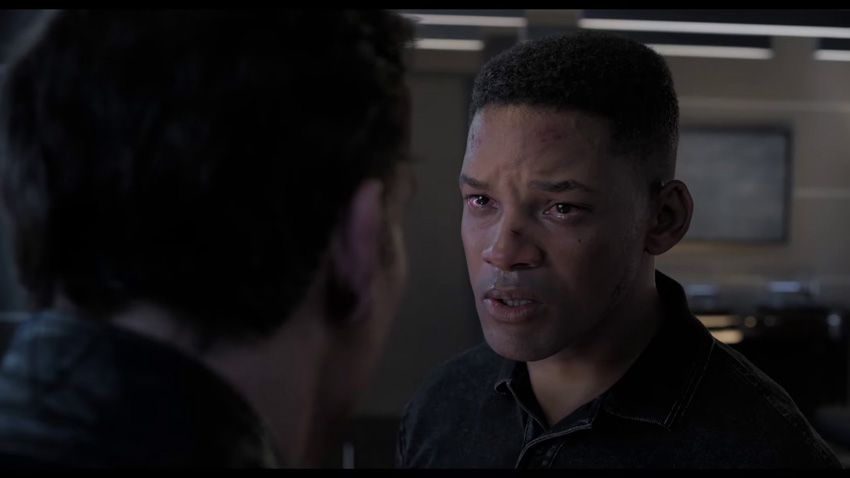 Of course, flashy visual alone do not a good movie make. If that were the case we would all be clamouring for the Transformers films to win Oscars. That is clearly not the case. So what more can Gemini Man bring to the table? Well, for starters we got Clive Owen as the baddie and apparently the man who trained the clone named "Junior". And it doesn't sound like this was the nice, happy-go-lucky 1980s music montage type of training. In fact, as we can see in the brand new trailer for Gemini Man that released last night, there appears to be some proper potential emotional depths to plumb there with Junior conflicted between his mission and his genetic attachment to Henry, while the latter seems to show some quasi-paternal care for his doppelganger.
Of course with all of the above done while they try to punch, shoot and blow each other up in cool fashion. Check it out below.
Gemini Man also stars Mary Elizabeth Winstead, Benedict Wong, and Linda Emond. It is scheduled for release on 11 October.
Last Updated: July 26, 2019