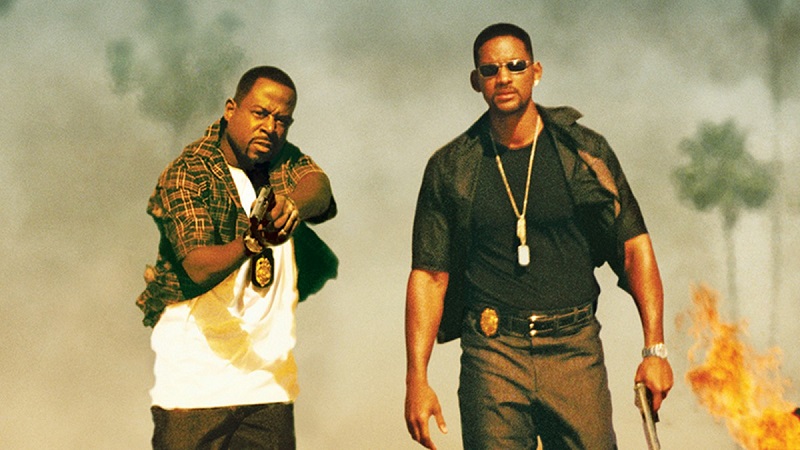 I'll be the first to admit that I'm a bit of an optimist. Unlike Gavin or Geoff with the proverbial glasses always proverbially half-empty, I'll often try to see the good in people and believe what they say or do first. Even I only have so much optimism to go around though, so please forgive me as I roll my eyes and mutter a "yeah, right" to the "official" news that Bad Boys 3 is finally happening.
The announcement comes from none other than stars Will Smith and Martin Lawrence themselves via two social media posts from Lawrence last night. Of course, we've heard this from Lawrence multiple times before, but it is actually worth pointing out that this time Smith – the far bigger and busier star between the two – is finally actually joining him in this announcement.
After the breakout blockbuster success of the first two Michael Bay-directed Bad Boy movies in 1995 and 2003 respectively, talk of a third buddy cop action spectacle has been an almost perennial thing. However, a decade and a half later and we still haven't seen what destructive hijinx Miami PD detectives Marcus Burnett (Lawrence) and Mike Lowrey (Smith) are up to now that they're older – although probably not wiser. Not for lack of trying though.
Initially, the holdup was money as both Smith and Bay were at the heights of their popularity in the mid-2000s and demanded some of the biggest paychecks in Hollywood. Then it came down to the right script as a revolving door of different writers took a crack at it. Then it came down to Smith's waning availability and willingness to return to the role. Eventually, 3 years ago, things finally looked like they were coming together as Joe Carnahan (The A-Team, The Grey, NARC) was tapped to write and direct. The filmmaker actually turned in a completed script that he claimed was "the strongest script of any of those movies… hands down" and it certainly looked like production studio Sony believed him as they didn't just post a 2017 release date for Bad Boys III, but even announced a fourth film in the works as well.
Of course, the wheels fell off that bus as well though. The third film, which had now been retitled to Bad Boys For Life, got delayed to August 2018 and Carnahan exited over scheduling conflicts. A few months later, and Sony scrapped anything Bad Boys from their release schedule completely and even Lawrence, who had been chipperly insisting the project was still happening throughout all these various messes, started to publicly express doubt. However, earlier this year, Smith finally started showing some public optimism himself for the project and now here we are.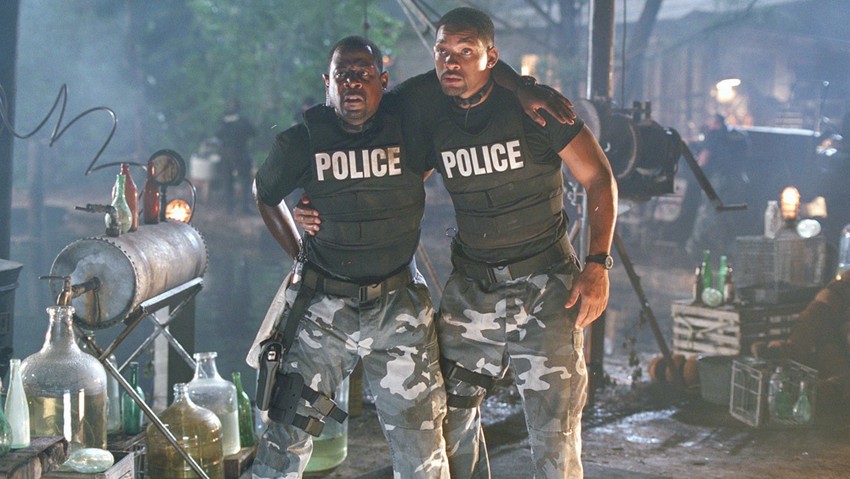 According to reports, Bad Boys III (it may or may not still be titled Bad Boys for Life) is scheduled to actually start going into production this month as Smith's schedule opened up due to Warner Bros delaying Suicide Squad 2 as they changed directors. The plan is reportedly to wrap up the film by March 2019 for a possible early 2020 release. Back in January we heard that relatively unknown Moroccan-born filmmaking duo Adil El Arbi & Bilall Fallah had been in talks to direct off a script by Chris Brenner, but there's been nothing since then. If production really is going to start this month, then I'm assuming that either those negotiations were finalized or Sony is about to drop a surprise director announcement on us any day now.
Whatever the case, I can confirm that this movie has already sapped away every ounce of optimism I may have had for it. It's not that I don't think it could be good (although I'm not a fan of Bad Boys II), but rather that I will only believe they're actually making it when I'm sitting in the cinema and watching the credits roll.
Last Updated: November 2, 2018