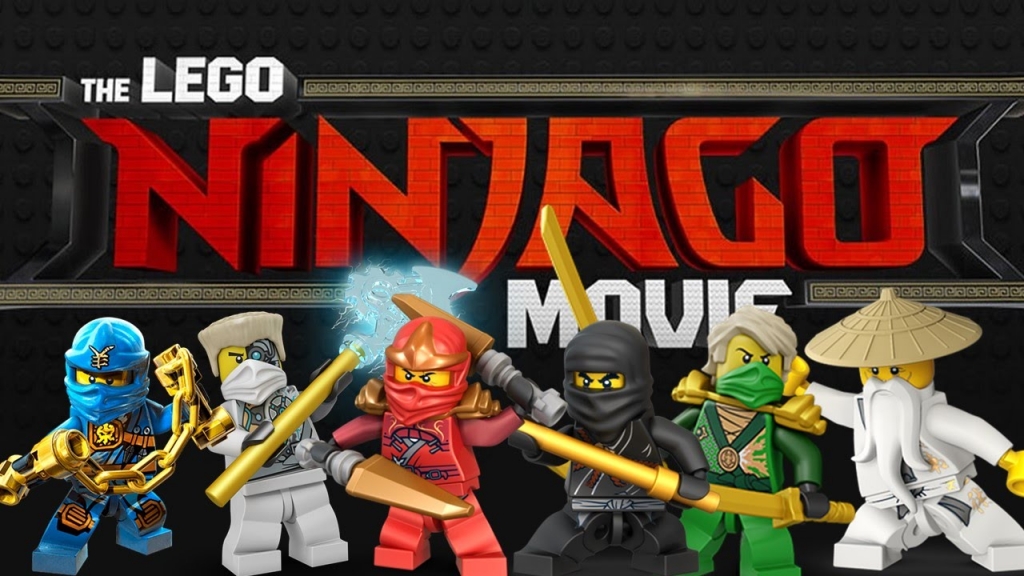 LEGO, who doesn't love LEGO?! Well, maybe Kervyn but he hates fun, so go figure. We've had a couple of awesome LEGO movies already but we've been missing out on something… Ninjas! The upcoming LEGO Ninjango Movie will fix that though. So what's it about?
Sharing the heart, wit and irrepressible sense of fun that made THE LEGO® NINJAGO® MOVIE and THE LEGO® BATMAN MOVIE so unforgettable, The LEGO® NINJAGO® Movie explores another cinematic world – the fantastic, faraway island of NINJAGO®. The battle for NINJAGO® City calls to action Lloyd, aka the Green Ninja, along with his friends (Kai, Cole, Jay, Zane and Nya), who are all secret ninja warriors and guided by their own elemental powers of water, earth, lightning, ice and fire. They fight using the art of Spinjitzu and their awesome machine mechs. Led by their teacher Master Wu, they must defeat the evil warlord Garmadon, who also happens to be Lloyd's dad. What really sets this film apart from previous LEGO® movies is the real-world environments (real water, foliage) and (spoiler alert) a real cat!
I am pretty sure that Ninjago is going to appeal to a wide range of people, adults, children, even Trevor. So to celebrate the upcoming movie which releases TODAY we have 6 awesome hampers courtesy of TimesMediaFilms. Have a look below:
But wait, there's more. Included in the above with be some extra special surprise prizes! I know, I'm a giver. All you have to do is pop over to our minisite here and enter. It's so simple even Trevor could do it!
We will draw on the 4th of October. So hurry and enter!
Last Updated: September 29, 2017