When it comes to collector's items some like bobbleheads, some like toys (sorry D) and others like signed memorabilia! Well, guess what, we are giving away two signed posters for the upcoming movie 12 Strong which releases on the 18th of January. Signed by Chris Hemsworth, Michael Pena, Navid Negahban, Rob Riggle, Trevante Rhodes, Nicolai Fuglsig (Director) and Jerry Bruckheimer (Producer) it's a must for any movie fan that wants something touched by celebrity royalty! I'm rather excited about the upcoming movie, released on the 18th of January, as I not only think Hemsworth is a diverse actor but also enjoying war-time movies.
So what is it about? Here's the synopsis:
In the wake of Sept. 11, Capt. Mitch Nelson leads a U.S. Special Forces team into Afghanistan for an extremely dangerous mission. Once there, the soldiers develop an uneasy partnership with the Northern Alliance to take down the Taliban and its al-Qaida allies. Outgunned and outnumbered, Nelson and his forces face overwhelming odds in a fight against a ruthless enemy that takes no prisoners.
Looks pretty intense, but what can you expect from a movie that covers the aftermath of the September 11 tragedy? So what do you have to do to stand a chance to win an awesome poster covered in signatures from real actors (sorry Trevor, you will never appear in Glee, no matter how much you practice in the shower)? Head on over to our mini competition site and enter some details, not that difficult! We'll draw the competition on the 24th of January.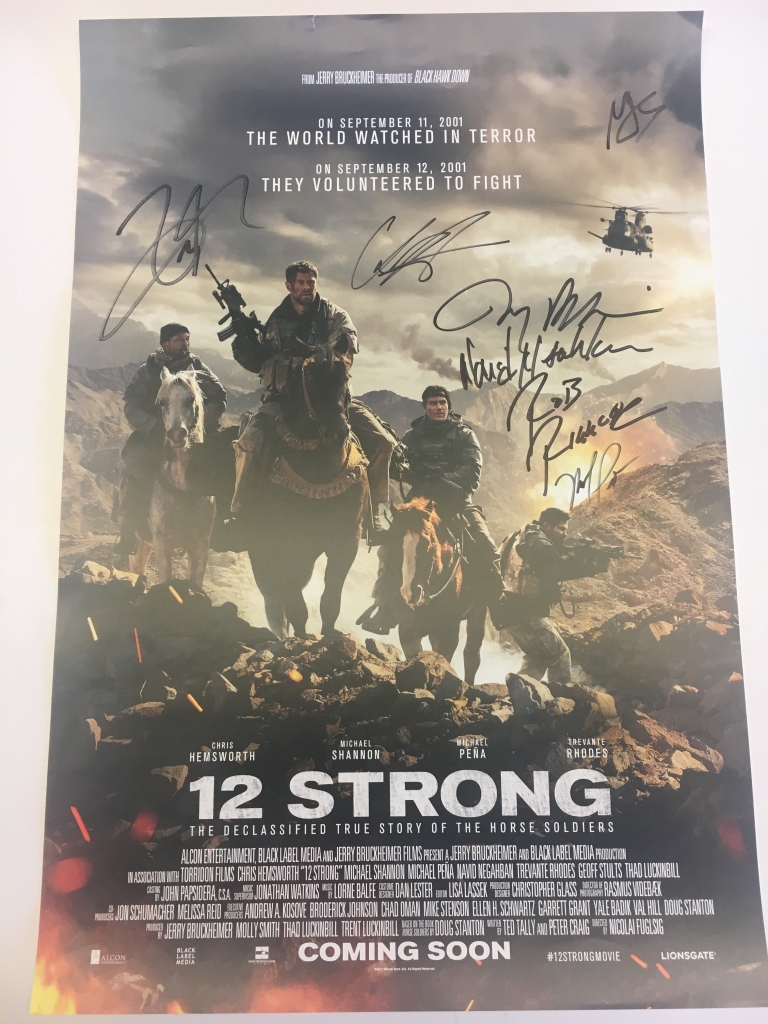 12 Strong releases on the 18th of January.
Thanks to TimesmediaFilms for an awesome competition!
The competition is only open to those residing in South Africa. Sorry.
Last Updated: January 18, 2018