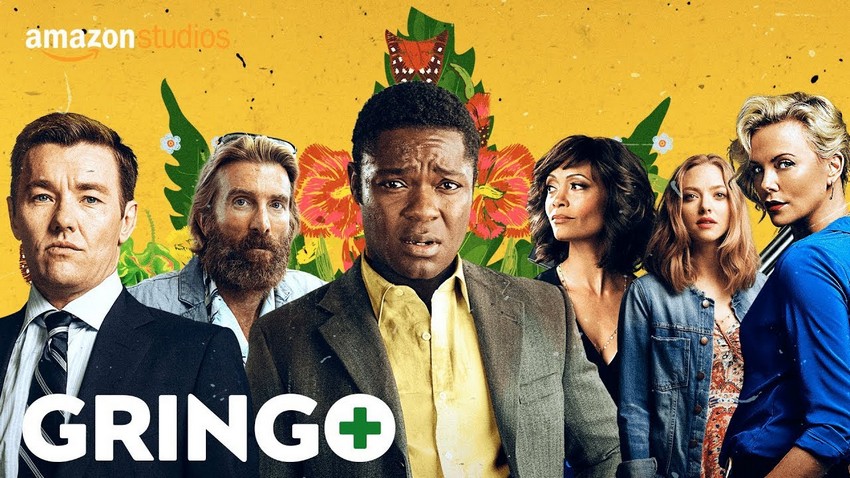 We here at CriticalHit are givers. Except for Trevor, he steals all the crayons…
After the last successful screening of Death Wish, which many of you really enjoyed, we are hosting another evening with our awesome partners Empire Entertainment to bring you Gringo, a dark comedy with much 'puff' in it!  It also stars our very own Sharlto Copley and Charlize Theron. South Africa, yo!
Have a watch of the trailer for more:
That looks like loads of fun. I really enjoy Charlize and David Oyelowo is awesome too. Just have a look at this little interview with the two below:
Sigh, they have all the fun.
We are offering tickets to screenings taking place on Thursday the 22nd of March in both Cape Town (Cavendish Square) and Johannesburg (Rosebank). All you have to do it complete the form below and you could stand a chance to throw popcorn at our very own Kervyn (he not only encourages this but actively participates, it's a sight to see).
Thursday, March 22nd 
Be there at 19:30 (movie starts at 8 sharp)
Complex: The Zone – Rosebank (cinema 4)
Complex: SK Cavendish (cinema 8)
We'll draw on Monday 19th March.
As usual, we'll be asking for YOUR feedback, so this is a chance for you to shine. All you need to do to enter is fill in this form!
[contact-form-7 404 "Not Found"]
Thanks again to Empire Entertainment for a continued partnership that offers our readers much fun!
The movie officially releases on the 23rd of March.
Last Updated: March 15, 2018