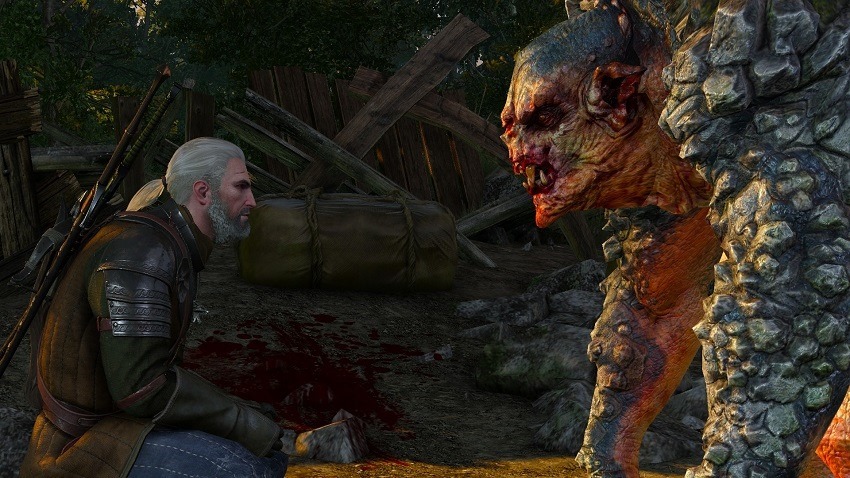 The Witcher is a series rich with lore and intrigue that the three games from CD Projekt RED only lightly touch on, and it's one that the upcoming Netflix produced series might have more room to fully explore. The series has already been ordered and will be bringing in novel writer Andrzej Sapkowski as a consultant (something the games never did), but don't let that confuse you about its not so imminent release. The series is only going to be live for watching as early as 2020, with the first season containing around eight episodes.
The timeframe was tentatively confirmed by the series' writer and producer Lauren S. Hissrich, who spoke about it on Twitter and during an event held in Rome. Hissrich says that eight episodes might sound limited, but it's the correct creative choice for the team and helps avoid a dragging middle section that so many of Netflix's Marvel shows struggle with (my words here, not hers). As for the release year, that's a little more up in the air. The series hasn't settled on its pilot script and the rest of the seven episodes haven't even been started on, so 2019 already seems out of reach.
EIGHT EPISODES. Yes! I know, I know, it may not seem like enough for you, but creatively, it's the right call. The episodes can be tight, action-packed, rich in character and story, without lagging in the middle of the season. Sounds good to me, sound good to you?

— Lauren S. Hissrich (@LHissrich) April 20, 2018
2020. Who knows?! We're moving quickly ahead with everything — like, my head is spinning around Exorcist-style, except with enthusiasm, not evil possession — but one thing is certain: quality comes before speed. You'll get it as soon as humanly possible, and it'll be good.

— Lauren S. Hissrich (@LHissrich) April 20, 2018
Writers for the remaining seven episodes are currently being brought on, while the casting of characters hasn't even been discussed yet. That sounds like a slow moving machine but when it comes to The Witcher I'm more than fine with Hissrich and her team taking their time. Considering it's taking inspiration from the eight novels instead of the games, there's a lot more lore to sort through and pick up for adaptation. The core tale could be changed drastically, in order to fit better on screen (think about the changes to Game of Thrones), but expect Geralt, Triss, Yennefer and more to make appearances still.
With Netflix footing the bill, expect some massive set-pieces battles and intense action with some gorgeous locales, as the series looks to be filmed in Eastern Europe (where else really). It's far away still yes, but you can always just play The Witcher 3 until then. For the first time maybe too.
Last Updated: April 23, 2018