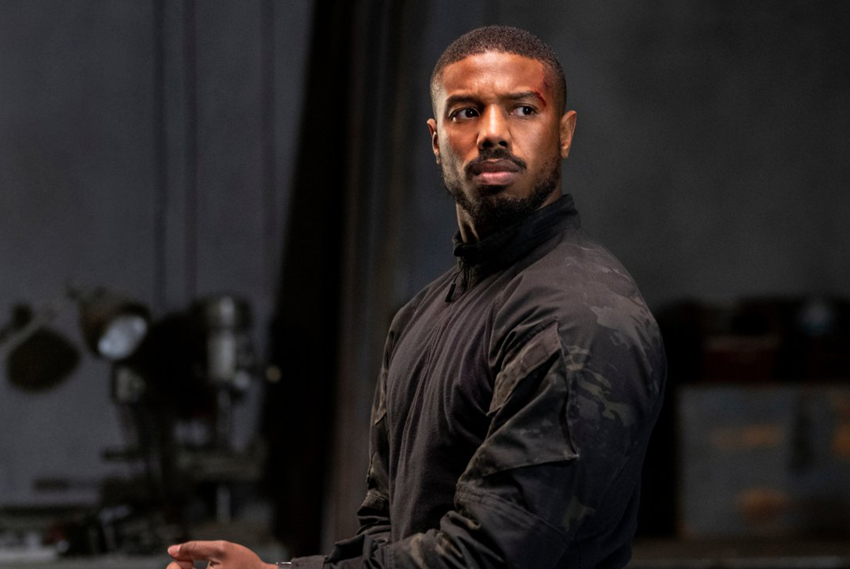 I'm getting real tired of the likes of Amazon spying on us. Just this weekend past, my wife and I rewatched The Sum of All Fears for the first time since the Tom Clancy novel adaptation first released back in 2002. During the film, I remarked to her that much like what has happened with the lead Jack Ryan, Amazon was also busy with an on-screen reboot for John Clark, the CIA operative played by Liev Schrieber in that film, but that it had been in development for a while and we still hadn't got a proper look at it yet.
Well, just barely four days later and Amazon has directly addressed my complaint. This level of customer service is a little too creepy and invasive, if you ask me!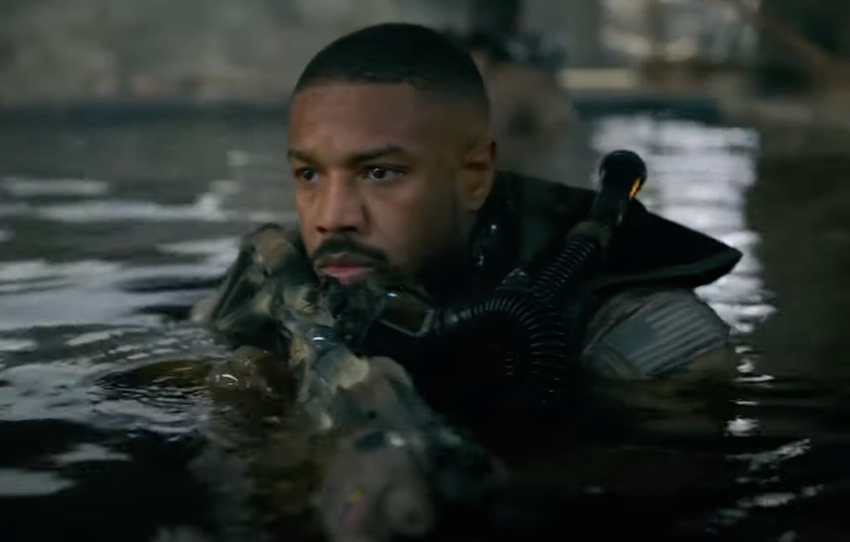 Without Remorse is the long-gestating thriller which sees Michael B. Jordan pulling double duty as both the producer and star, as he takes on the role of John Kelly. No, that's not some weird brainfart Kervyn-ism (as one of our readers has dubbed it when I make a mistake). Based on Clancy's 1993 novel of the same name, this is the origin story of how former Navy SEAL John Kelly would end up becoming the deadly intelligence operative working under the new name of John Clark.
Screenwriter Taylor Sheridan (Sicario, Wind River, Hell or High Water) updates things though: the original has Kelly as a Vietnam veteran, and there's no Jack Ryan to be found this time. Also, this is a lot more personal story for Kelly, giving Jordan some proper dramatic meat to chew into. Stepping behind the camera is Stefano Solima, who directed Sheridan's Sicario sequel, Sicario: Day of the Soldado, which was a surprisingly good follow-up that fans of the original hadn't asked for. That's a powerhouse combo talent there, and based on the first trailer for Without Remorse, they could be giving us something great.
Without Remorse is actually planned as the first of a two-parter, with the second film adapting arguably the Clancy creation John Clark is most famous for: Rainbow Six. Yes, your favourite book series turned video game franchise about a covert strike team hand-picked from the best-of-the-best operatives from various special forces units around the world is getting a movie.
First, we need to get to Without Remorse though, which was originally scheduled for release by Paramount Pictures in September 2020. However, with the COVID-19 pandemic, Paramount saw what was coming quite early and sold the production off to Amazon. It's now scheduled to debut on Prime Video on 30 April 2021.
Oh, and in case you were wondering, this movie doesn't tie into Amazon's superb Jack Ryan series starring John Krasinski. Although, I can't see any reason why Amazon might not be able to just find a way to do that in the future.
Last Updated: April 7, 2021