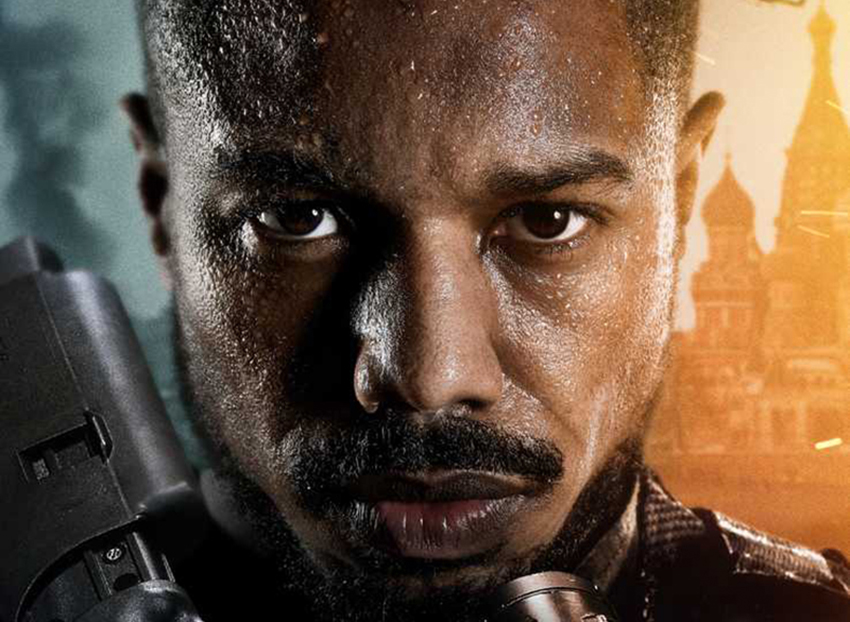 Michael B. Jordan will soon be making his directing debut by helming and starring in the upcoming Creed 3, the third boxing drama spinoff from the classic Rocky franchise. In that original series, we often saw Sylvester Stallone staying in shape between fights by punching meat. And it appears that we definitely don't have to worry about Jordan being fighting fit by the time he makes that movie as he is currently taking things to the next level by punching prison guards decked out in full body armour!
That's the kick-off for the intense new trailer for Without Remorse, Amazon Prime Video's upcoming adaptation of the bestselling Tom Clancy novel which sees Jordan taking on the role of fan-favourite literary hero John Clark (previously played on screen in unrelated movies by Willem Dafoe in Clear and Present Danger and Liev Schrieber in The Sum of All Fears). Of course, he didn't start out as John Clark, the deadly operative that assisted Clancy's other big creation, Jack Ryan, on so many missions and who would eventually lead the famous Rainbow Six spec ops team popularized in the video game franchise of the same name. In Without Remorse, we learn that Clark was once John Kelly, a highly decorated Navy SEAL who was put on a path of revenge due to a personal tragedy. A path that led him right into a global conspiracy and his ultimate destiny of becoming the legendary John Clark.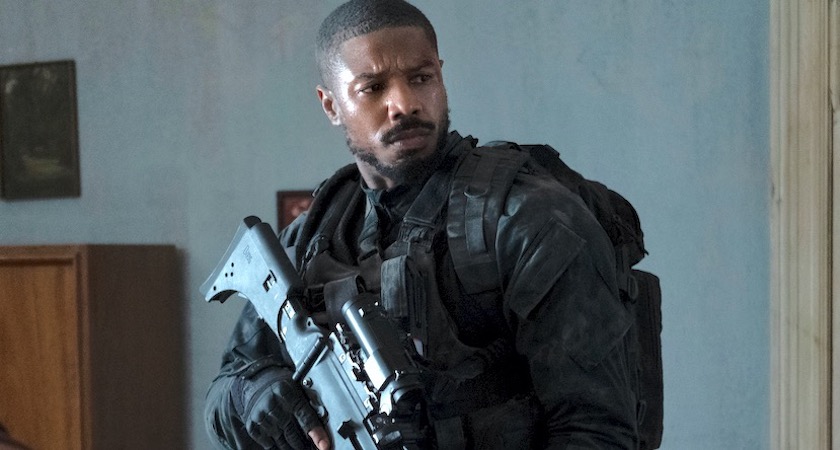 With the recent news that Amazon will also be developing a sequel to Without Remorse that will adapt the Rainbow Six stories, Jordan spoke to Deadline about the "ambition" of delving into this famous character's story.
I'm so excited about Without Remorse. As a guy who grew up playing Rainbow Six, this was an opportunity to dive into John Kelly/John Clarke character and give him a fresh start. Growing this thing out into a franchise is something we look forward to, and we felt Without Remorse is a perfect vehicle to do that as the first big splash I will make over at Amazon.
And based on this new trailer, Without Remorse is going to be real splashy! Check it out below.
Without Remorse also stars Jodie Turner-Smith, Jamie Bell, and Guy Pearce, and was directed by Stefano Sollima who is reteaming with his Sicario: Day of the Soldado screenwriter, multiple-time Oscar-nominee Taylor Sheridan. It is scheduled to premiere on Amazon Prime Video on 30 April 2021.
An elite Navy SEAL uncovers an international conspiracy while seeking justice for the murder of his pregnant wife in Tom Clancy's Without Remorse, the explosive origin story of action hero John Clark – one of the most popular characters in author Tom Clancy's Jack Ryan universe. When a squad of Russian soldiers kills his family in retaliation for his role in a top-secret op, Sr. Chief John Kelly (Michael B. Jordan) pursues the assassins at all costs. Joining forces with a fellow SEAL (Jodie Turner-Smith) and a shadowy CIA agent (Jamie Bell), Kelly's mission unwittingly exposes a covert plot that threatens to engulf the U.S. and Russia in an all-out war. Torn between personal honor and loyalty to his country, Kelly must fight his enemies without remorse if he hopes to avert disaster and reveal the powerful figures behind the conspiracy.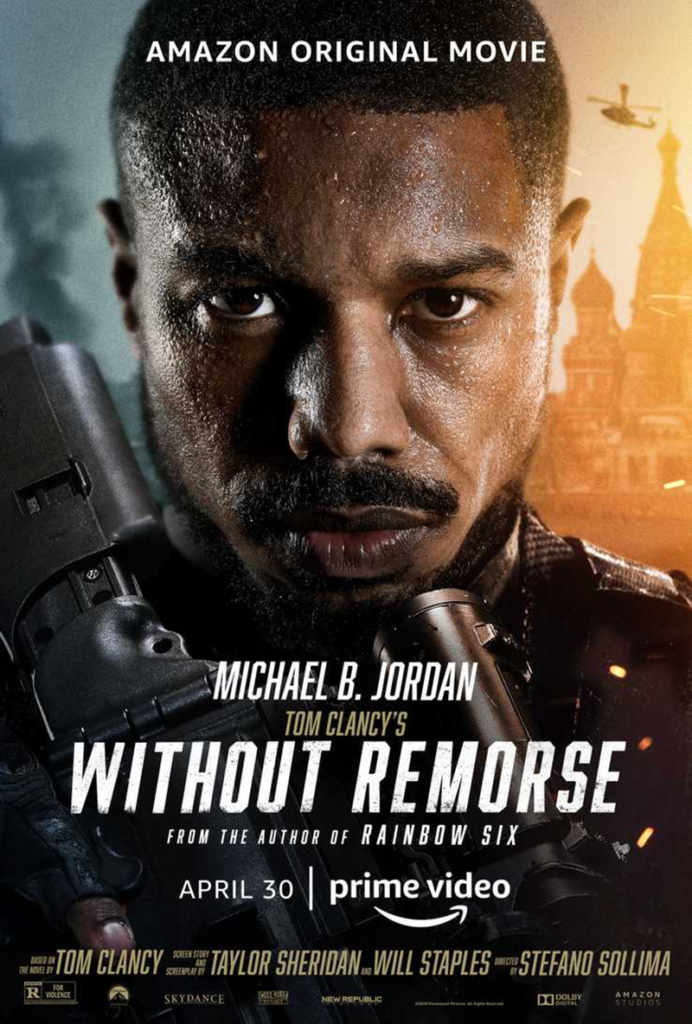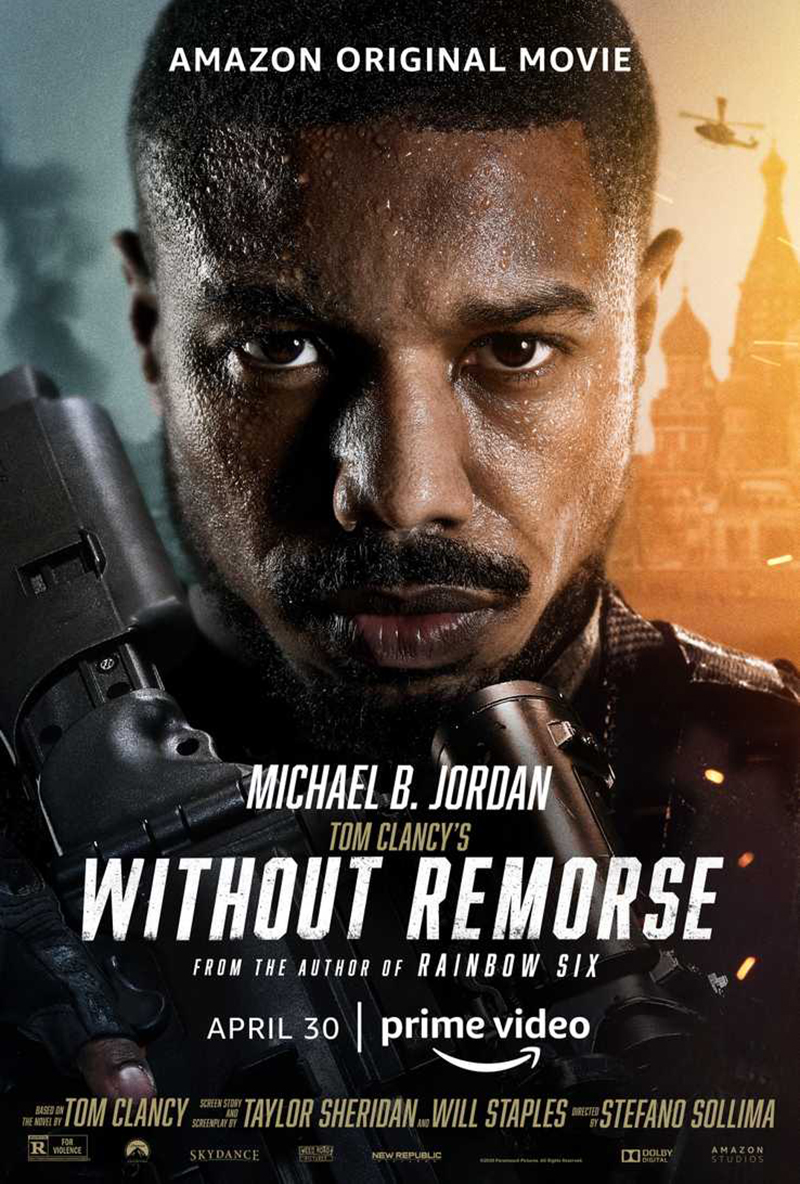 Last Updated: April 7, 2021