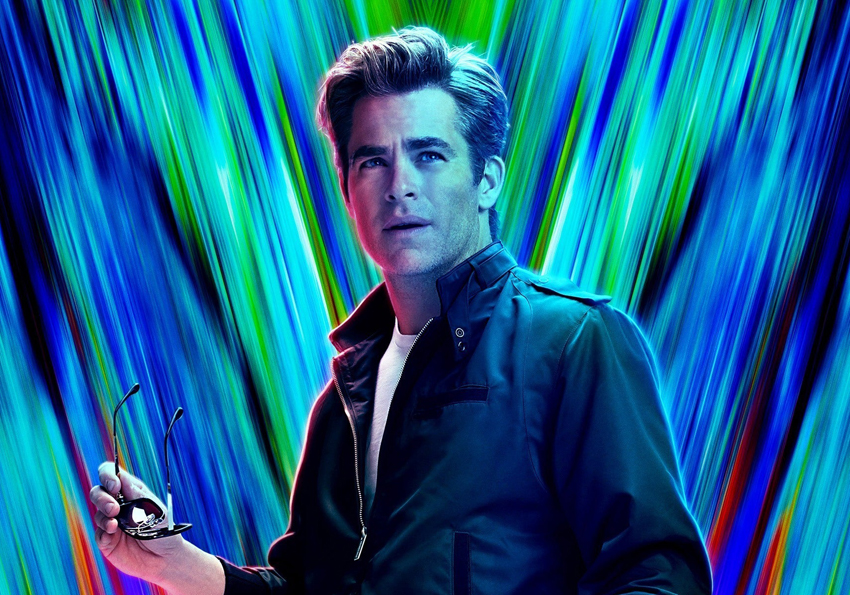 When we first heard that Chris Pine would be reprising his role as WWI fighter pilot/spy Steve Trevor in the upcoming Wonder Woman sequel, the immediate reaction from most was "Huh?!". The last time we had seen the beau of Gal Gadot's titular superhero, he had come down with an acute case of being blown up on a plane. So how was he running around in the 1980s with Wonder Woman not only alive again, but seemingly not having aged a day in the nearly seven decades since we had last seen him?
The first and most believable explanation would be that this would just be some form of a flashback or maybe even a dream sequence. The first set pics, showing Steve Trevor in contemporary times with Diana, ruled out the first hypothesis, and now that awesome trailer released this weekend past eliminated the other guess. What's more, it clearly looked as if the returning hero would be playing a major role instead of some marketing fake-out. And speaking to the audience at CCXP in Brazil after debuting the trailer, Wonder Woman 1984 director Patty Jenkins confirmed that Steve Trevor's return is "not a gimmick".
I can't tell you [how he's back], but here's what I will say: We didn't put Steve Trevor in this movie because we just wanted to put Steve Trevor in this movie. When we thought of the story for this film while we were making the first film, a eureka moment came and it couldn't have been told without Chris Pine playing Steve Trevor. So I promise you it's not a gimmick, it's integral to the story, it was incredibly important that we had him and we just super enjoyed it. So it was great having Chris back but it's also important to the story that I can't wait for you to see.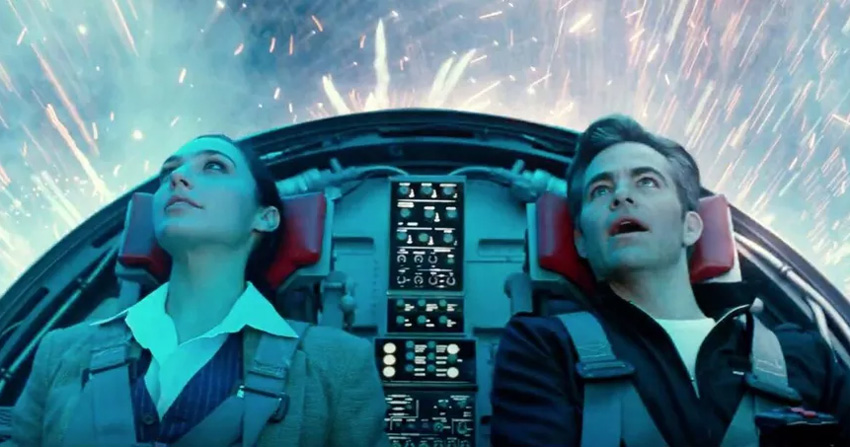 So what is the story hook here that necessitates Steve Trevor's return? Well, the easiest answer now is that somehow Maxwell Lord has brought him back. The villain played by Pedro Pascal boasted mind control abilities in the comics after all, and Jenkins went on to describe his on-screen version as "the king of infomercials" who is "selling a dream to the public". Steve's return would definitely be one of Diana's dreams, but as Jenkins explained, "sometimes when you get what you want, greatness comes with a price."
We'll get to find out what that price is when Wonder Woman 1984 releases on 5 June 2020.
PS: Can I just point out that Wonder Woman 1984 features an actor named Chris playing a character named Steve who "died" while on a plane carrying a deadly weapon during a great old war and who now returns to modern times under mysterious circumstances and needs to acclimate to his surroundings? Where have we heard that one before?
Last Updated: December 11, 2019