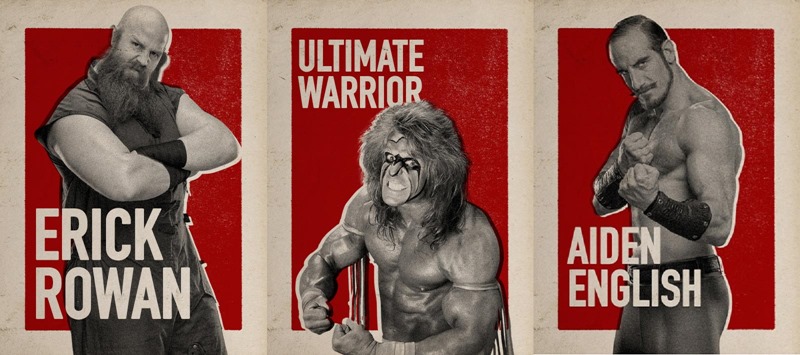 Ladies and gentlemen, my name…doesn't matter right now, because I'm trying to avoid giving Paul Heyman any extra ammo for when he takes me to court for stealing his entire schtick. Until then, I am pleased to introduce to you the very first week of future-victims, upcoming casualties who'll experience more pain than those randomly generated superstars who never learnt to duck my opening clothesline whenever I started a game of Here Comes The Pain on the ol' PlayStation 2.
The Suplex City Census is now in full effect, so say hello to the very first victims of Brock Lesnar, for when WWE 2K17 makes its way to consoles in October:
Aiden English
Booker T
Brian Pillman
Brie Bella
Chris Jericho
Diego
Erick Rowan
Fernando
Heath Slater
Jey Uso
Jimmy Uso
Jim Neidhart
Konnor
Larry Zybszko
Nikki Bella
R-Truth
Simon Gotch
Ultimate Warrior
Viktor
That's it for the first week of reveals, because hopstials only have so much space to house wrecked bodies inside of them at any given time. It's a list filled with some legends. After all, who could forget the late and great Ultimate Warrior, Booker T and his magnificent spinaroonies or Brian Pillman for being…Brian Pillman.
Seriously, that dude was crazy. Remember when Stone Cold Steve Austin pushed him way, way too far with a home invasion? The whole storyline was bonkers, primarily due to the fact that Austin was messing with a mentally unbalanced guy and quickly ended up making him madder than a bag full of wolverines in a cement mixer. All of that led to the infamous gun incident, when Austin pulled off a home invasion long before the Purge became legal:
Yeah, that got weird real quick. Hopefully next week has me flashback to even more ludicrous moments of WWE history. Like that time when the Big Boss Man stole the casket that housed that the corpse of The Big Show's dad at a funeral. Man, I love wrasslin!
Last Updated: August 4, 2016