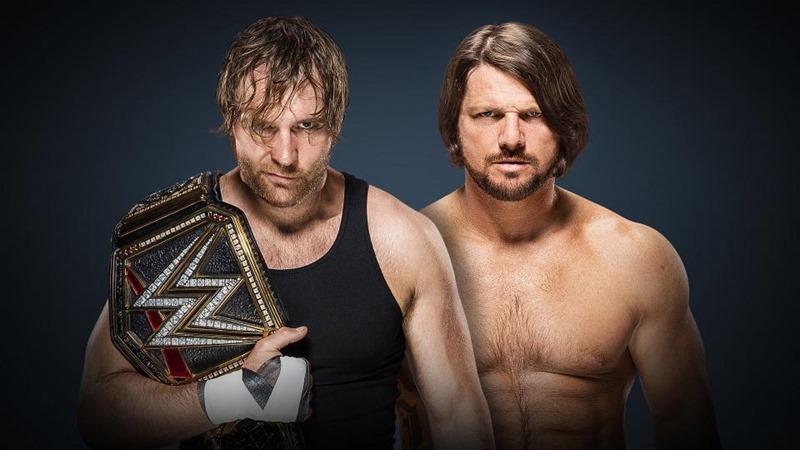 We're in a new age of pay-per-views for the WWE. While you can still expect classics such as the Royal Rumble, Survivor Series and Wrestlemania to be annual tentpole events for both RAW and Smackdown, each brand in the WWE Universe is also preparing to start hosting show-exclusive events. Smaller in scale than the usual end of month brouhaha, but still events where titles will be on the line and Brock Lesnar will most likely let rip with that disturbing Pterodactyl screech of his.
This Sunday sees the return of Backlash, an event which has been around since 1999. But Backlash has also been absent from the WWE PPV circuit, with the last such event being broadcast waaaaaaaay back in 2009. Anyway, here's the match line-up for it:
WWE World Champion Dean Ambrose vs. AJ Styles
SmackDown Women's Championship Six-Pack Challenge
The Usos/Hype Bros. vs. Heath Slater and Rhyno — SmackDown Tag Team Championship Tournament Final
Randy Orton vs. Bray Wyatt
Intercontinental Champion The Miz vs. Dolph Ziggler
That's pretty solid stuff! The first pay-per view in many a year to be fronted by just one WWE brand is going to need to put on a solid show however, to sell this idea to fans. Backlash events of old had some absolutely classic matches, such as Stone Cold Steve Austin taking on the Rock amidst a sea of antics from the McMahons, Kurt Angle and Edge demolishing each other at the 2002 Backlash or the Undertaker and Batista trading blows in a 2007 match-up for the ages.
Hey, remember when Randy Orton earned his legend killer moniker by facing none other than Cactus Jack in a hardcore match? Oh man, I can still feel the thumbtacks that Orton landed on back in 2004. That was just utterly painful stuff. Right, so that's Backlash then! This Sunday. BAH GHAWD KING
Last Updated: September 9, 2016