WWE Monday Night RAW took place from Phoenix in Arizona this week. Here's all the action that went down ahead of the upcoming Great Balls of Fire pay per view.
Enzo Amore attacked Big Cass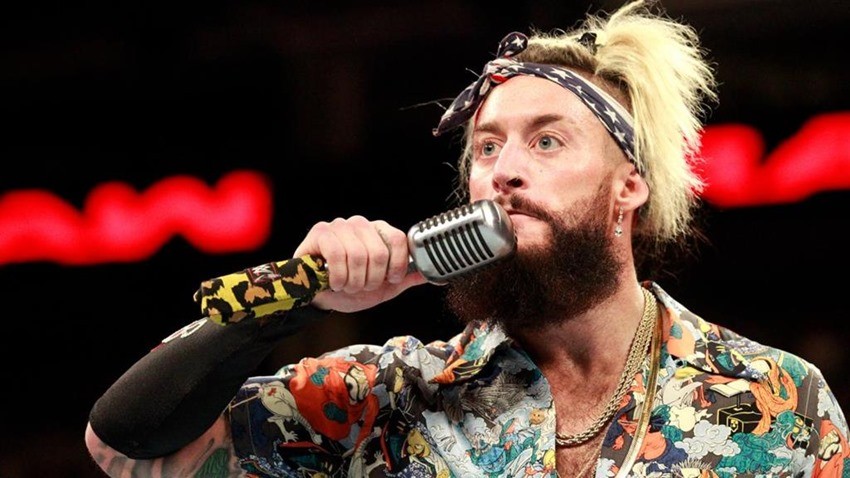 Monday Night RAW kicked off with what looked like the beginning of a beautiful former friendship. With Big Cass having shown his true colours against his former tag team partner Enzo Amore, the loudmouth took to the mic and hollered out plenty of threats for the upcoming showdown at WWE Great Balls of Fire. Taking matters a step further, Amore launched a sneak attack of his own on Big Cass during a backstage interview, briefly surprising the seven-footer before the fight was broken up.
Sasha Banks and Bayley def. Raw Women's Champion Alexa Bliss and Nia Jax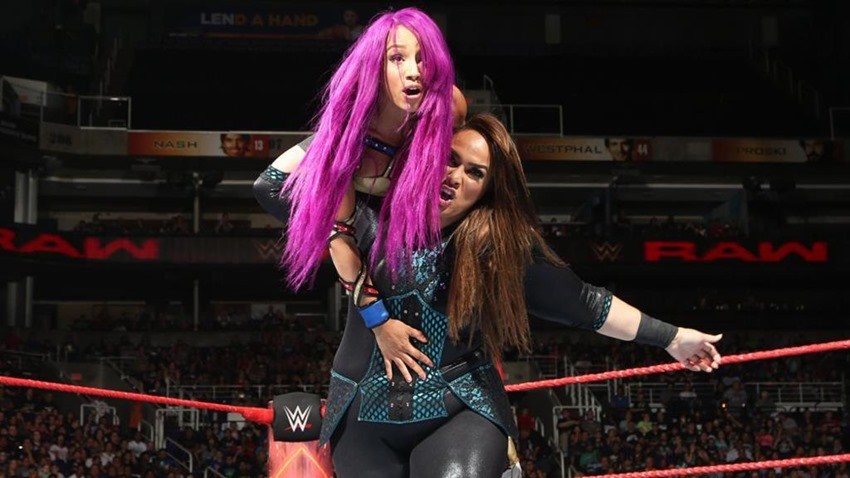 This Sunday, the Boss returns for a RAW women's title match against Alexa Bliss. Before Sasha Banks could get to Bliss however, she had to go through Nia Jax first as the titan wasn't too happy with last week's gauntlet match that saw her tap out to the former champ. A vicious bout kicked off then that saw Bayley in Banks' corner, as Jax and Bliss attempted to derail her momentum.
Banks prevailed in the end, locking Bliss into the Baks Statement and earning a submission win over the champ.
Cedric Alexander def. Noam Dar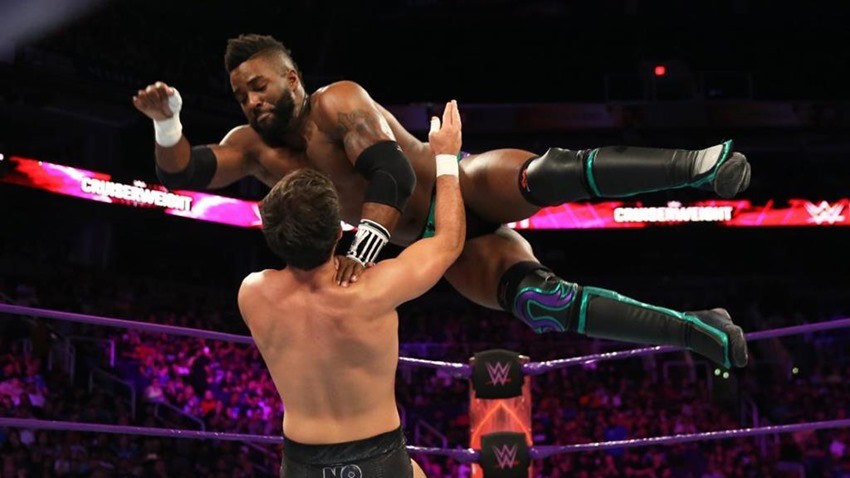 Cruiserweight action next on RAW, as Cedric Alexander took the fight to the Scottish Supernova known as Noam Dar. An attempt to earn a quick victory with a sneaky roll-up proved to be Dar's undoing as Alexander converted the attempt into a Lumbar Check that sealed the win for him.
Intercontinental Champion The Miz def. Heath Slater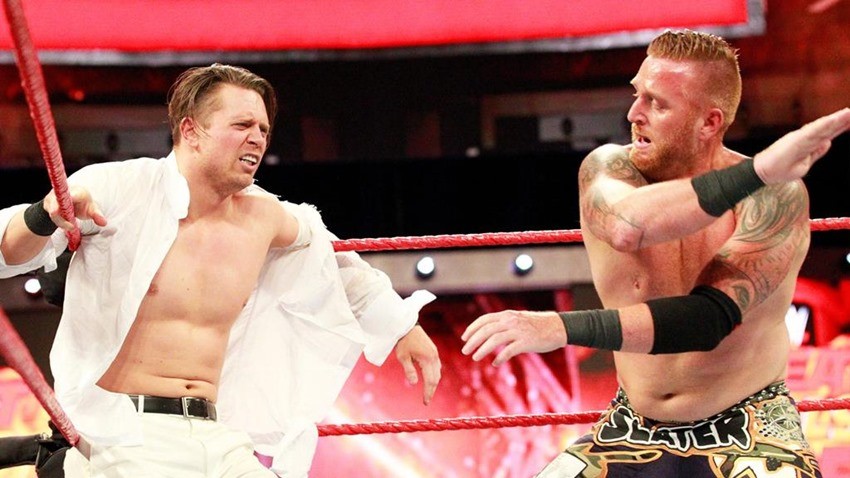 Dean Ambrose may have an Intercontinental match lined up for Great Balls of Fire, but would he be facing The Miz or Heath Slater? Because last night's episode of RAW saw general manager Kurt Angle grant the One-Man Rock Band a title match against the A-Lister on the spot. Slater came dangerously close to removing the championship from The Miz, but a distraction from the Miztourage at the right time led to a Skull-Crushing Finale that extinguished Slater's dreams of championship gold.
Dean Ambrose, who had been on commentary the whole time, then tried to save Slater from a Miztourage beatdown but quickly fell victim to the overwhelming odds and also received a taste of the Miz's finisher. A taste of things to come perhaps, this Sunday.
R-Truth attacked Goldust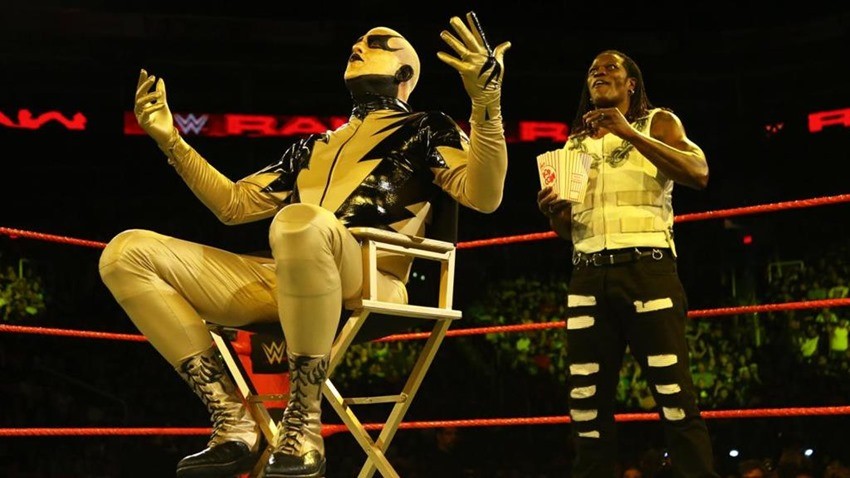 Karma is something that rhymes with pitch. After having filmed the key scene for his upcoming film "The Shattered Truth" last week by beating seven shades of lil' Jimmy out of R-Truth, the bizarre one decided to have a screening of his flick as he sat in the ring and basked in his genius. Bad move, as R-Truth was waiting in ambush, tossing a few heavy blows and some popcorn at his former tag team partner.
Seth Rollins def. Curt Hawkins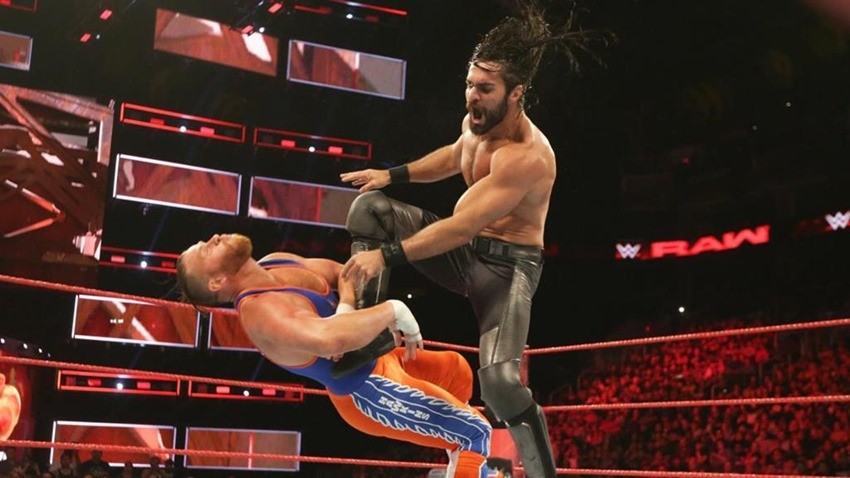 Curt Hawkins lost another match, while the sky remained blue and the world continued to be run by madmen. Business as usual on RAW. With that annoyance out of the way, the Kingslayer then made a promise to give his Great Balls of Fire opponent Bray Wyatt a fall from grace this Sunday. Well alright then.
Samoa Joe hunted Universal Champion Brock Lesnar
The mayor of Suplex City vs the Samoan Submission Machine. The main event for the WWE Universal title is looking to be a cracker at Great Balls of Fire, but Samoa Joe wasn't happy to wait until Sunday as he hunted for Brock Lesnar throughout the arena. Finally finding Lesnar, Joe couldn't make it past the assembled security horde that had been assembled to keep the two apart, as the Beast Incarnate grinned.
WWE Cruiserweight Champion Neville def. Mustafa Ali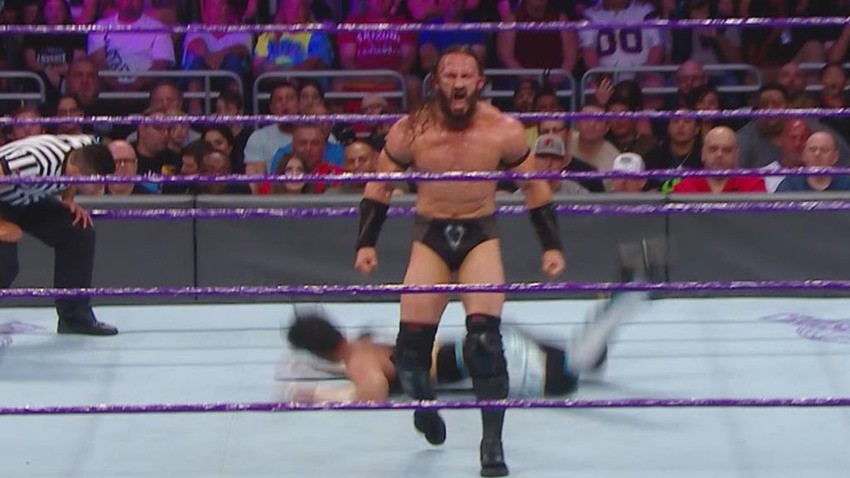 Back to the ring for some more Cruiserweight action, as the king of that division made short work of Mustafa Ali in preparation for his upcoming title match against Akira Tozawa. Neville's Rings of Saturn found their mark, forcing a tapout from Ali that the champ never heard as he kept his competition locked in well past the point of no return.
Finn Bálor def. Raw Tag Team Champion Cesaro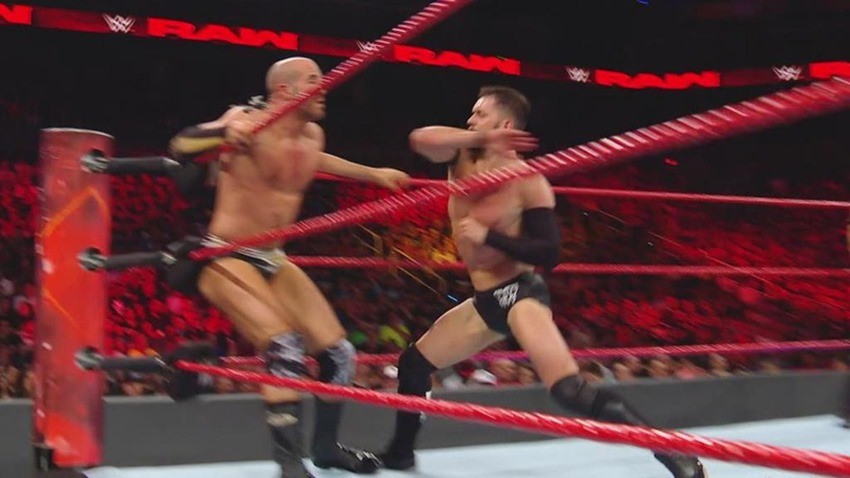 Swiss superman Cesaro gave Finn Balor a run for his money, as the two put on a show for the ages with neither budging from their attempt to be crowned the victor. With the Hardy Boyz at the commentary table and Sheamus patrolling the ring, tensions were on a knife-edge as Elias Samson made an arrival and decided to kickstart a brouhaha between everyone. A running dropkick from Balor that sent Cesaro flying into the barricade was the beginning of the end for this bout, as Swiss Cyborg soon found himself taking a three-count nap in the ring.
Braun Strowman def. Apollo Crews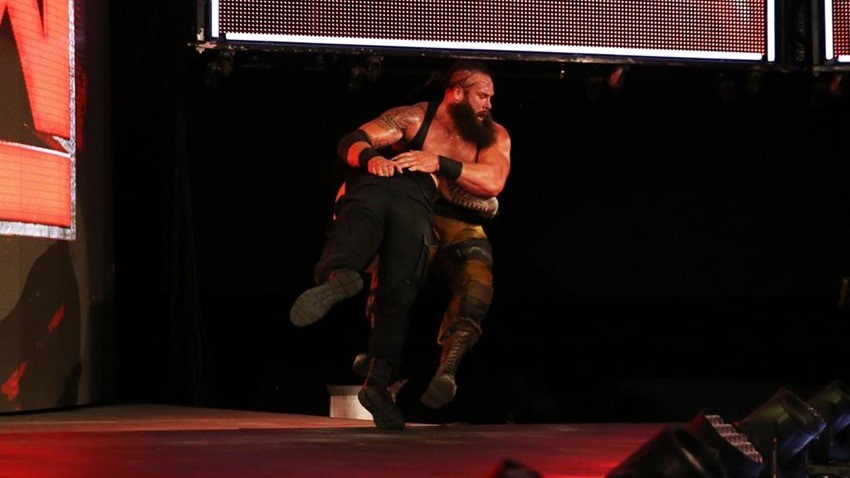 Looking for some fresh meat ahead of his own match against Roman Reigns this Sunday, Braun Strowman found Apollo Crews to be a tough meal to digest. The big man brought the fight to Strowman, but the Gift of Destruction eventually wore him down and put the brakes on his momentum. Attempting to protect his superstar, Titus O'Neil also received a taste of devastation from Strowman as he was being prepared to be bundled into an ambulance that was at ringside.
Surprise! Roman Reigns was inside waiting, attacking Strowman and sending him over the side of the entrance ramp with a titanic Spear. Even that wasn't enough to put Strowman down for long, as the monster amongst men rose back up, hungry for more.
Last Updated: July 4, 2017