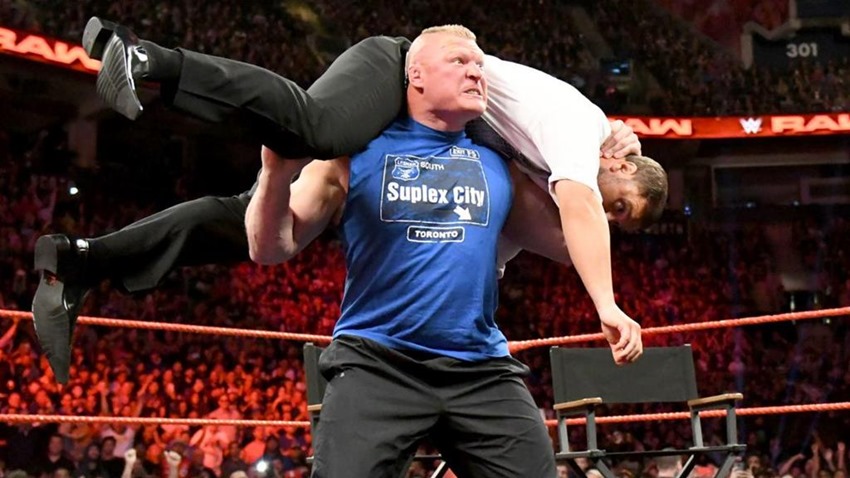 WWE Monday Night RAW took place from the Air Canada Centre in Toronto, Ontario Canada. Here's all the action that went down.
Universal Champion Brock Lesnar appeared on "Miz TV"
The Miz had one simple demand: That Jason Jordan had better show up on Miz TV or he wasn't leaving the RAW ring at all. The Miz got his wish and then some, as none other than Brock Lesnar also showed up once the Miz interrupted Paul Heyman from delivering his trademark introduction. Long story short? Lesnar gave the RAW audience a preview of Summerslam, with an extended tour of Suplex City to The Miz and his Miztourage.
Raw Tag Team Champion Sheamus def. Seth Rollins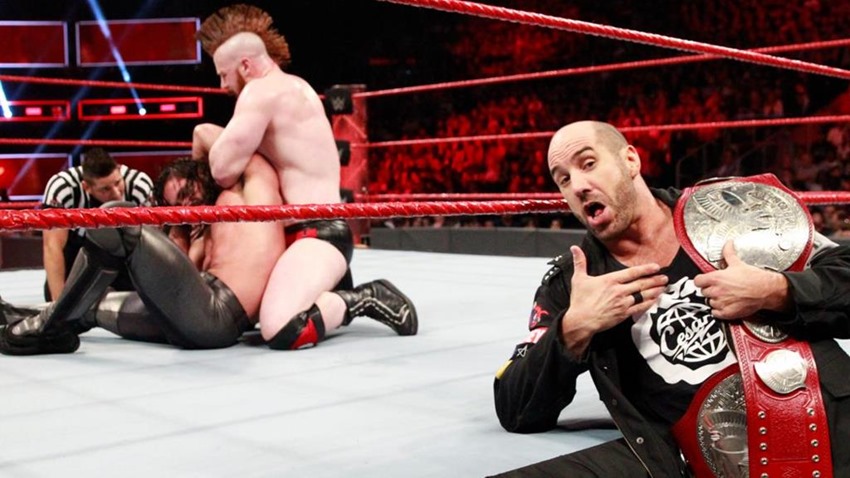 Is the Shield due for a revival? Not likely, as Dean Ambrose told his former brother in arms straight that he wasn't going to be around to save him from another beatdown if his feud with Cesaro and Sheamus went south again. Which it did, after the big fella managed to sneak in a pin thanks to some assistance from his partner Cesaro. A move which the tag team champions followed up with by delivering an extended beatdown to the Kingslayer after the bell had rung.
Jason Jordan def. Jean-Pierre Goulet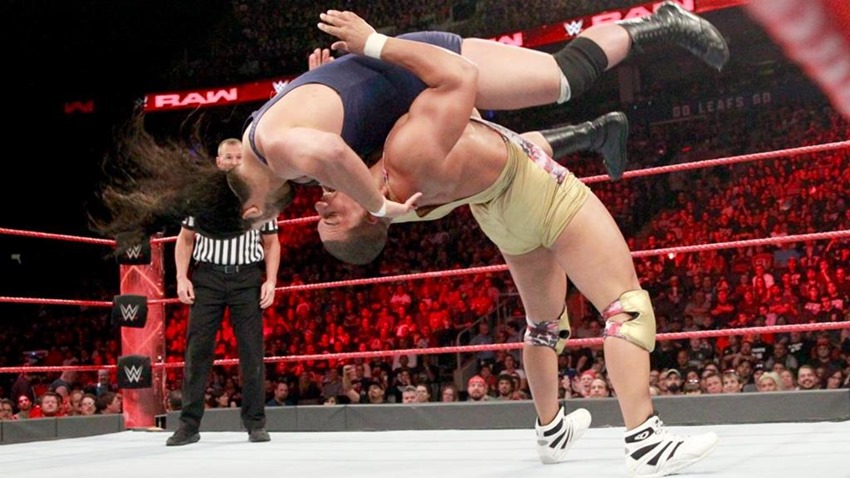 With Curtis Axel…indisposed thanks to Brock Lesnar's rampage. Jason Jordan needed some competition for the night. That he got with local talent Jean-Pierre Goulet, as the two clashed. Albeit in a quick match, as Jordan's in-ring skill put Goulet down for the count for a speedy victory.
Sasha Banks def. Emma and Alicia Fox in a Triple Threat Qualifying Match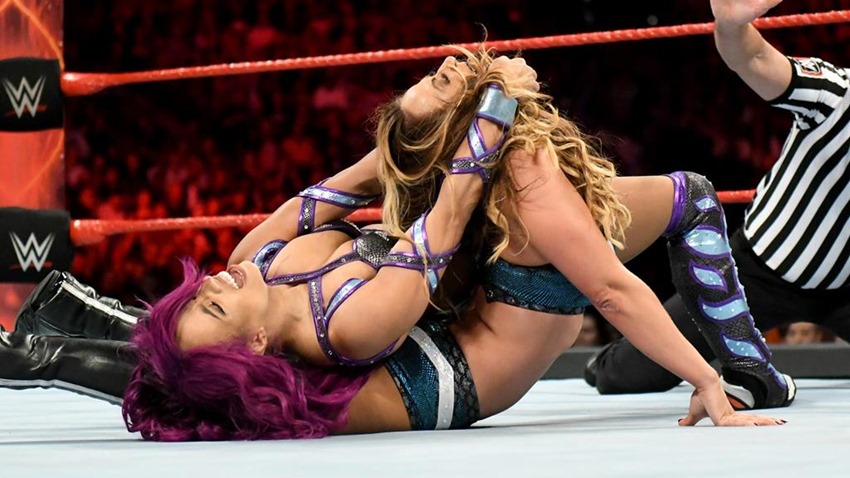 There won't be much hugging done at Summerslam, as Bayley's shoulder has been injured to the point where the huggable one can no longer challenge Alexa Bliss for the RAW Women's title. Sasha Banks on the other hand, managed to fill in the number one contender gam by outlasting Emma and Naomi Fox, as she used her crafty skills to roll up Emma into a submission hold to earn a ticket to the biggest event of the summer season.
Luke Gallows and Karl Anderson def. Enzo Amore and Big Show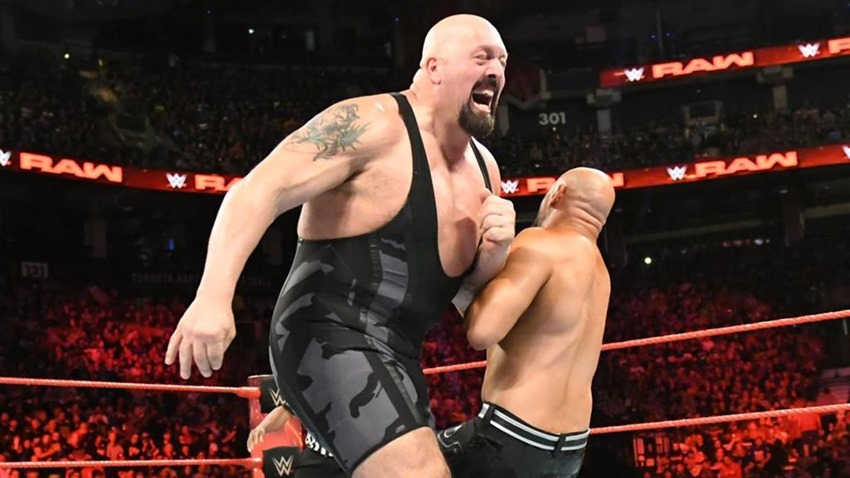 Enzo Amore may have lost a massive tag team partner in the form of Big Cass, but he seems to have found an even bigger one in the shape of the Big Show. Teaming up again with the giant, the match looked to be locked up nice and tight for Amore and Show until Big Cass made a distracting appearance. The good brothers made good use of this diversion, scooping up a win and leaving Big Cass to pick at the remains.
Things got weird from there, as Enzo and Show fought back and lined Cass up for a massive haymaker from the Show's KO hand. Livid, Big Cass marched up to general manager Kurt Angle and demanded a Summerslam match with the Big Show. A match he's getting, with the added stipulation of this being that Enzo Amore won't be able to interfere. After all, he'll be suspended above the ring in a shark cage.
Bray Wyatt attacked Finn Bálor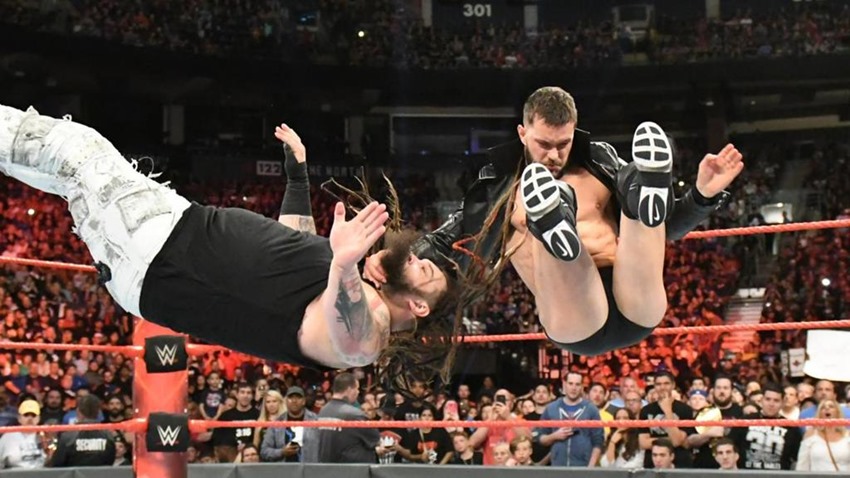 Hitting the ring next, Finn Balor delivered an ultimatum: While Bray Wyatt may creep him out, the Irishman is more than ready to meet him anywhere and anytime in the ring. Wyatt then appeared on the canvas, but Balor was a step ahead and prepared to deliver some top-rope pain to the reaper of souls before he vanished again and then emerged on the Titantron to challenge Balor to a few rounds at Summerslam.
Dean Ambrose def. Raw Tag Team Champion Cesaro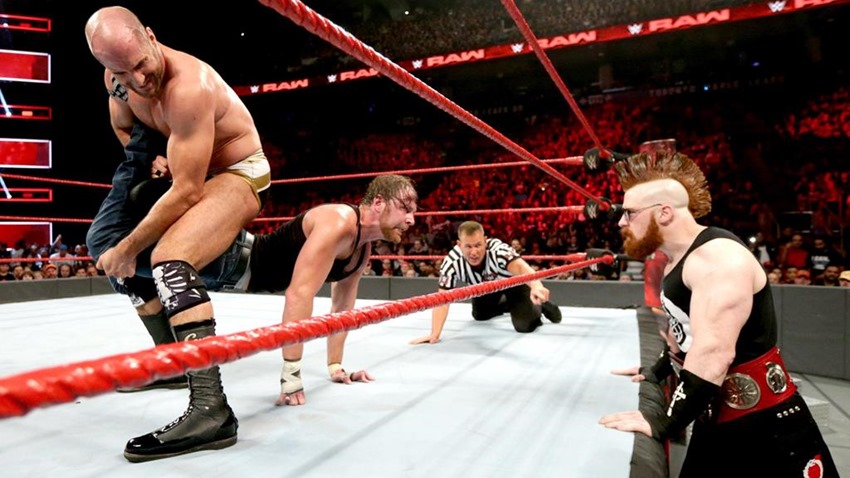 While Dean Ambrose may have left Seth Rollins to a painful fate earlier in the night, the Architect wasn't ready to do the same to his former Shield partner. Cesaro came close to defeating Ambrose, but the Lunatic Fringe prevailed with a roll-up that saw him clobbered by the champs after the bell had rung. Rollins hit the ring, equalising the scenario and sending the tag team champs backstage.
He may have bailed Ambrose out, but Rollins didn't exactly have time for the madman once the danger was over.
Akira Tozawa def. Ariya Daivari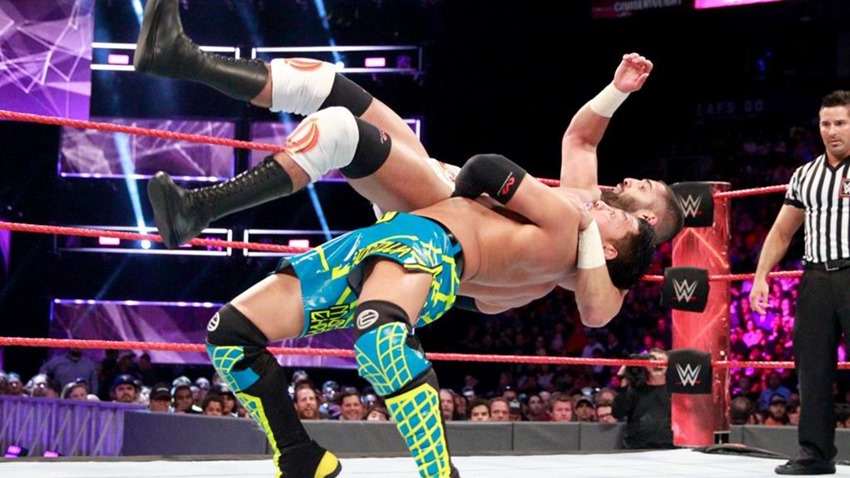 Quick cruiserweight action on RAW next, as Akira Tozawa risked his shoulder once again to defeat Ariya Daivari with a top-rope Senton that was a work of art.
Nia Jax def. Mickie James and Dana Brooke in a Triple Threat Qualifying Match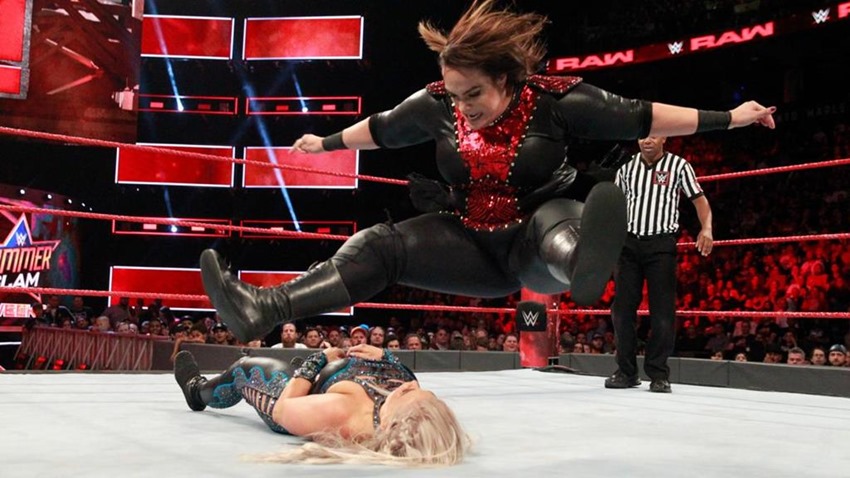 Nia Jax ran all over Mickie James and Dana Brooke last night, demolishing the two challengers as she sought to join Sasha Banks and Alexa Bliss in the RAW Women's main event for Summerslam. A leg drop on Dana sealed the deal on a win, which means that the number one contender match for the right to face Alexa Bliss at Summerslam has been decided: Nia Jax vs Sasha Banks, next week on RAW.
Braun Strowman def. Roman Reigns in a Last Man Standing Match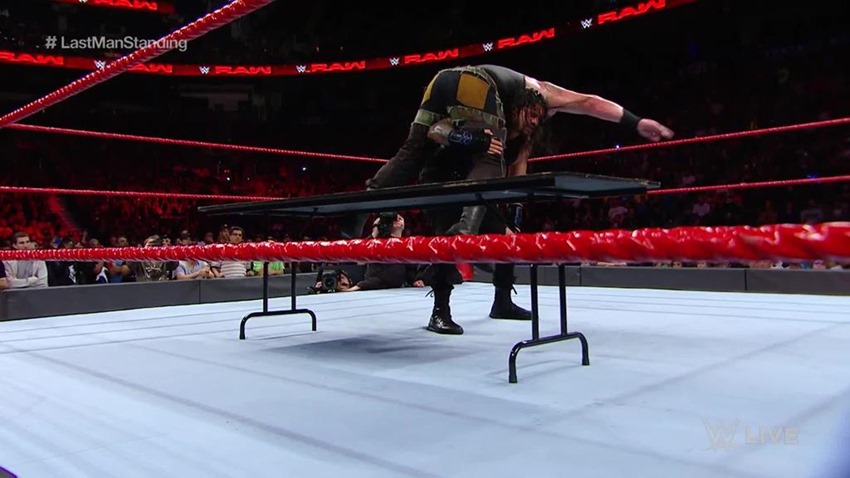 Two men, one ring and ten seconds. In a bout that saw Roman Reigns and Braun Strowman shave years off of each other's in-ring careers yet again, the two biggest dogs in the WWE deliverd slams, tables and steel steps to one another in a hellacious bout. Chairs were bent, LED boards were busted and just when it looked like Reigns would outlast Strowman, disaster struck.
Having speared Strowman down the ramp, Samoa Joe made an appearance and locked in the Coquina Clutch to devastating effect. With Reigns in la-la land, Strowman rose at the count of eight and was declared the winner. But Samoa Joe's attack is only beginning as the race for the WWE Universal title heats up.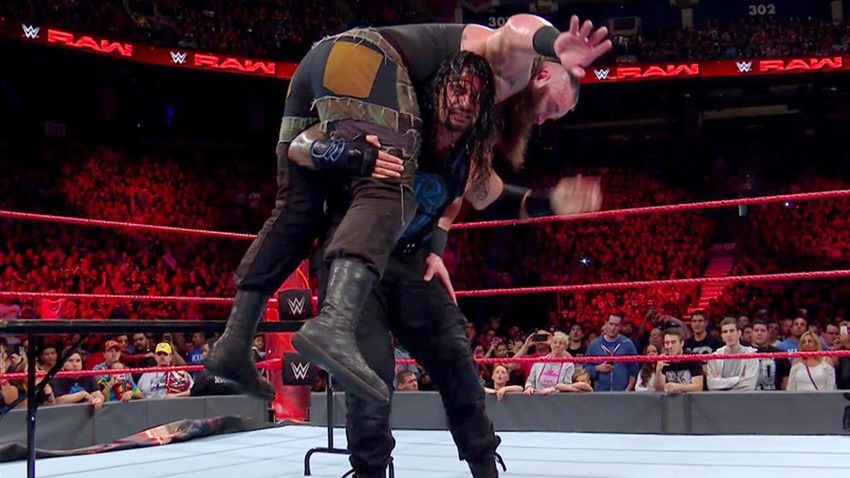 Last Updated: August 8, 2017