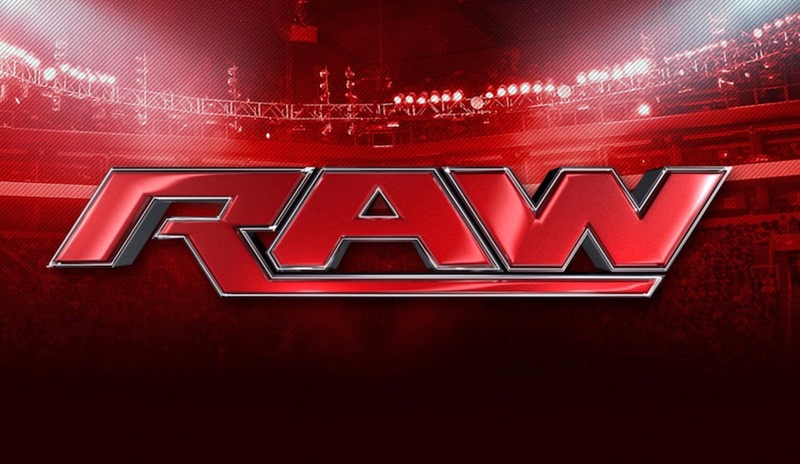 This week's episode of RAW was held at the Honda Center in Anaheim, California. Here's all the action that went down.
Opening segment
Enzo and Big Cass are ready to kick RAW off, doing their usual jibber-jabber and talking trash about Chris Jericho. Y2J of course is none too happy about the results of last week's tag team match, and he has a new partner for the night: Kevin Owens. Owens and Jericho refer to themselves as Canadian bros, Jericho calls Cass a stupid idiot (trademark pending) and hey we have our first match for the night set up!
Chris Jericho defeated Enzo Amore via DQ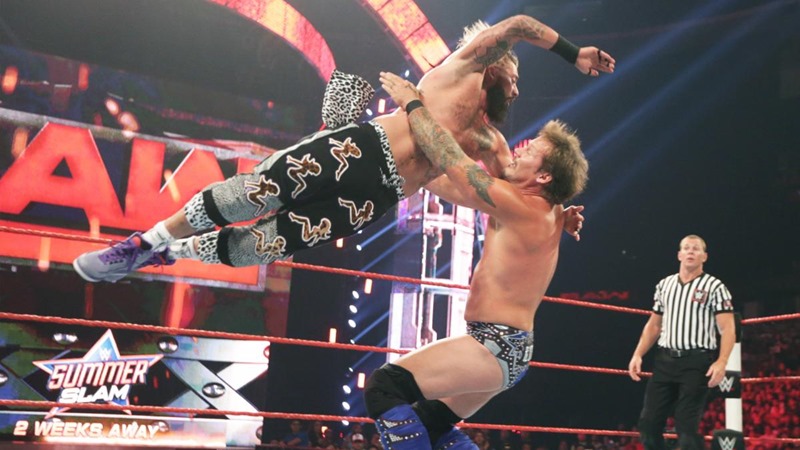 Jericho started the first RAW match with some solid control, but it wasn't long before Enzo managed to throw him outside of the ring. Fortunately, Owens kept Jericho safe, helping the match get back inside the ring. From there Jericho resumed control long enough for his face to be introduced to a Tornado DDT as Enzo followed up with some more offense.
Eventually, Jericho and Owens engaged in some shenanigans when the ref's back was turned as KO grabbed Enzo and set him up for a Codebreaker from Jericho. Big Cass tried to even the odds by landing a big boot to Jericho's face, but this was done in front of the ref. Enzo was disqualified and Jericho walked away with a win.
Backstage
Mick Foley is chatting to Stephanie McMahon on the phone, and is approached by Sasha Banks who wants a match with Dana Brooke on RAW. Only catch: If Banks wins, then Dana will be banned from ringside at Summerslam. But if Dana wins, she can be in Sasha's match against Charlotte at the pay per view.
Braun Strowman defeated Jorel Nelson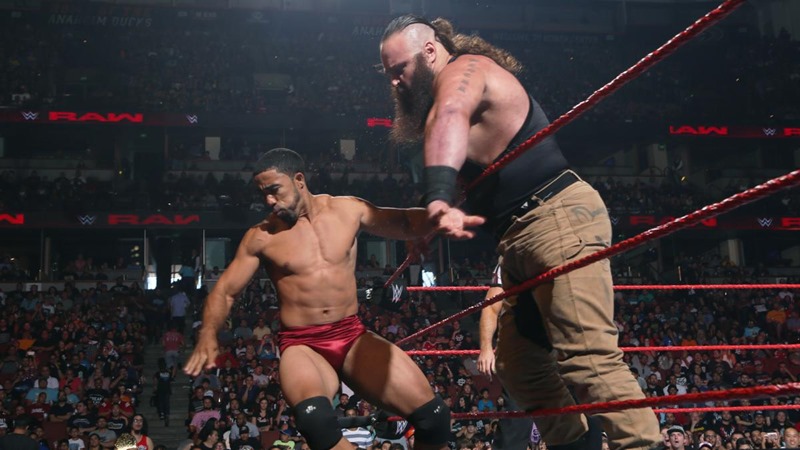 Another quick squash match Strowman annihilated Nelson on RAW with his signature reverse chokeslam.
Darren Young defeated Titus O'Neil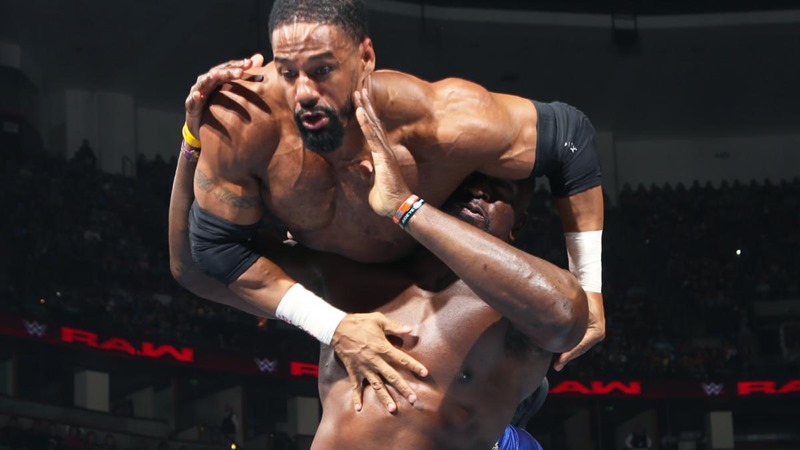 Young and O'Neil went outside the ring the second the bell was rung and right back in after some brawling was done. In the RAW ring, Young outsmarted O'Neil by reversing a running powerslam into a quick roll-up for the win.
Seth Rollins is in the ring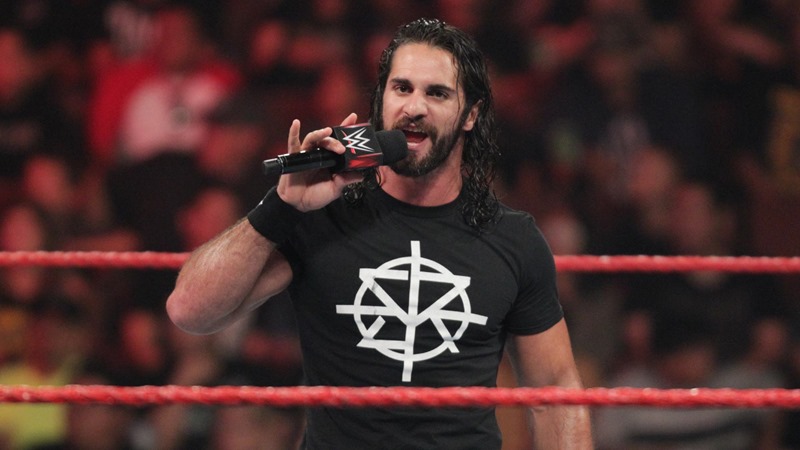 And he was there to make fun of Finn Balor. Which he did. And then he left.
Cesaro defeated Sheamus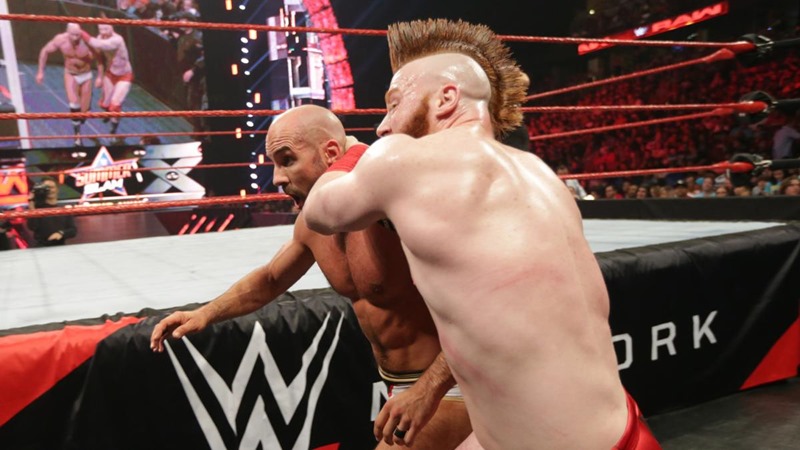 A massively physical match on RAW, with Sheamus hitting a rolling senton, shoulder tackle off the top and an Irish Cursebreaker on Cesaro while his competiton landed a cross body off the top rope and a series of European uppercuts in response. Cesaro came out on top, rolling up Sheamus for the win.
Sin Cara and Neville defeated The Dudley Boyz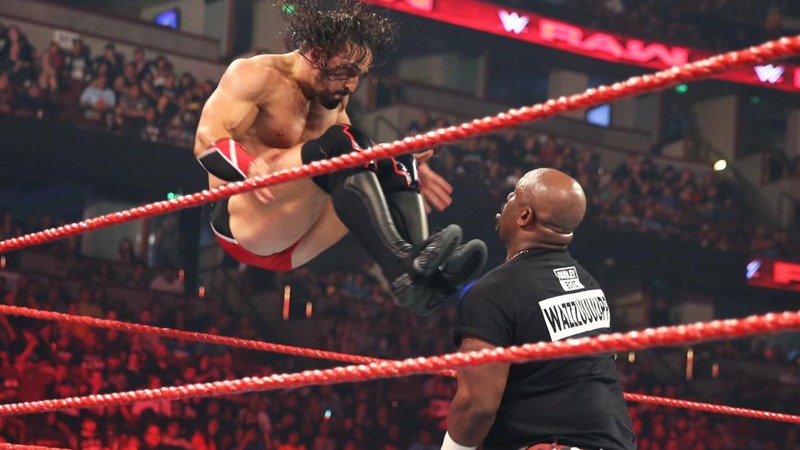 Despite Bubba Ray dominating the opening of this match by working tags with D-Von to take down Sin Cara, a hot tag to Neville helped even the playing field as he landed a missile dropkick and a corkscrew shooting star press on D-Von to walk away with a RAW victory.
Rusev is in the ring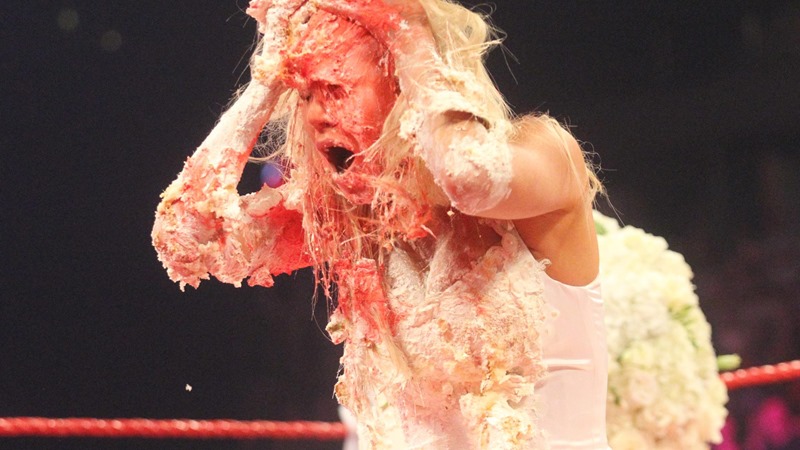 And it's decked out in the finest wedding trimmings as the Bulgarian wants to recreate his own union with Lana. The audience is already bored, to the point where Roman Reigns got a pop as he interrupted the festivities and talked some trash in an effort to get Rusev to accept his challenge for the US championship at Summerslam. Fists went flying soon after, but fortunately the massive wedding cake was saved.
Actually that's a lie, as Rusev's massive frame pushed Lana into the cake and like totes ruined her evening on RAW. Backstage, Reigns got his wish as Foley booked him for the US championship match at Summerslam.
Sasha Banks defeated Dana Brooke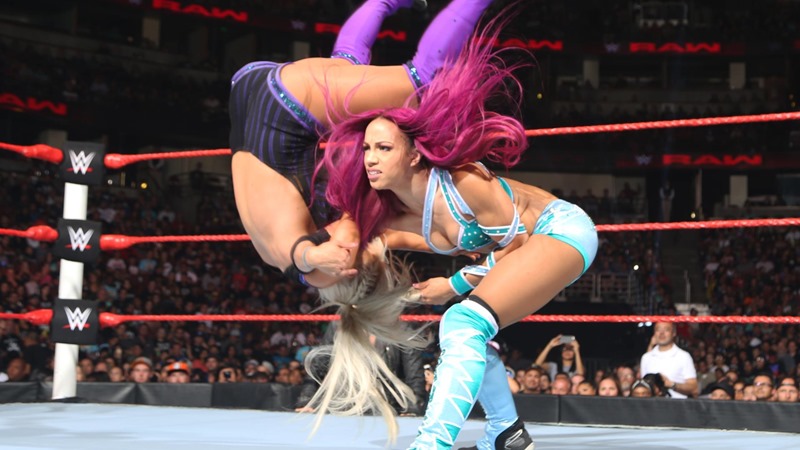 Despite some early trouble in this bout, Banks came out on top with a double stomp off the top rope on Dana to guarantee a win and no interruptions at Summerslam when she takes on Charlotte.
Finn Balor is backstage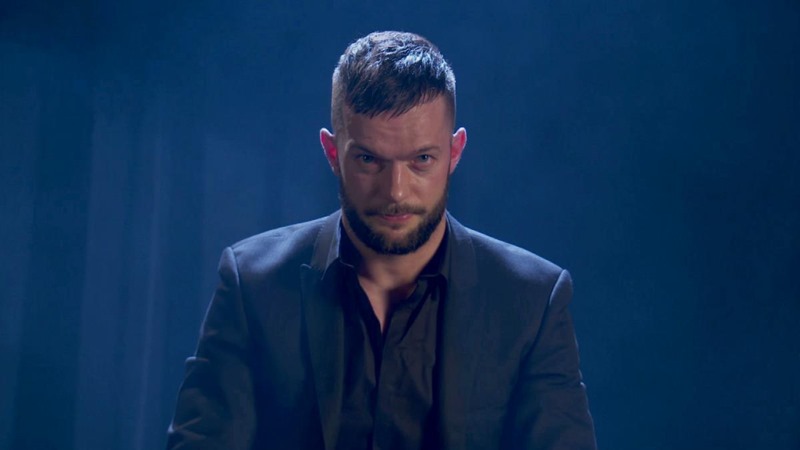 And his promo on Rollins is way better, as he spins a mythical tale of giants and monsters.
Karl Anderson and Luke Gallows are also backstage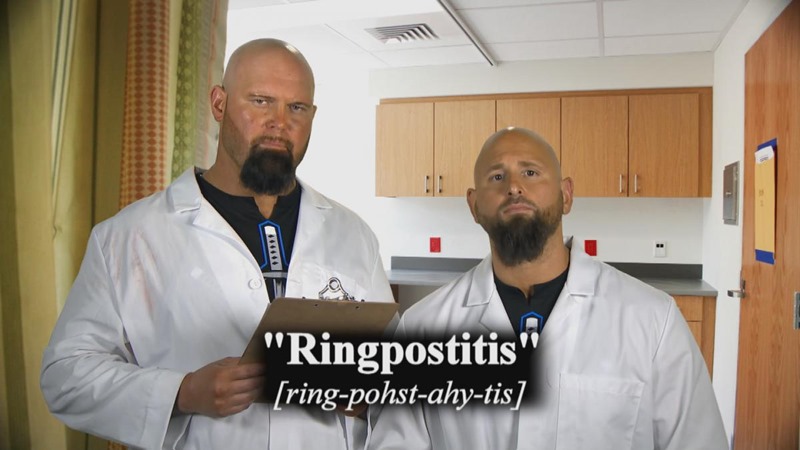 And they're dressed up as doctors, as they make various testicle jokes regarding Big E and his crotch temporarily merging in a previous encounter on RAW.
Luke Gallows defeated Kofi Kingston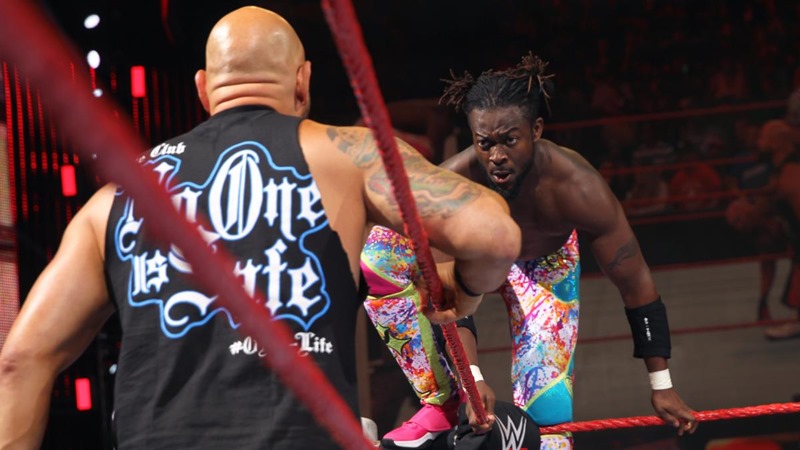 Even with Xavier Woods and Big E ringside, Kofi Kingston couldn't put Gallows down for good as the big man took advantage of a ringside distraction provided by his RAW partner Karl Anderson to knock his opponent out. Afterwards, the Club attempted to introduce Kingston's reproductive organs to the ring post, but Xavier Woods saved the day with a steel chair.
Mick Foley is in the ring
And he wants to have a word with Smackdown general manager Daniel Bryan. They first compliment each other before getting to the trash talk, specifically with Randy Orton and Brock Lesnar invading whichever show they feel like. At that point, Rusev came down to claim that he would crush Daniel Bryan, as did Cesaro who wanted a shot at the US title. So Foley gave him a RAW title match right then and there.
Rusev defeated Cesaro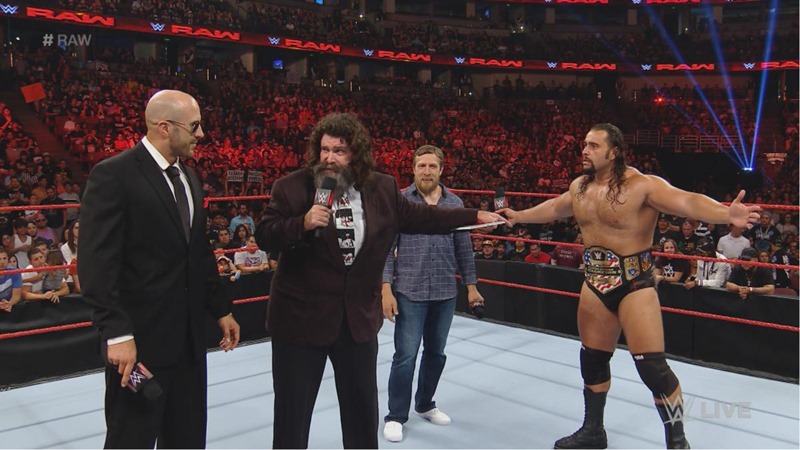 And what a match it was. Big offense from the big two in the RAW ring. Rusev had some great moments and was wonderfully physical, but Cesaro was on fire. Uppercuts, spalshes and powerslams. You name it, Cesaro delivered it. Cesaro almost had the match locked in for the win, but a ringside distraction from Sheamus murdered those plans as the ref was down from a bump and unable to deliver a three-count on the Swiss Superman's successful Neutralizer.
Sheamus landed a big boot on Cesaro, just in time for the ref to wake up and count the pin that Rusev was delivering. With the bell rung, it looked like Rusev would be celebrating, but a quick Spear from Reigns left him comatose on the mat as RAW went off the air. Good night!
Last Updated: August 9, 2016