WWE RAW took place from the Air Canada Centre in Toronto, Ontario. Here's all the action that went down.
Goldberg declared for the Royal Rumble Match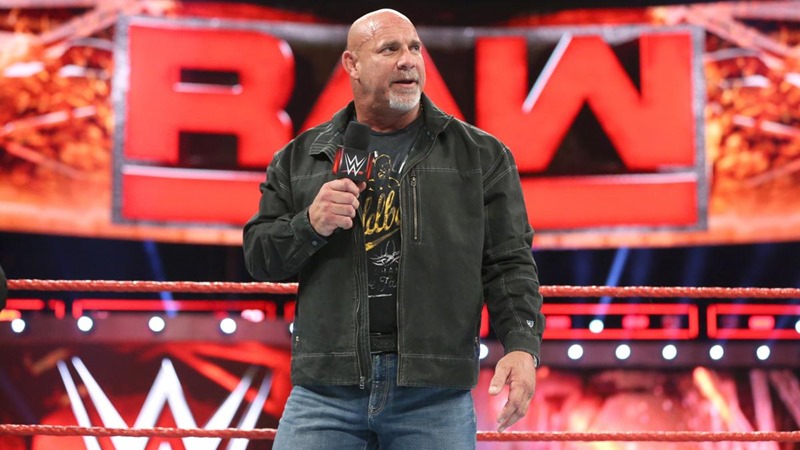 Fresh off his momentous win at Survivor Series, Goldberg kicked off RAW with an effort to officially announce his exit from the WWE. But while Goldberg may have thought himself finished with the WWE, the WWE certainly wasn't finished with him. And that's because RAW Commissioner Stephanie McMahon announced that she wanted to give Goldberg one more shot at the WWE title, using the most legendary method possible: An entry into the 2017 Royal Rumble.
And that was an offer that Goldberg couldn't refuse, as he sharpened his Spear for the 29 other superstars that he'd be facing next year.
Raw Tag Team Champions The New Day defeated Cesaro and Sheamus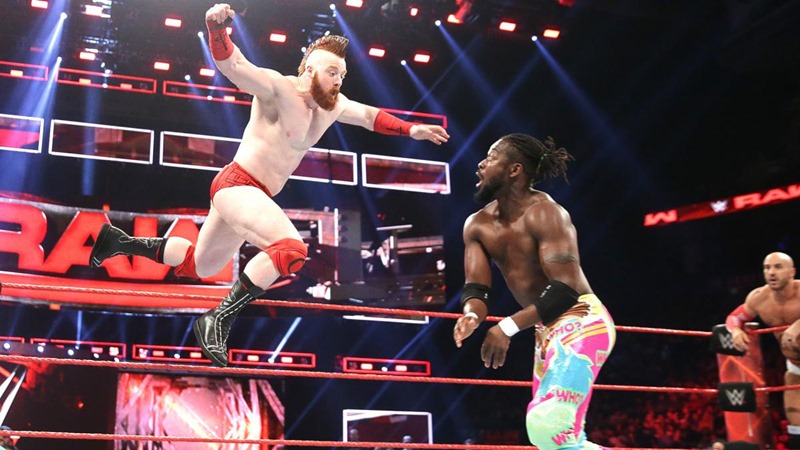 RAW would have been on the losing end of Survivor Series' massive 20-man elimination match on Sunday if it weren't for Sheamus and Cesaro emerging triumphant. With an eye towards ending the legendary run of The New Day, the King of Swing and the Celtic Bruiser hit the ring with gold on their mind. But once again, their lack of teamwork and a botched assault from Sheamus that laid out Cesaro prevented them from capitalising on their plans.
To make matters even worse, the antics of Xavier Woods prevented the ref from seeing Kingston tap out to Cesaro's Sharpshooter, giving the New Day member enough time to roll up the submission specialist in a quick pin.
Cedric Alexander defeated Ariya Daivari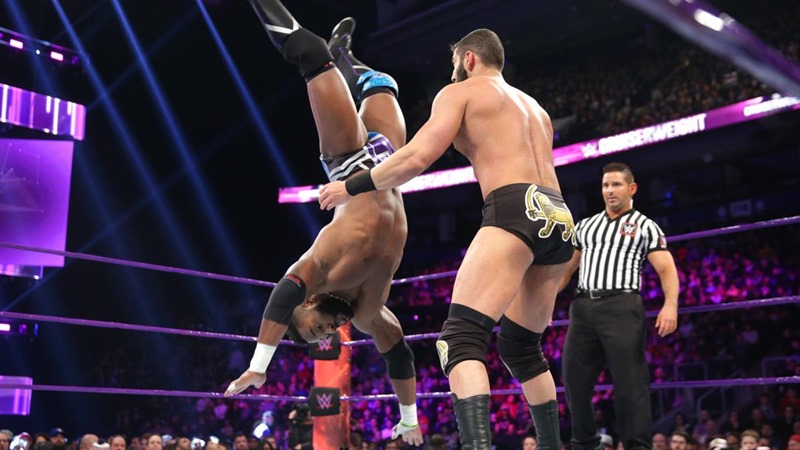 With the RAW cruiserweight division safe on Monday nights, the lightweights kept the action high and fast. Seeking some payback after Daivari insulted him before the show kicked off, Cedric Alexander held nothing back from his foe. Daivari wouldn't go down easy however, fighting tooth and nail to keep his shoulders off the mat but a clothesline from Alexander that was then leveraged into a Lumbar Check ended that match decisively.
Rusev defeated Enzo Amore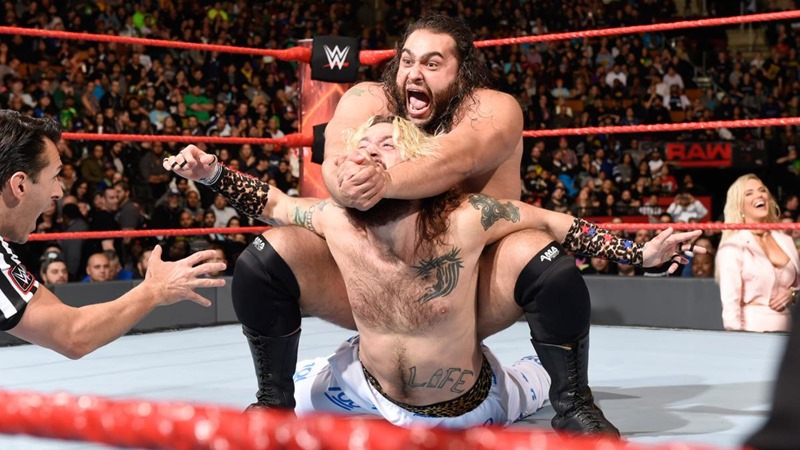 Oh Enzo and Big Cass. Those pranksters. Thanks to some backstage shenanigans, Enzo Amore found himself in his birthday suit in the vicinity of Rusev's gal Lana. Naturally, the Bulgarian brute was incensed at this bit of Mideon cosplay and a singles match was set up. With Enzo covered up, he quickly fell victim to an Accolade as Big Cass rushed the ring to save his partner.
Rusev may have wanted to teach Enzo a lesson, but he wanted no part of Big Cass as he beat a hasty retreat.
Luke Gallows and Karl Anderson defeated The Golden Truth to become No. 1 contenders to the Raw Tag Team Championship
What should have been a golden opportunity for the Golden Truth quickly became a one-way trip to Painsville as Karl Anderson and Luke Gallows decided that the time was right for the Club to re-enter the tag team championship race. With a shot at The New Day on the line, Gallows and Anderson dominated from the start and looked set to end the match early.
A brief rally from Goldust saw some glimmer of hope begin to surface as the match wore on, but Gallows and Anderson decided to pull off a Magic Killer to demolish the bizarre one. Watch out New Day, the Club is going to come knocking on your door real soon.
Braun Strowman defeated Sami Zayn via Match stoppage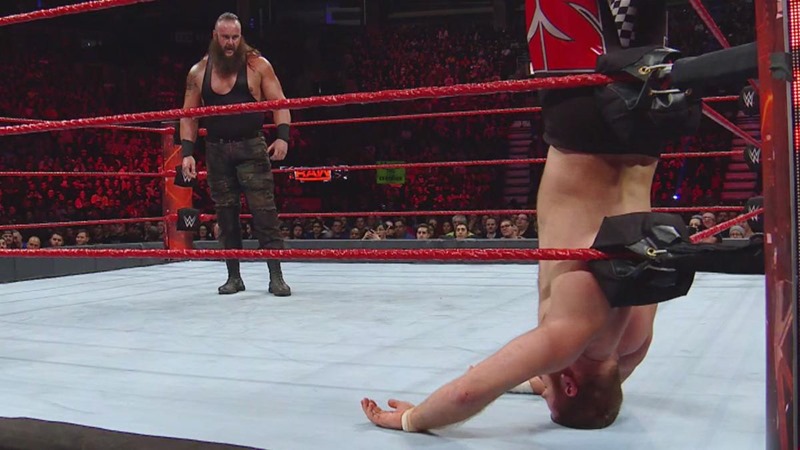 Sami Zayn is not having a good run right now. After falling short in his quest to bring the Intercontinental championship to RAW when he faced The Miz at Survivor Series, the high-flying Canadian found himself facing the ramifications of his loss that Stephanie McMahon had warned the locker room of before the Sunday event began.
Specifically, a singles match with the gift of destruction known as Braun Strowman, who completely annihilated Zayn before he could even reach the ring, until Mick Foley finally arrived to call him off.
Sasha Banks and Bayley defeated Raw Women's Champion Charlotte Flair and Nia Jax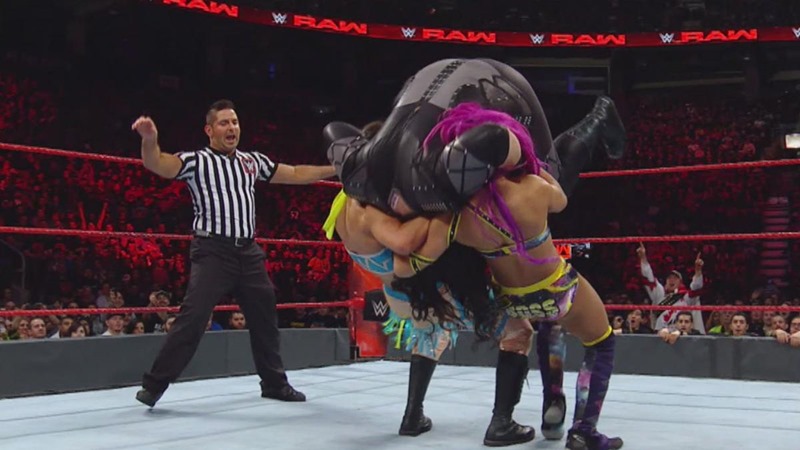 There's some heat brewing between Charlotte Flair and Bayley, heat that bubbled to the surface at Survivor Series when the current RAW women's champ decided to pounce on her teammate after Survivor Series. Thing is, Charlotte has just as many enemies as she has allies and Sasha Banks was more than happy enough to team up with Bayley to deliver some pain to the champ.
The Boss was still looking for her contractual rematch for the gold against Charlotte, a match that will happen next week. But first, Banks and Bayley had to defeat both Charlotte and Nia Jax in a tag team match, something the duo pulled off with style. The match may have started with Charlotte and Jax dominating the huganomics master, but after a hot tag to Banks that saw both ladies double-suplex Jax into oblivion the tide did turn.
A double knee-blast from Banks on Charlotte led to a Banks Statement, and the day was won.
Rich Swann defeated TJ Perkins and Noam Dar to become No. 1 contender to the WWE Cruiserweight Championship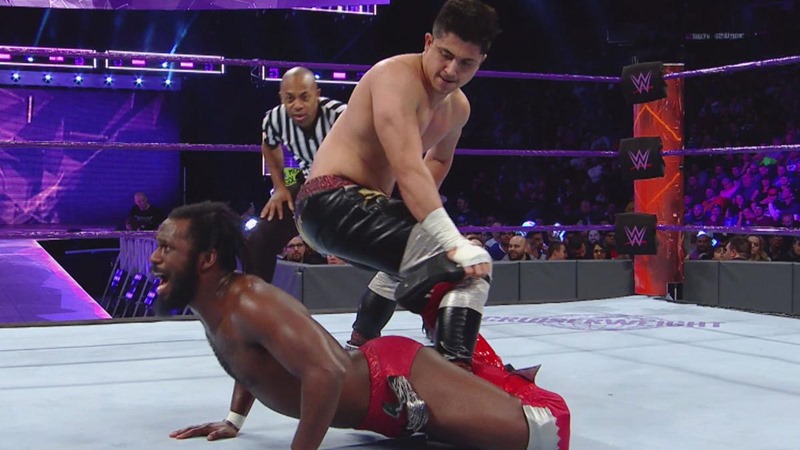 So who's next to face The Brian Kendrick and take a shot at his Cruiserweight title? That'd be Rich Swann, who overcame TJ Perkins and Noam Dar on RAW last night. After a spirited match that saw the cruiserweights give it everything that they had, Swann came out on top with Rolling Thunder on both his rivals. It was a perfect setup, as Perkins had trapped Dar in a Kneebar, with the high-risk move leaving Dar out for the count and Perkins ready to receive a kick to the face that ended the triple-threat match in favour of Swann.
WWE Universal Champion Kevin Owens defeated Seth Rollins in a No Disqualification Match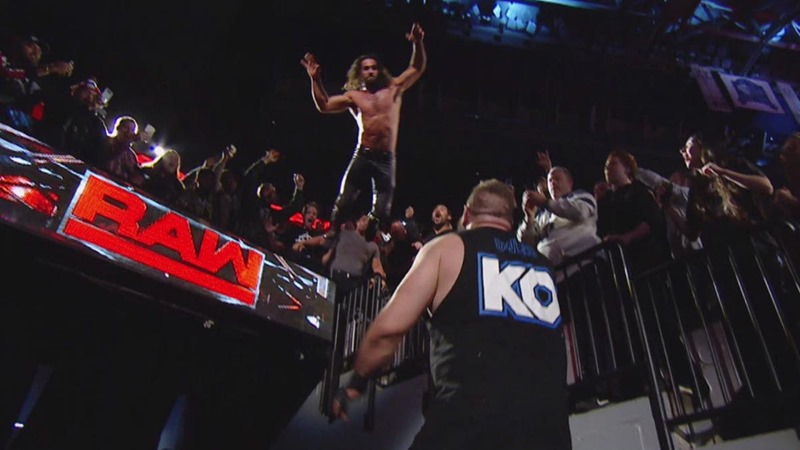 They may have been allies at Survivor Series, but last night proved that RAW truly is war. And as the old adage goes, all's fair in love and war. There was no love lost between Rollins and Owens however, as the two faced off with the championship gold on the line. With Chris Jericho and Roman Reigns banned from ringside in this bout, it looked like an even collision between the heavyweights.
With no holds barred whatsoever, the Architect made full use of the stipulation to drive Owens into a corner, but the Prizefighter was ready to battle. Tables, chairs and barricades made an appearance as the match spilled outside the ring and into the audience, with Rollins even climbing on top of the entrance-way and diving onto Owens in his quest for the WWE championship.
But with a victory this close to being realised, Jericho decided to screw the rules and make an appearance, having disguised himself with a Sin Cara mask and Shinsuke Nakamura hoodie to slip past security. Making uncanny use of a loophole, Jericho technically stayed outside the ring area, but the distraction was more than enough to set Rollins up for a powerbomb on the apron, as Owens left RAW as champion once again.
Last Updated: November 22, 2016