Monday Night RAW took place at the Resch Center in Green Bay Wisconsin. Featuring the return of John Cena, here's all the action that went down.
Opening Segment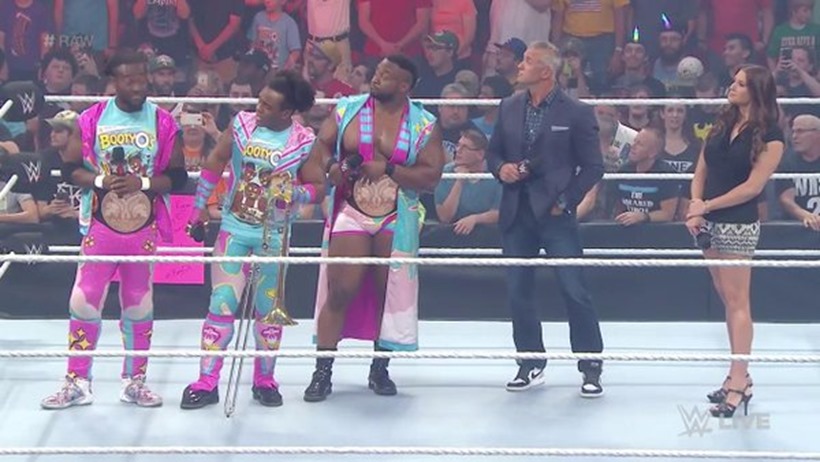 It's Memorial Day in the US of A, and RAW has begun with a brief tribute to fallen soldiers. Stephanie and Shane McMahon then take the stage to kick RAW off, but The New Day interrupts as they want to know more about the upcoming brand split which could break their team up. And then they suggest that a dance challenge be held to see who will run RAW and who will be in charge of Smackdown.
Which Shane McMahon accepts of course, because here comes the money dammit. Before Stephanie can get jiggy with it the Vaudevillains decide to interrupt and we have our first match for the night.
The New Day defeaTed The Vaudevillains via DQ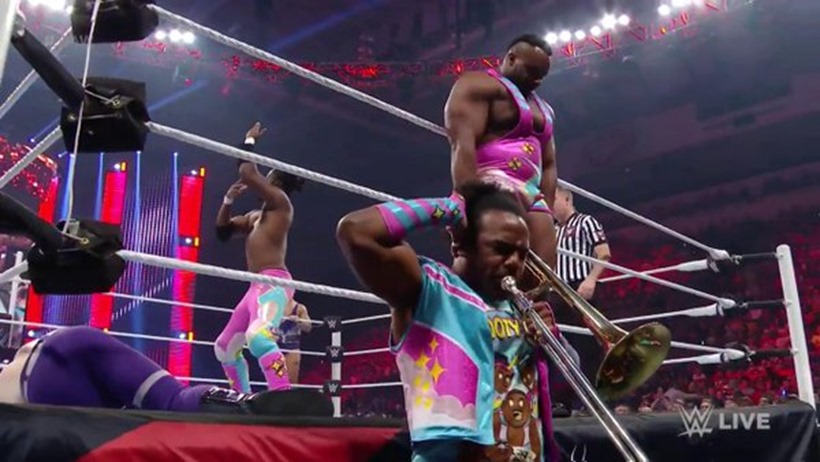 Kofi Kingston and Big E are representing The New Day in this bout, taking the early momentum. The Vaidevillains also get in some hits, but a DQ arrives in the shape of Karl Anderson and Luke Gallows who rumble with the New Day.
Backstage with Anderson and Gallows
After that little scuffle, Anderson and Gallows talk about how they're jut getting started without AJ Styles.
The Usos defeated Tyler Breeze & Fandango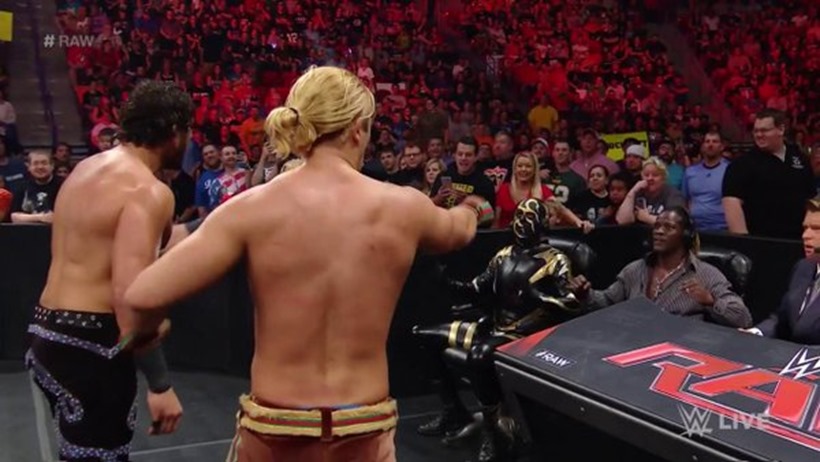 R-Truth and Goldust are on commentary for this RAW match, which ends when a crucifix roll-up gives the Usos the RAW win. Everyone starts fighting, with Goldust and R-Truth laying out Fandango and Breeze in the process.
Kill me now, Roman Reigns is in the ring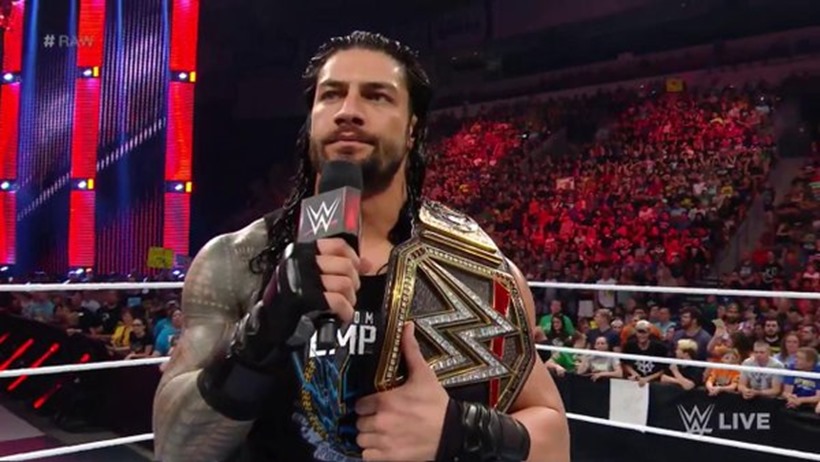 AND HE HAS A MIC! Reigns is in the ring to talk about Seth Rollins, who thankfully appears to show everyone how a real promo is done. Which he does by dropping the mic and playing a game of ringside chicken with Reigns before he heads back to the locker room.
Rusev defeated Zack Ryder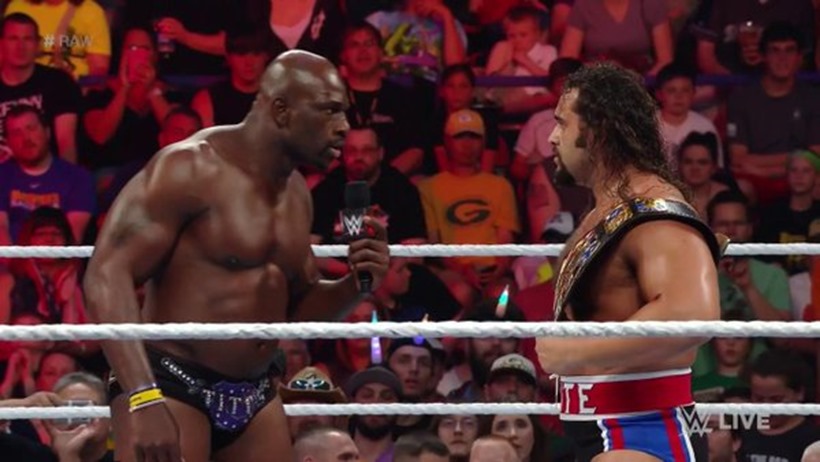 In a match finish that nobody saw coming, Rusev defeated the Woo Woo Master by clobbering him for a minute and then locking him into a submission hold to get the win on RAW. Titus O'Neil then appeared, knocked down Rusev and had the crowd chanting pure patriotism as Rusev went back to the locker room.
Backstage with Stephanie McMahon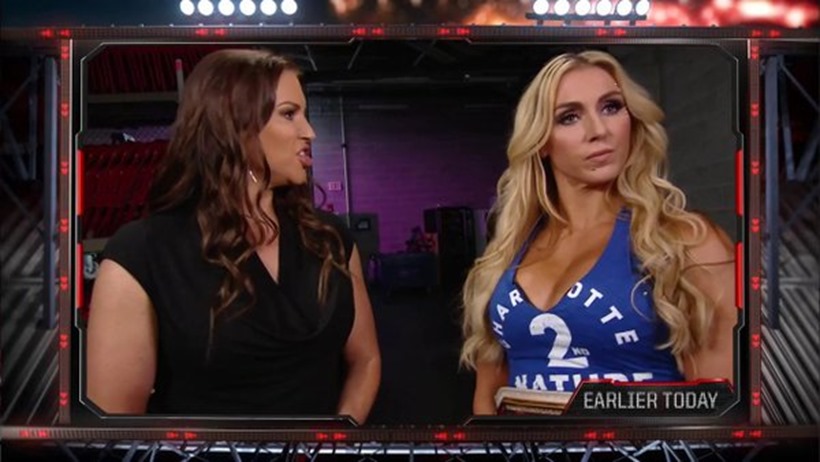 Stephanie really doesn't like Charlotte, as she referred to Ric Flair's daughter as a complete waste of talent.
Enzo and Big Cass defeated The Dudley Boyz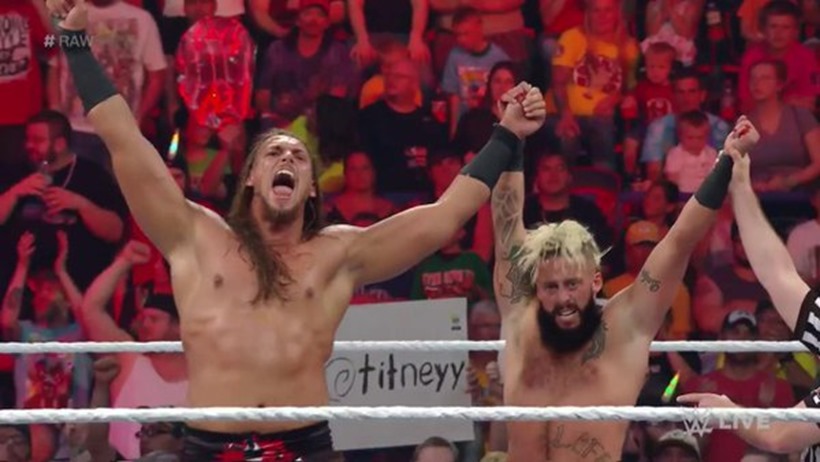 The Dudleys were in fine form tonight, but so were Enzo and Big Cass as the two went at it. Hot tags, even hotter elbow drops and some top rope action that ended with a Rocket Launcher on the Dudleys to seal a win on RAW for Big Cass and Enzo.
John Cena is back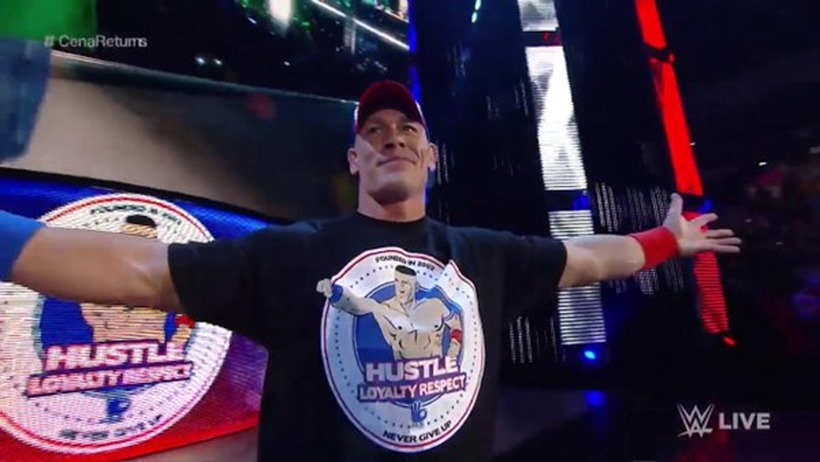 AND HIS NAME IS JOHN CENA! DOO DOO DOOOOO! John Cena has returned, and he's getting all the love from the audience in attendance as he talks about Memorial Day. AJ Styles then appears, to greet Cena. And then the two are interrupted by Gallows and Anderson. The Bullet Club reckons that AJ is sucking up to Cena as they move closer to the ring, and it's a classic stand-off. Cena and AJ Styles, vs Anderson and Gallows!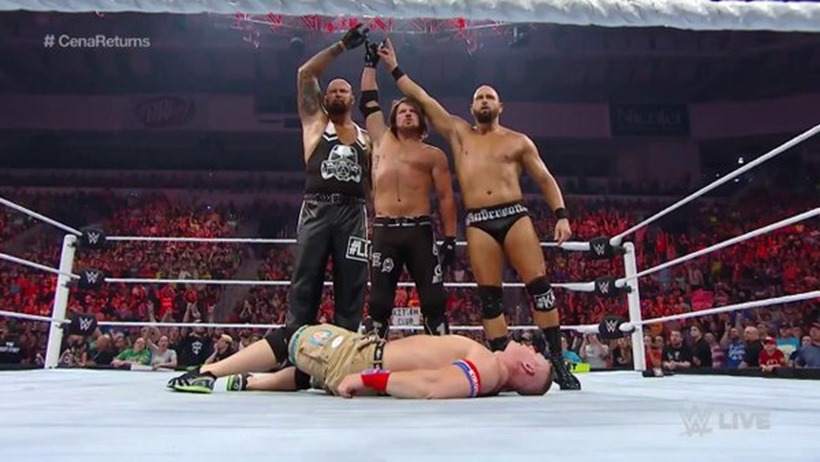 Lol, as if. AJ blindsides Cena from behind, and the entire Bullet Club takes turns stomping on ol' Fruity Pebbles. After that session, everyone heads back, while AJ returns to the ring to deliver some more damage. And then again, because the third time's the charm.
Dana Brooke defeats Natalya
After being distracted by Charlotte at ringside, Natalya gets hit with a Michinouku Driver in a very quick RAW match that Dana Brooke wins. Dana and Charlotte then proceed to beat down on Natalya, who is saved by Becky Lynch at the last minute.
Baron Corbin defeats Dolph Ziggler via DQ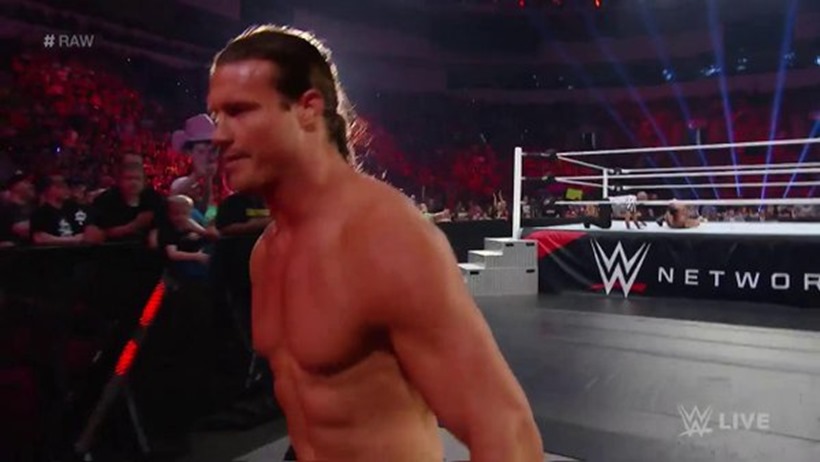 After cutting a promo backstage about how his wrestling skills are superior to that of Baron Corbin, Ziggler heads to the ring for a showdown. And then he shows off those wrestling skills by kicking Corbin in the groin as revenge for Extreme Rules. WRASSLIN'!
Dean Ambrose, Cesaro and Sami Zayn defeated Chris Jericho, Kevin Owens and Alberto Del Rio: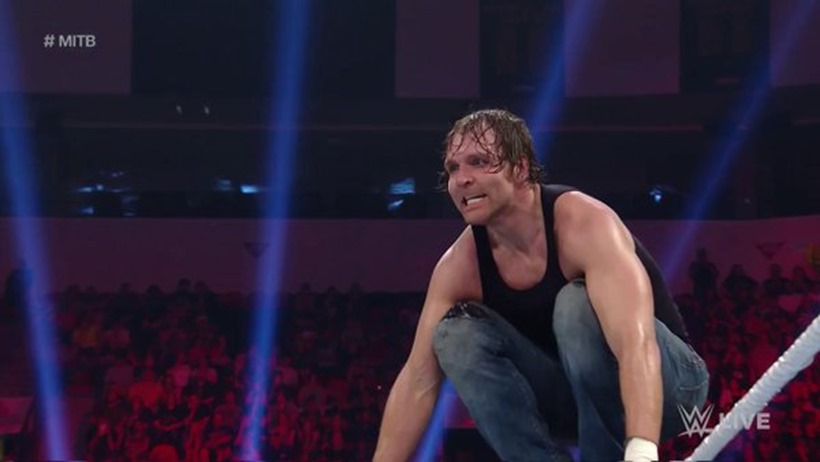 A fantastic match between the Money In The Bank superstars, as the heels looked to injure their opponents before that pay per view arrived. Ambrose, Zayn and Cesaro took early momentum, with Jericho, Owens and Del Rio taking advantage later on. Top rope flybys, Blue Thunder Bombs and suicide dives oh my. The match ended when the heels began fighting amongst themselves, giving Dean Ambrose the chance to land Dirty Deeds on Owens and pick up the RAW win for his team.
And that was it for Monday Night RAW.
Last Updated: May 31, 2016